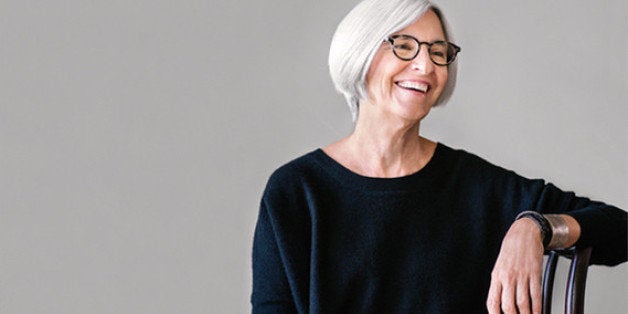 "We don't want sustainability to be
our edge, we want it to be universal.
- Eileen Fisher
Who knew that 30 years ago, this small-framed woman from Des Plaines, Illinois would not only revolutionize women's fashion, but would also be a pioneer at saving the earth? This woman is fashion icon Eileen Fisher. Known for creating simple beautiful clothing for real-life women, her companies trend has always been sustainability (decades before the rest of the fashion industry caught on). Her socially conscious, eco-minded designs are not only iconic, but revolutionary in the world of fast fashion. The company currently employees 1,199 people with over 65 stores in the U.S and Canada has a long-term goal of being a company that is 100 percent sustainable.
Not only does Eileen Fisher thrive for the wellness of the planet, she also offers the same incentive to her employees (heck, I wish I worked there). The company encourages well-being by providing yearly wellness-related expenses such as massage, acupuncture, gym memberships and retreats. They also provide an annual stipend encouraging their employees to explore enrichment opportunities such as photography, yoga teacher training and languages. Even their offices offer wellness opportunities such as yoga, meditation and tai-chi.
In honor of the company's 30th anniversary, it is my honor to interview Eileen Fisher, the woman behind the brand.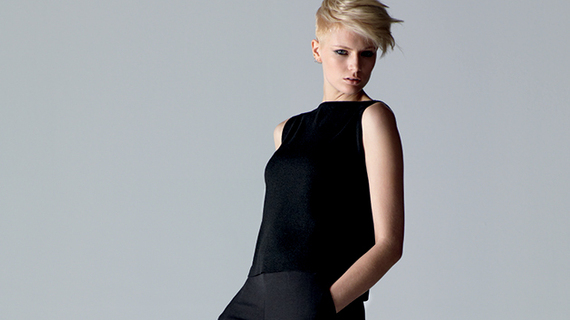 Karim Orange: How does it feel to celebrate 30 years as a pioneer in women fashion?
Eileen Fisher: As the company celebrates 30 years, I'm reflecting on what I'm most proud of: we have stayed true to our values, both in relationship to the design concept and our commitment to creating positive change in the world. Simplicity is at the core of the design idea. I planted a seed all those years ago -- a collective of simple shapes that work together in many ways. The intention is to "solve her problem," giving women the pieces to put themselves together quickly and joyfully so they can focus on life. We believe that a good design is a result of paying attention to what women want and need. Women long to experience the magic that happens when you put on a garment that has been pared to its essence. It comes alive on your body, and you discover absolute freedom and confidence. I want EILEEN FISHER to be synonymous with clothes you don't have to over-think and that feel incredible on every time you reach for them.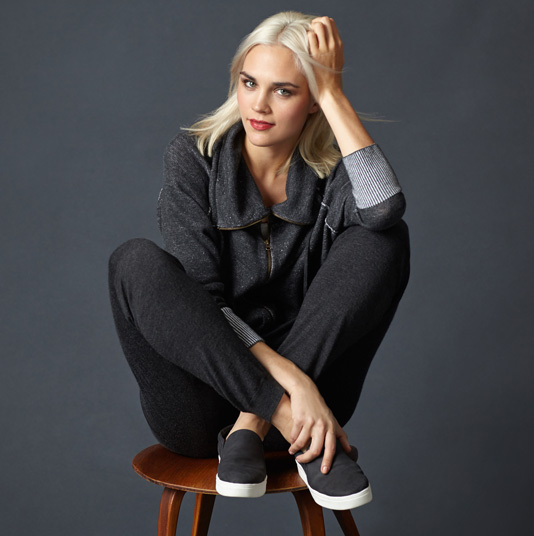 KO: You are also now a trailblazer in sustainable practices relating to fashion manufacturing, how did this come about?
EF: Becoming more mindful about clothing means looking at every fiber and every seed and every eye and seeing how to make it better. We want to make sustainability our way of life, and and we want it to be universal. Our social consciousness team works tirelessly to ensure our partners are fully vetted working in tandem with our core beliefs. Our goal is simple: design without adverse impacts right from the start.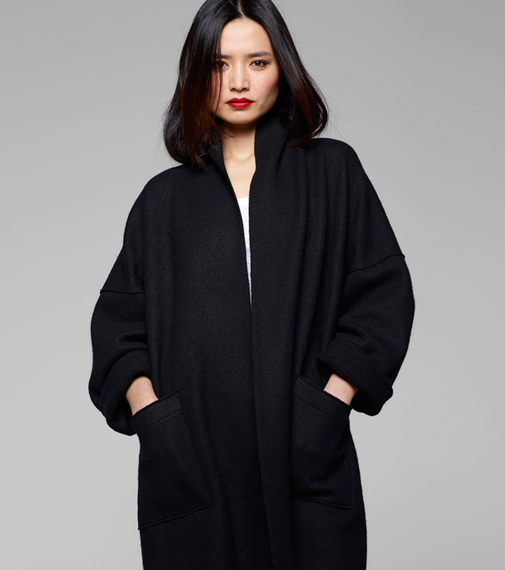 KO: Can you please elaborate on these practices, and what a consumer should understand about them?
EF: Sustainability begins with the design. When we select fabrics and yarns, we are making choices about better farming practices, greener dyes and more innovative production. Our customers know that we work to create products designed to last and easy to care for. We also ensure transparency by telling a story about the way our clothes are made on everything from our hangtags to our website.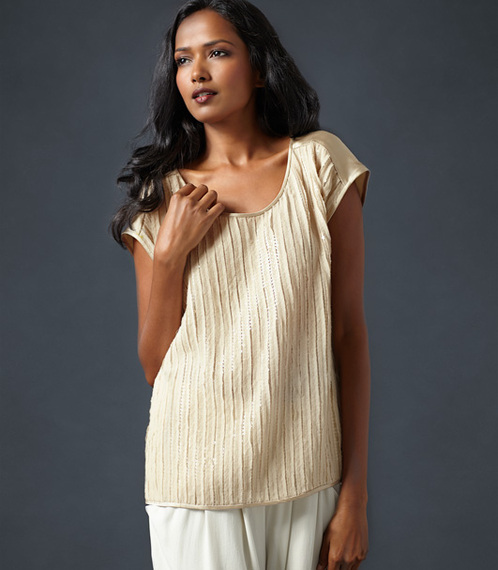 photo courtesy of EILEEN FISHER ®
In closing: I would like to say that as an urban sustainable farmer, I'm looking forward to the day when sustainable practices are universal.
Popular in the Community