Shamekh AlBluwi, an architect and artist living in Jordan, creates illustrations in a totally new and innovative way by using street scenes to complete them. He cuts out solid sections of sketched clothing, then uses things like buildings, trees and clouds to serve as color and pattern.
AAlBluwi told The Huffington Post it was a trip to Dubai that inspired the drawings. "I wanted to share my experience while traveling by adding visual elements from the countries I am visiting," he said.
Working with scenery he sees day to day, AlBluwi is able to share not only beautiful drawings but a new way of appreciating the beauty of everyday life.
"The inspiration comes to me while driving around town," he said. "It might be a pattern or the shape and structure of a building. I want people to see their surroundings in a different perspective."
Related
Before You Go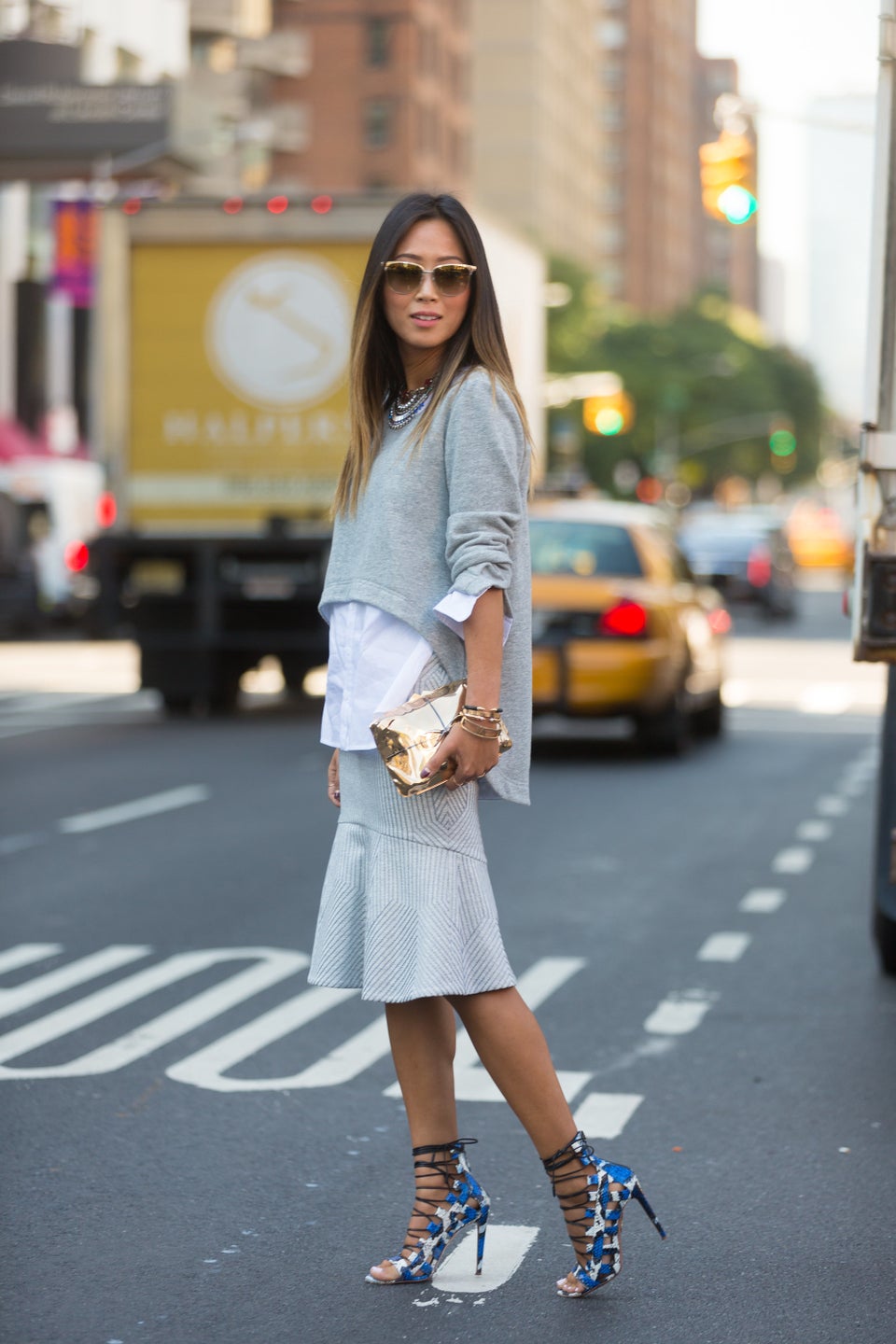 NYFW Spring 2015 Street Style