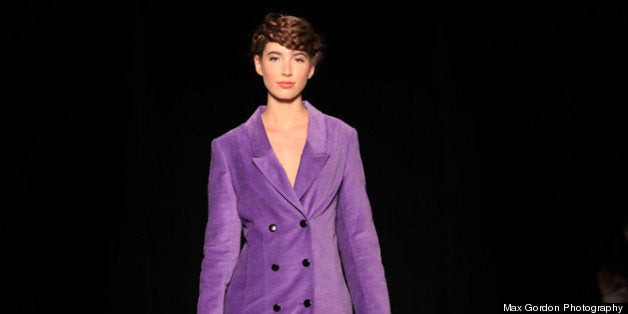 "Every day, we make choices about what we wear and what we eat. This is about living in a way... that is more compassionate."
The message from Farm Sanctuary President Gene Baur was emulated by models sporting vegan clothes while clutching adoptable dogs at a fashion show Saturday night in New York's Hell's Kitchen.
Amid the crab-free crabcakes and mozzarella-free mozzarella sticks, speakers emphasized the importance of fighting animal cruelty, especially in the wool, leather, fur and down industries.
Baur's Farm Sanctuary runs three U.S. shelters that care for nearly 1,000 rescued farm animals.
"When you bring up the issues of factory farming or fur, people say, 'Dont tell me, I don't want to know,' but it's important for us to know and then to make choices we can feel good about," Baur declared to the attendees.
On fur factory farms around the world, millions of raccoon dogs, rabbits, foxes, mink, chinchillas, and other animals spenpointed outes in wire cages, only to be killed by anal electrocution, by neck-breaking, or in gas chambers.
Saga Furs' Charles Ross argued to CNN earlier this year, "For people that have made the decision not to use fur, we certainly respect that. But, other people should also respect the right for a designer to use it." He also suggested that fur's chain of production was found to be humane.
Fur isn't the only controversial material. Kate Carter pointed out in a 2011 New York Times op-ed that leather can be just as problematic as fur, and some expensive leather "is most definitely not a [meat industry] byproduct, as it comes from newborn calves, or sometimes from calf fetuses."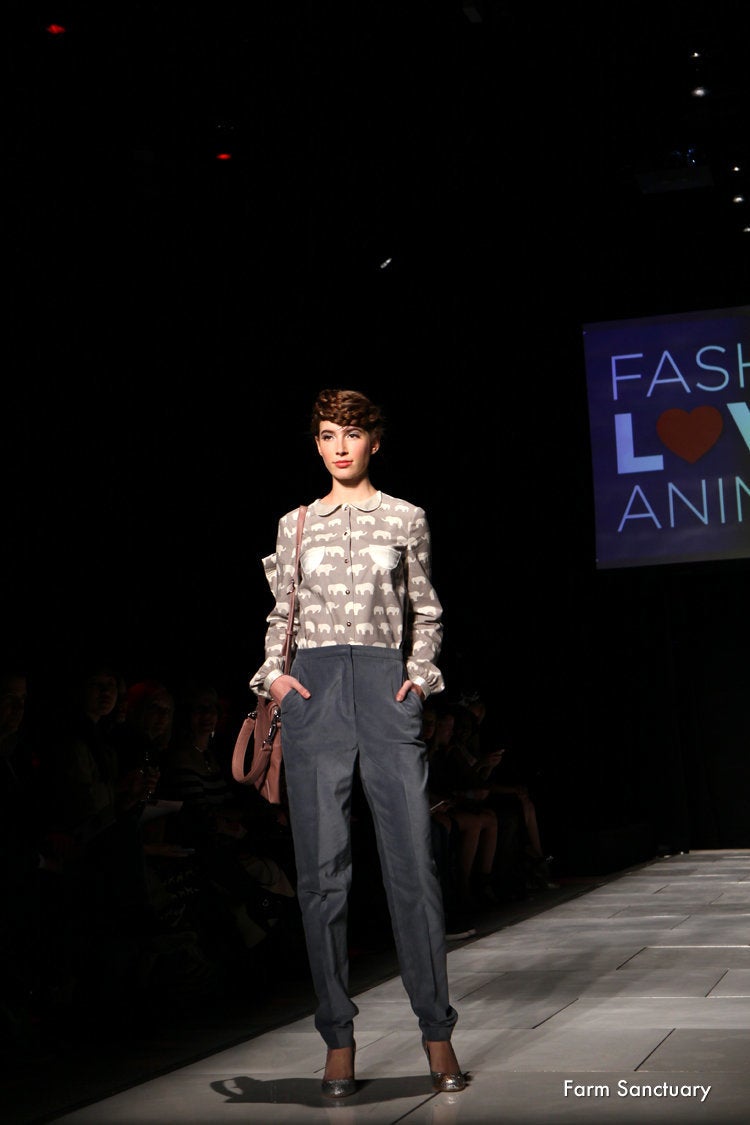 Fashion Loves Animals
Popular in the Community