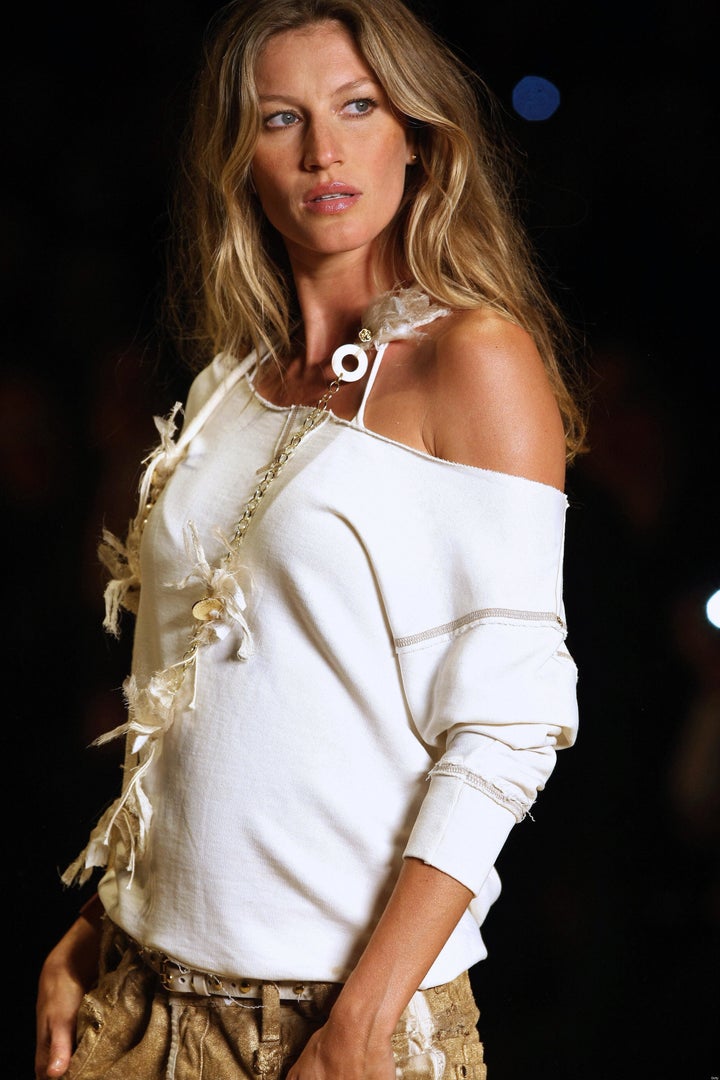 The allure of a fashion model, historically, is a result of their unattainability, their luxurious and elite facade. As a result, hypothesizes The New York Times, the fashion industry has been less concerned with philanthropy as have those in the film and music industries.
This trend, however, may be changing.
Yet, in recent years, as environmental concerns have pushed ecological and ethical luxury into the vogue, so, too, the fashion world has moved closer to the more practical side of humanitarian work. This new embrace was made all the tighter by celebrity models who are going back to their roots and by the global economic crisis, which caused many luxury brands to teeter as the public's values moved away from thoughtless spending and toward more frugal tastes.

"Nowadays, it is almost expected from celebrities to support some cause," said Marissa Buckanoff, the chief of Unicef's celebrity relations and partnership section in New York, pointing out that humanitarian work is now seen as a celebrity duty, regardless of whether the fame comes from music, movies or fashion.
Many of today's top models are not American-born, and thus have causes that stretch beyond domestic borders. Gisele Bündchen works to protect rainforests in Brazil, and Mozambique-born Tasha de Vasconcelos opened a maternity ward in Malawi this year.
Calling all HuffPost superfans!
Sign up for membership to become a founding member and help shape HuffPost's next chapter