The fashion-forward crowd can often be found sitting courtside at basketball games. But with the exception of Rihanna, you'd be hard-pressed to find one of them wearing an NBA jersey as a fashion statement.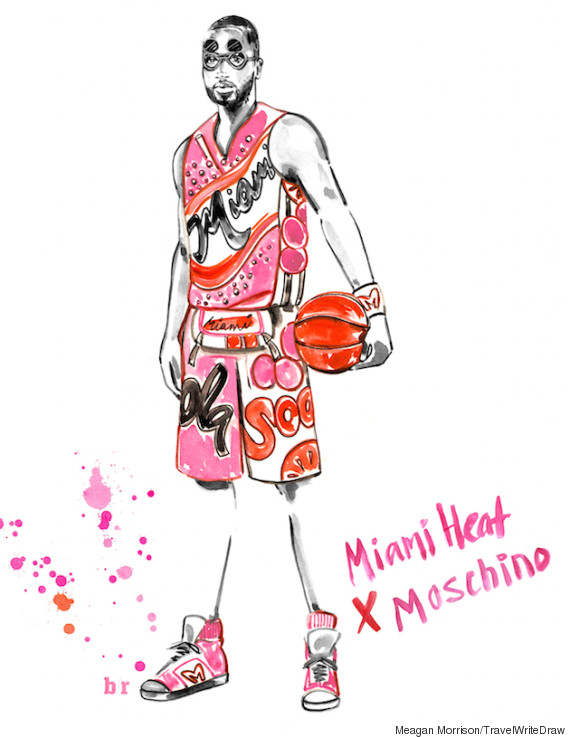 From Miami Heat uniforms by Moschino to Oklahoma City Thunder kits by Balmain, 10 NBA teams received the custom designer treatment in the awesome series of drawings. According to Bleacher Report, Morrison kept the hometown of each team in mind when imagining their high fashion looks, "coupling each team's culture and reputation with the traits that distinguish each designer."
In an e-mail to The Huffington Post, Morrison explained the inspiration for this particular project:
They sent me a breakdown of their top 10 NBA teams in mind, the current state of the team, and the faces that front them. In my mind I had roughly 10-12 menswear designers that I felt really certain would fit. It was about matching the attitude of the team with that of the brand. I also looked at designers the players already wore. I knew [Thunder guard] Russell Westbrook had visited Balmain's showroom before, so it seemed like the perfect point of departure to be inspired.

Most of the designers also had incredible motifs that fit perfectly with the teams, too, like the Saint Laurent stars and San Antonio Spurs, or [Dolce & Gabanna's] bull and the Chicago Bulls. It was about knowing the signature standout elements of the designer and matching it with the attitude of the teams.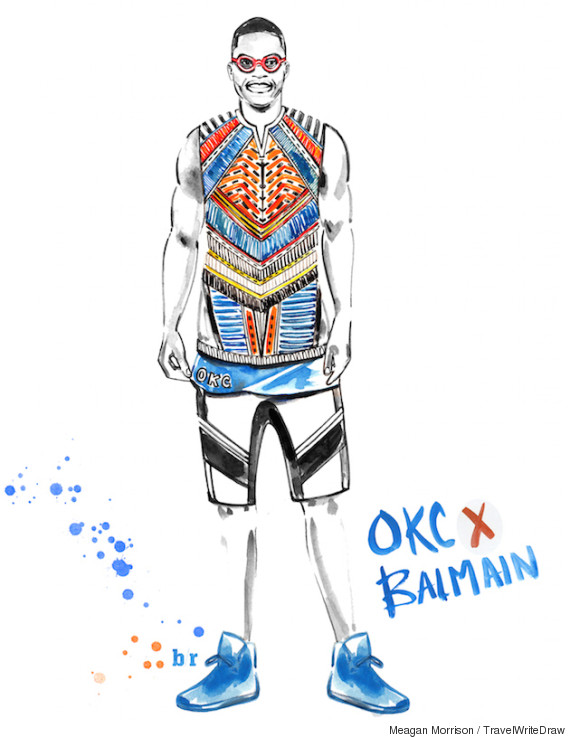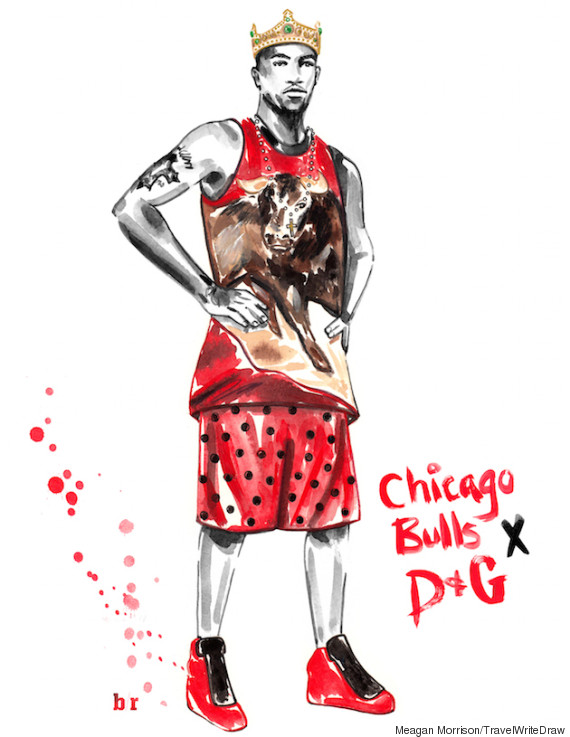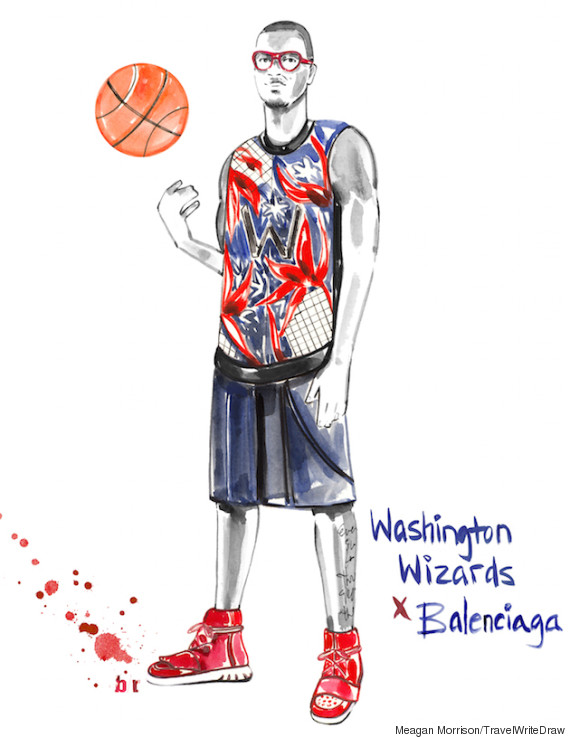 Related