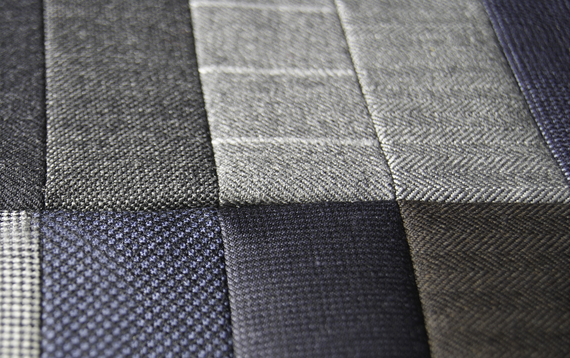 Words: Lydia Hughes, Editor at nudemole magazine
Having spent her formative years training as a bespoke tailor on Savile Row under Edward Sexton - the man responsible for creating clothing for stars like The Rolling Stones - Leanne Clulee has gone on to thread her philosophy on fashion sustainability into her practice. Her upcoming participation in the Gathered Again exhibition at Mission Gallery in Wales showcases the artist's on-going commitment to this developmental practice, as well as to its brief: '50cm RULE'. She talks to nudemole about the industry, its problems, and what she's doing to realise its change.

nudemole: How did you get into fashion?

Leanne Clulee: I managed to negotiate myself a place in art school on the promise that I'd become an architect, which was still stable and solid in my parents' eyes. But once in, I was fortunate enough to have tutors who could see that architecture wasn't for me. I needed more freedom.

I was fascinated with the body as opposed to fashion. I'd riveted, I'd blow torched, I'd melted, I'd stapled garments through every other which means so as not to sew, because I thought I was really rubbish at it. My high school textiles teacher had specifically told me I was 'useless,' but I nevertheless managed to get myself a place on a fashion degree having never actually used a sewing machine.

n: And how did that help develop your specialism?

LC: This body fascination continued all the way through my degree, where I became really curious about tailoring from the perspective of building up the garments around the body, as opposed to making things fit the body. So when I moved to London, I was really keen to find a tailor who would let me work with them, and learn about what they did from that perspective.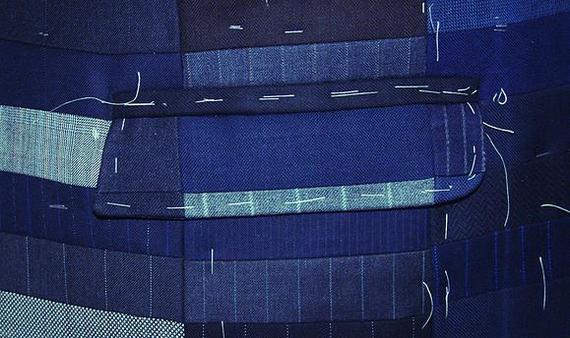 n: It seems obvious that in the battle between ready-to-wear versus bespoke garments which one wins for you. But can you explain why?

LC: Ready-to-wear absolutely has its place, and there are so many designers who do it so beautifully. However, for me, there's something really beautiful about a hand-made, bespoke suit. There's so much art and craft that goes into it, the possibilities are endless, and the durability of the garment is just phenomenal.

I've got a dinner suit that Edward Sexton made - his first ever - when he and Tommy started Nutters. And it's got to be about 40 to 50 years old. There's history, and that labour of love that's been involved that makes it so valuable - not just in terms of being expensive, but because there's really something that's gone into it.

My experience there was quite phenomenal. It has just become a little bit more clear year by year as different elements filter into my practice. And whilst being there, I just fell in love with the practice and the processes.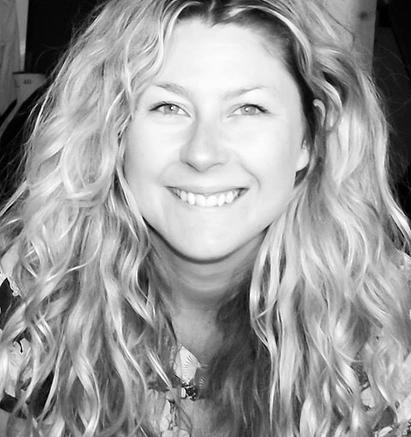 n: And whilst durability and quality come into it, wearers can feel confident that they're reducing their carbon footprint too in wearing bespoke, can't they?

LC: Bespoke tailoring, of the Savile Row standard, has such a high percentage of work done by hand. On average, 80% of the jacket will be done by hand. Generally, bespoke tailors will use buttons made from horns that are naturally shed and reformed, and have a tendency to use cloth from British mills. And because it's so local, there's a reduction in the carbon footprint.

And although I respect that a lot of people can't afford to spend a lot of money on clothes, it's gone a bit past that. You can buy vests and t-shirts for as cheap as £2.50, which I personally find really troubling. The amount of cotton it takes to make a t-shirt requires over 2,700 litres of water, which would sustain a human being for three years. And cotton is grown in countries like Africa and India, where there's often drought and famine.

n: So what needs to change now, and how can it change?

LC: Fashion needs to slow down. The disposability of garments isn't going to be able to last, and cheap production is going to have to change. Production outside of the UK is something that people are also starting to reconsider. When something is made so cheaply for us it's because someone else is paying for it.

There are lots of companies considering how their garments make an impact. Marks & Spencer employ people like Jo Farrar to really consider the life cycle of a garment and its impact on societies and environment. Companies like honestby.com detail each product: the amount of man hours, the energy that's been used, where the products have come from, whether they're suitable for vegans, vegetarians, and the impact that they've had on the environment and on societies in their production. As consumers become more considerate, and the new, younger designers are being informed about the impact of their design process, things will start to change. Things may become more expensive for the consumer, but I think it's time. People are ready for it. People are ready for the change.

n: And you've started to make a change already by getting involved in a new project called the '50cm RULE', haven't you?

LC: The '50cm RULE' brief set by Foundation Art & Design at Swansea celebrates 100 years. They're the oldest art school in Wales. One of the lovely things about foundation is that you're allowed to explore and be free.

So I created a women's wear piece: a two buttoned, single-breasted jacket. It's made from 800 pieces of cloth that have an area of 50cms, containing remnants of jackets that I've made in the past, and out-of-date cloth from pattern books. So what this practice does is allow you to accommodate for a bit of wear and tear, and should pieces need to be replaced they can be, without having to take the whole jacket apart. It allows the jacket to be sustainable, and hopefully it will last more than one lifetime.

And this process has heralded the start of my new approach to practice. I've committed myself to the '50cm RULE' going forward. So any piece of cloth that is above the surface area of 50cms will go into making a product - including commissions for jackets. And anything under 50cms I intend to shred down and use as filling for tailors' forms. And obviously the paper element - the paper, pattern and card - will go for recycling. I'm looking to reduce my waste as much as possible to have a low impact product. And this model will feature within the clothing brand my husband, Tom Clulee, and I are currently developing, called 7/8. It's based on the principle that tailoring has this parralel with the iceberg - there's so much that never gets seen.
The 'Gathered Again' show will host contributions from production designer Edward Thomas and textiles-based product designer Laura Wellington amongst its 25 exhibitors. And it coincides with two other events: 'Time Let Me Play,' at The Waterfront Museum, and 'Green and Golden' at Mission Gallery.

Gathered Again will run from Saturday 20th June until Sunday 2nd August.
For more information visit Mission Gallery.