The 7.8 magnitude earthquake in Nepal has killed more than 7,000 people, and left the country ravaged in need of acute social and structural reconstruction. In an attempt to raise funds for the quake survivors fashion photographer John-Paul Pietrus and supermodel Cindy Crawford are pairing up to raise funds for those in need in Nepal.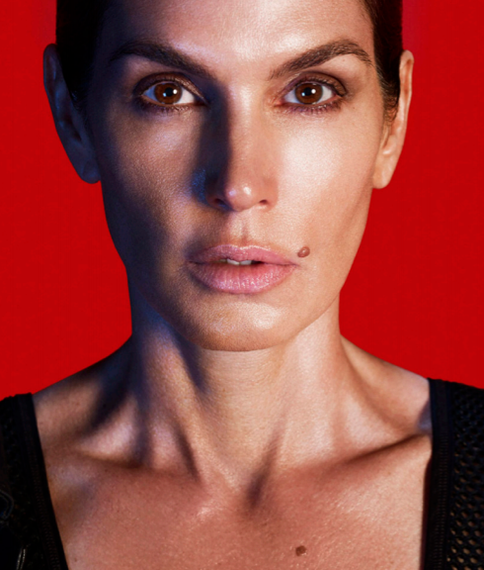 Crawford and Pietrus are teaming up to sell ten gallery quality archival photography prints on 20x24 inch paper, of an image he made with Cindy Crawford. Each photo will be signed by both Pietrus and Crawford. 100% of the proceeds will go towards the British Red Cross specifically for the Nepal earthquake appeal.
Cindy Crawford: "I met John-Paul on a shoot last year and we hit it off immediately; I was impressed by his professionalism and humility. I am very honored that he invited me to participate on this charity project with him."
John Paul Pietrus: "I've become aware how much of a positive difference I can make simply through my reputation and talents as a photographer. I think it is very important to count my blessings and keep charity an important part of my life, not simply through personal donations, but in ways which I can draw other people in to give."
This is not the first time Pietrus has used his photography to raise funds for natural disaster survivors.
JP Pietrus: "I started charity print sales several years ago first with Tao Okamoto for the Japanese earthquake appeal, and about one and a half years ago with supermodel Naomi Campbell for Typhoon Haiyan (Yolanda) appeal. For the Nepal fundraiser I chose this image of Cindy Crawford, which was an outtake from an editorial shoot we did together last year for Citizen K magazine. It shows a bold strength and courage. I am grateful to Cindy for collaborating with me on this project. Although I have only known her one year, I enjoy knowing her and admire her beauty, inside and out. "
Each print sells for 1000 USD (+shipping). To purchase a print, please inquire at info@johnpaulpietrus.com. Once purchased, Pietrus will post a proof of payment to the Red Cross on his Instagram account: @johnpaulpietrus.
Photo © John Paul Pietrus.
Popular in the Community