It was only a matter of time before the food truck trend gave birth to fashion trucks. I love what L.A.-based outdoor brand Aether is doing with their recently launched traveling shop RV, which stays true to their fashion meets function ethos.
Film producers turned designers Palmer West and Jonah Smith launched the two year old line in order to fill a gap they found in their own closets, and in the sports and outdoor market as a whole, for stylish well made ski jackets and rain coats.
In response they created a small focused collection that utilizes the latest and greatest technology, combining vintage fabrics and processes with modern cuts and ideas. In two short years the line that started as a personal project has turned into a successful brand with hundreds of stores carrying their well-thought-out, tech-friendly designs.
Aside from creating sports and rain jackets to fill the needs of fashionable outdoor enthusiasts on both coasts and everywhere in between, the multi-tasking duo's latest design innovation utilizes green technology and makes the collection accessible to customers who may not have a store nearby that carries the line.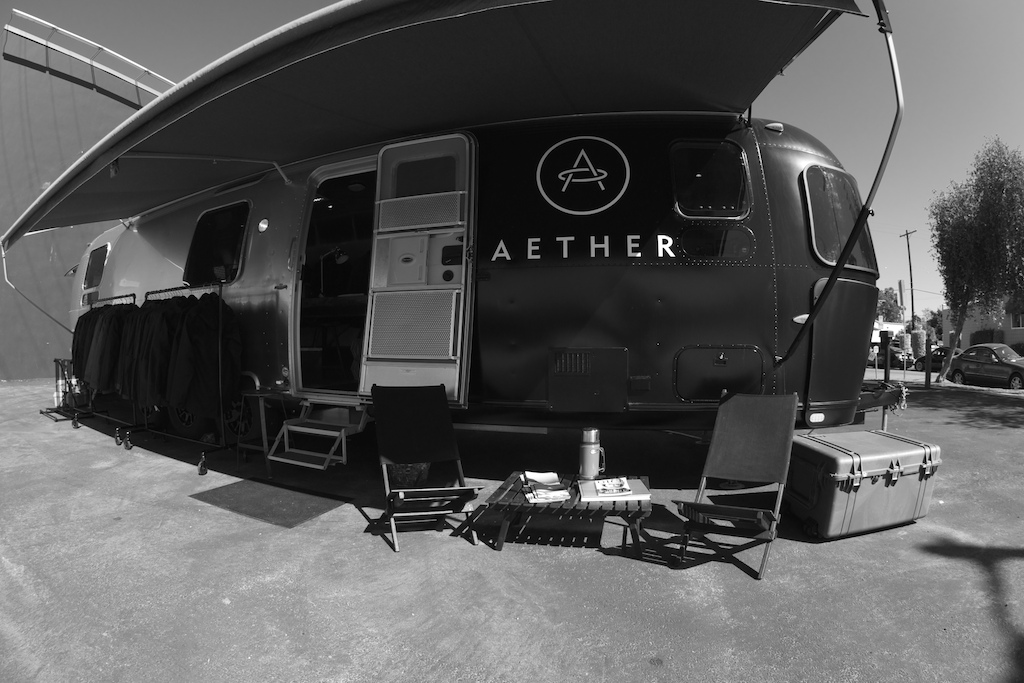 Built from a gutted and refurbished Airstream Pan America RV designed by Paris-based Thierry Gaugain of Philippe Starck fame, the trailer is a masculine pit stop where girls are more than welcome (all the better if you can handle the Macallen's 25 on the counter) and for anyone else who wants to shop, hang out or just try a jacket on for size to make ordering online that much easier.
The rugged RV set up camp on 3rd street and La Jolla in West Hollywood for most of October and this week will make the drive over to the East Coast where they will open up in New York City for six weeks, starting Thursday November 17th through December 31st, 2011 at 47 Prince St., at Mulberry.