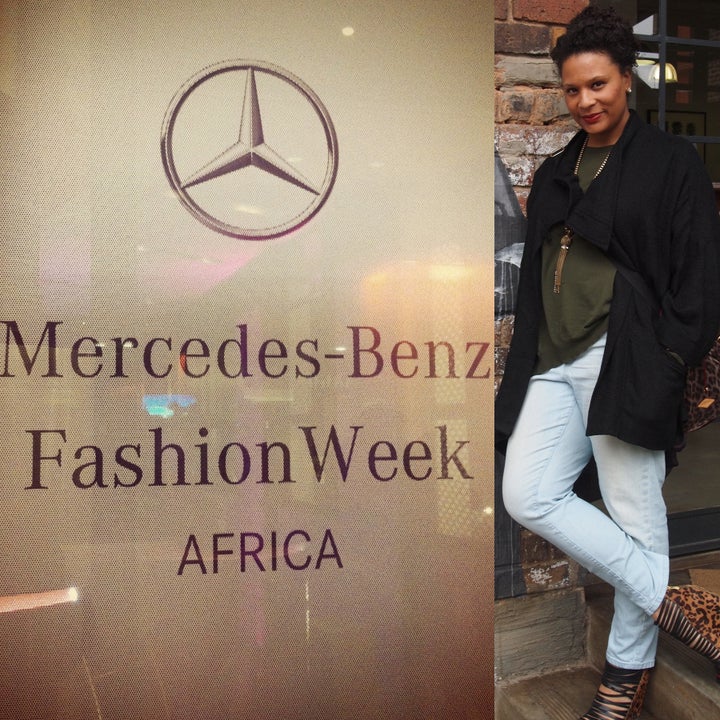 When I decided to dedicate my career to fashion I quickly realized that the glitz and glamour I saw in magazines and on TV was far from reality. Don't get me wrong, writing about beautiful clothes, covetable accessories and Hollywood stars is certainly an awesome way to make a living. However, it isn't all cocktail parties, long lunches with Karl Lagerfeld, shopping sprees and a stress-free existence (at least not for me).
Being a fashion editor is serious business -- filled with never-ending deadlines, early mornings, late nights, enormous egos and of course hard work -- and I wouldn't trade it for the world.
In fact it has allowed me to see the world, which is why it's with pure joy and humble disbelief that I write to you from the front row of Mercedes-Benz Fashion Week Africa in Johannesburg, South Africa.
Didn't know there was an Africa Fashion Week? Neither did I.
After covering New York Fashion Week for the past eight years, I assumed that my first overseas Fashion Week experience would take me to one of the preeminent presentations in London, Paris or Milan. But clearly there was a different plan for my sartorial journey. So after a surprisingly comfortable 15-hour flight from New York City to Joburg, I'm currently taking in all the sights, sounds and style of South Africa.
It blows my mind that fashion has bought me to the motherland for the first time. With that said, I'm hoping to experience a world of design that goes beyond kente cloth, tribal references, safari themes and excessive use of beading.
With two days down, I've been pleasantly surprised. There is definitely still a strong presence of native fabrics and detailings, but nothing so overt that the collections lose their identities. And to simply see a steady flow of black designers take their bow after each show is a rare and welcoming sight.
In it's fifth year, Fashion Week Africa anchored by African Fashion International (AFI) is playing a major role in bringing designers from the continent to the forefront. Their efforts are strengthened even more this year with the sponsorship backing of Mercedes-Benz. The luxury car company's stellar reputation for delivering Fashion Weeks around the world is continuing here in Africa.
Over forty designers will show their creations in one of the big white tents synonymous with the highly respected Mercedes-Benz shows. The tent sits in the center of Melrose Arch shopping center; one Johannesburg's best high-end retail destinations. While the facilities are familiar and level of operations are close to those revered across the world, there are a few distinct differences. One of the biggest and most unique? The general public can buy tickets to attend the shows. Fashion fans, avid shoppers and anyone simply curious as to what's going on under the big white tents can secure a seat for the equivalent of $15 in South African rands.
Thus the line separating fashion insiders and those actually consuming fashion is blurred. I shutter to think what would happen if a mere civilian landed a seat next to Anna Wintour. Two words: pure mayhem. Nevertheless, it's been refreshing to see folks from the general population react to designs through unjaded eyes.
It's that visibility and appreciation amongst the public that will ultimately help to elevate the designers and inject a healthy dose of diversity into the fashion industry. And Africa isn't the only place fighting the good fight.
Most recently, Black Fashion Week Paris was launched and Vogue Italia editor-in-chief Franca Sozzani, the woman behind the glossy's famous Black Issue, has continued to seek out and mentor African designers. In addition, initiatives by Harlem's Fashion Row based in New York City are proving effective in the mission as well.
Stay tuned as I share my experience here in Africa taking in Fashion Week and hopefully strengthening the argument that the world should turn its sartorial eye and commit resources (read: money) to the continent's talented designers.
Here's a look at some of my favorite looks from Day 1 of Fashion Week Africa. Make sure to follow me on Twitter and Instagram for up-to-the-minute coverage: @MissJulee.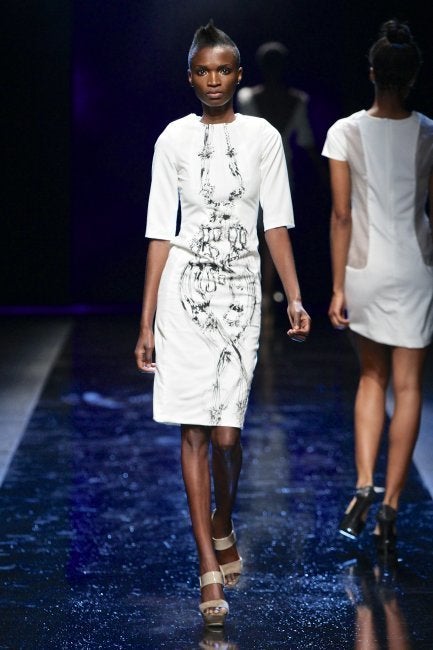 Mercedes Benz Fashion Week Africa S/S 2013
Popular in the Community