Since 2014, TheFashionSpot has released a highly anticipated and telling diversity report after each season of runway shows. Fashion has long been an exclusive industry that overlooked models of color and diversity, making the findings in these reports so important. This season's report surveyed 299 shows and 8,832 model appearances from the just-concluded fashion weeks in New York, London, Paris and Milan.
"For the first time in recent history, more than 25 percent of the model castings were nonwhite," the report noted, calling the runways for Spring 2017 lines "the most diverse in history ― sort of."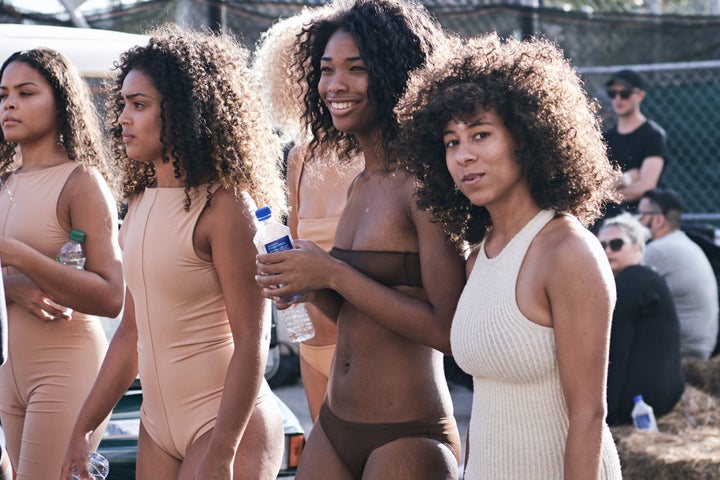 Last month's New York Fashion Week was slightly less diverse than the fall season shows in February, but it was the most inclusive of the four cities, as usual. The disparity between New York and the European cities is notable: New York featured 30.3 percent models of color overall, while Milan used just 20.9 percent models of color, making it the worst offender. Paris employed 24.1 percent models of color, while London featured 23.5.
Surprisingly, Chromat and Christian Siriano, two labels celebrated for their inclusivity, did not make the top five most diverse list. Becca McCharren of Chromat has long been known for her inclusive casting methods, and the brand featured both plus-size and transgender models in the show, though the percentage of models of color dropped from 85 to 65 percent from last season. Siriano missed the cut despite sending five plus-size models down the runway.
That they didn't rank in the top five may be extremely positive: So many more designers are being inclusive, that those who used to be outliers are less unusual now.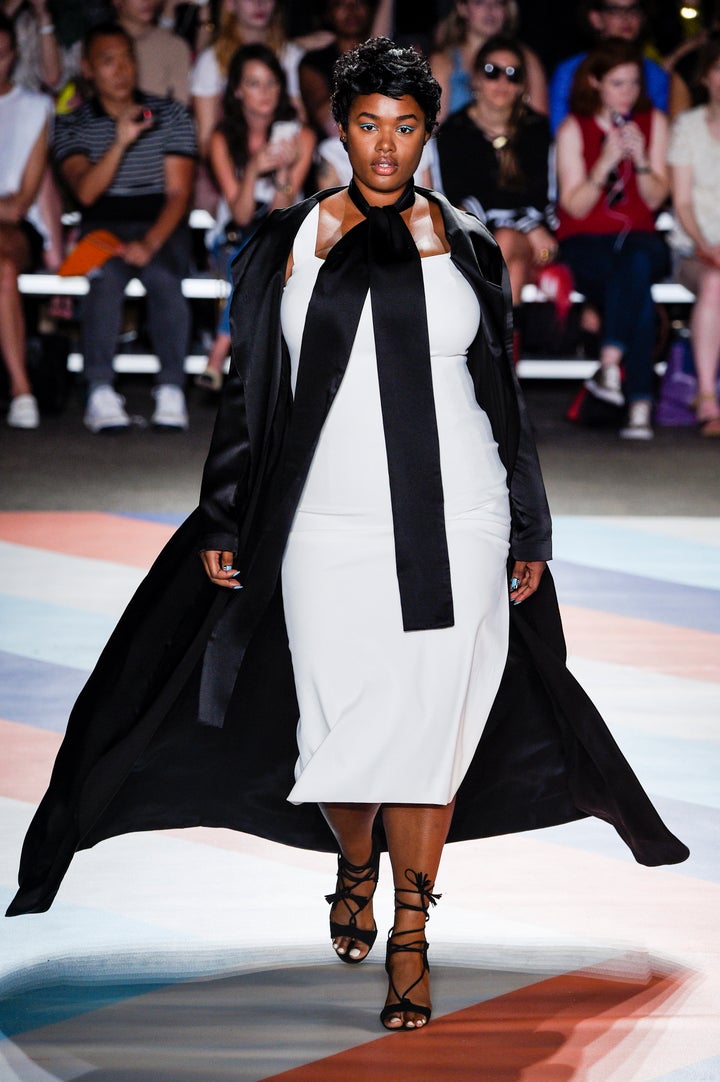 Rounding out the top five most diverse after West was Kimora Lee Simmons (82 percent models of color), Ashish, the only show outside New York to make the cut (75 percent), and Brandon Maxwell (69 percent).
Improvements in size, age and gender diversity lag behind improvements in race. Sixteen plus-size models walked in New York, but there were none in Paris, Milan and London. Ten transgender models appeared in total: eight in New York, one in Paris and one in Milan. According to the report, "women age 50 and above turned up on more runways this Fashion Month than in any other season in recent memory."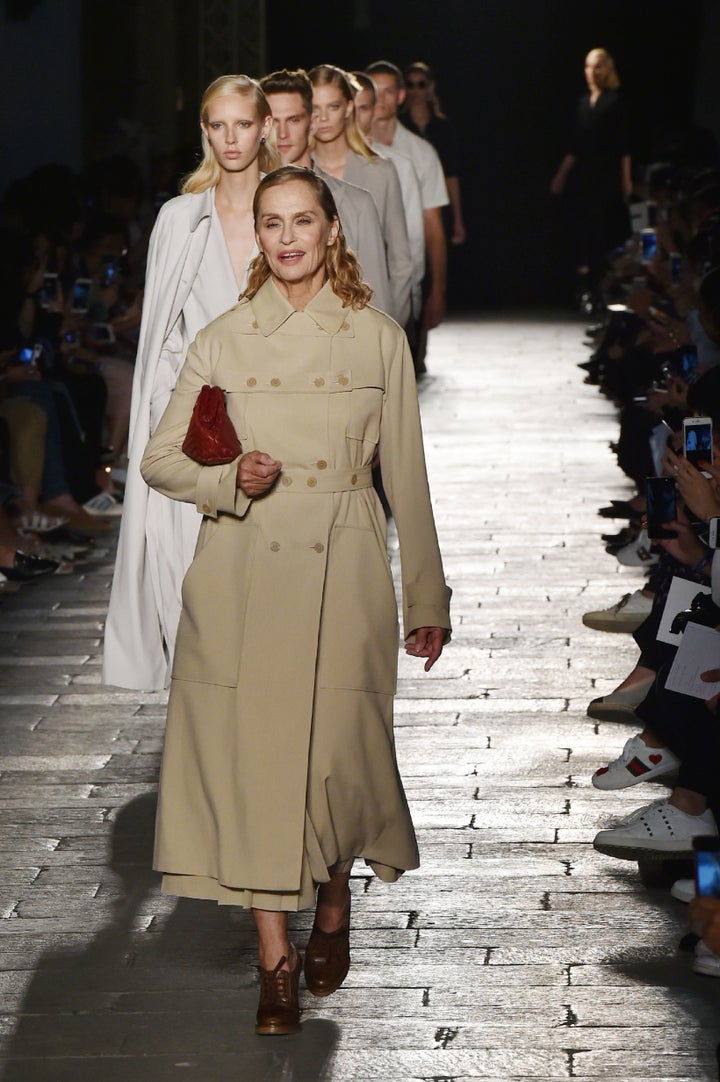 An improvement, but, as usual, there's a long way to go.
Check out the site's infographic below, and head to theFashionSpot to see the entire report.

Related
Before You Go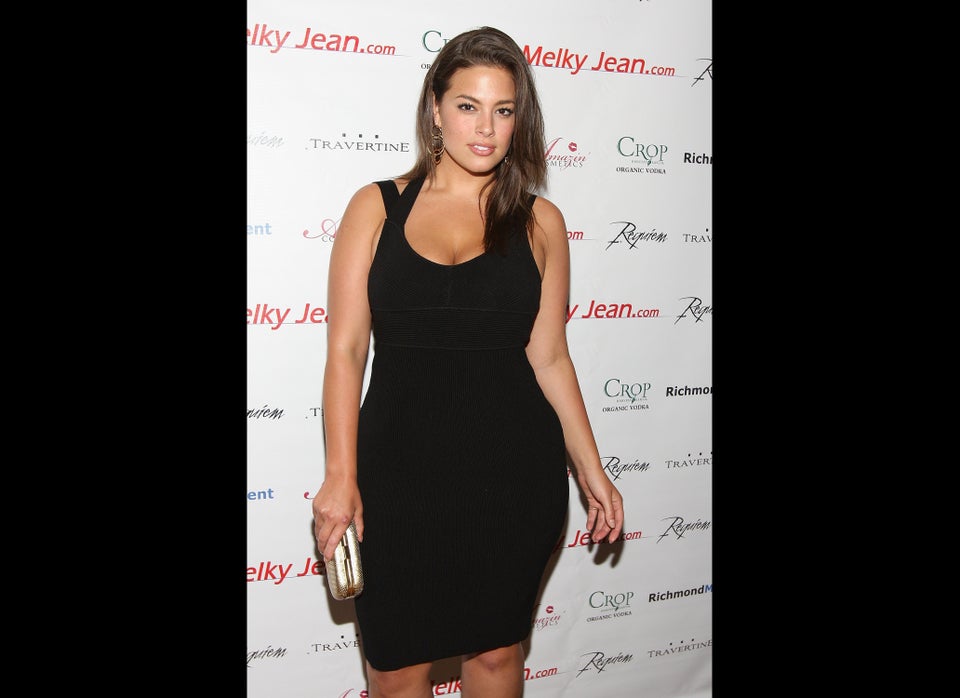 Curvy Models