Not only was it a full house (okay, an overflowing house) but Max and Lubov Azria put out a Spring 2014 collection that had something for everyone. Divided into two distinct parts, the first half saw clean, crisp looks (think pale blue cotton skirts and khaki sleeveless trenches), while the second half was much darker, featuring black floral dresses and structured blazers.
And though we'd give an arm and a leg for most any piece, our favorite look had to be the boxy white crop top and high-waisted white pants that stormed down the runway towards the beginning.
Not only did the ensemble look incredibly fresh (perfect for spring), but there is nothing more chic than head-to-toe white. The look was complemented by the model's bed head and minimal makeup, making it something we'd love to wear to the beach.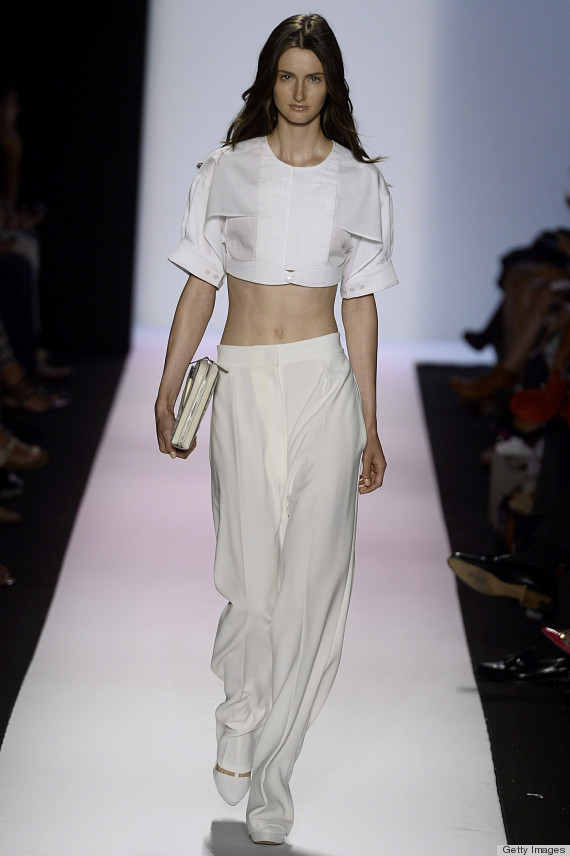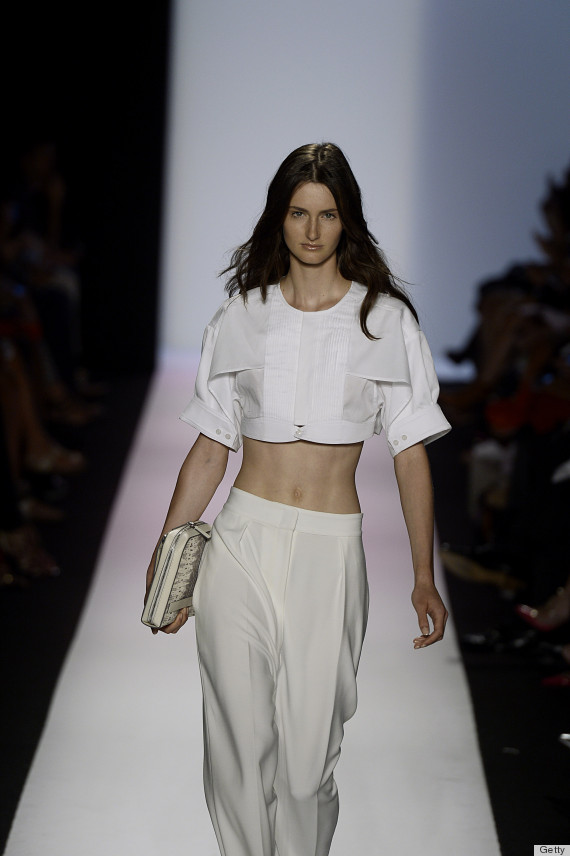 More looks from BCBG Max Azria: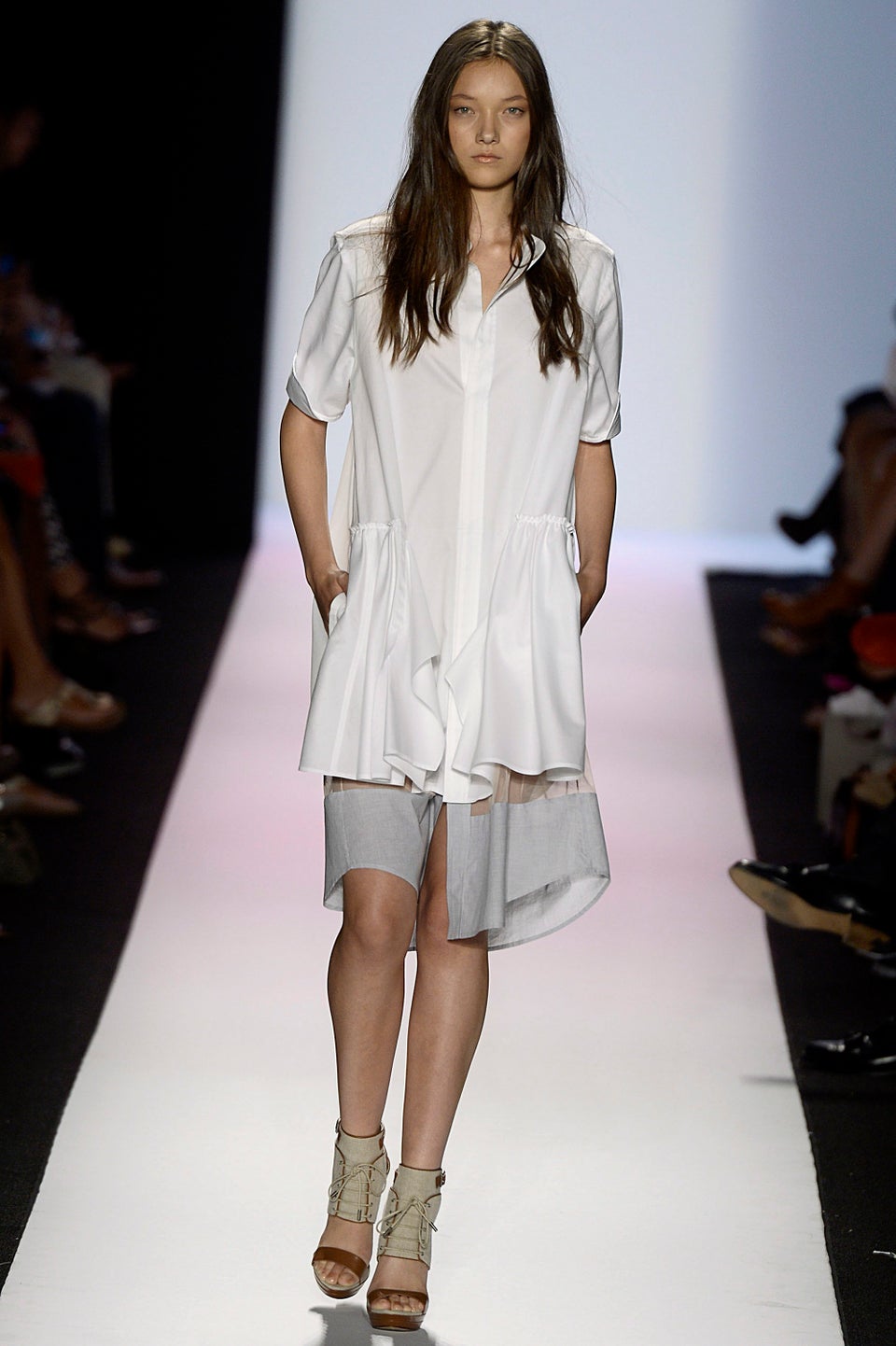 BCBG Max Azria Spring 2014