All-American elegance is one way you could describe Derek Lam's Fall 2014 collection. This season, the talented designer showed modern pieces that could easily stay in your wardrobe for decades. Though many of the items relied on more classic silhouettes, it was the luxe materials that made them something to remember. Models came down the runway in cashmere T-shirts, twill jackets and suede culottes.
The strongest look of the day was a monochromatic ensemble that featured a bouclé crewneck coat and felt mesh dress with a crepe faille skirt. The different textures played off one another, creating visual interest, while the snake print boots were an added bonus.
The hair and makeup grounded the outfit, as the dark eyeshadow and sleek, center part were the perfect nod to fall. Oh, and if it wasn't already clear, low ponytails are all you're going to be seeing come September.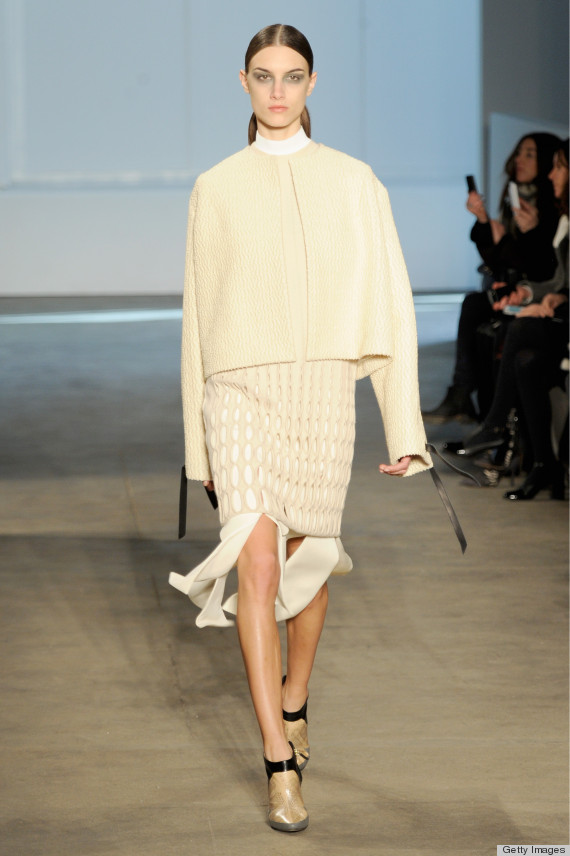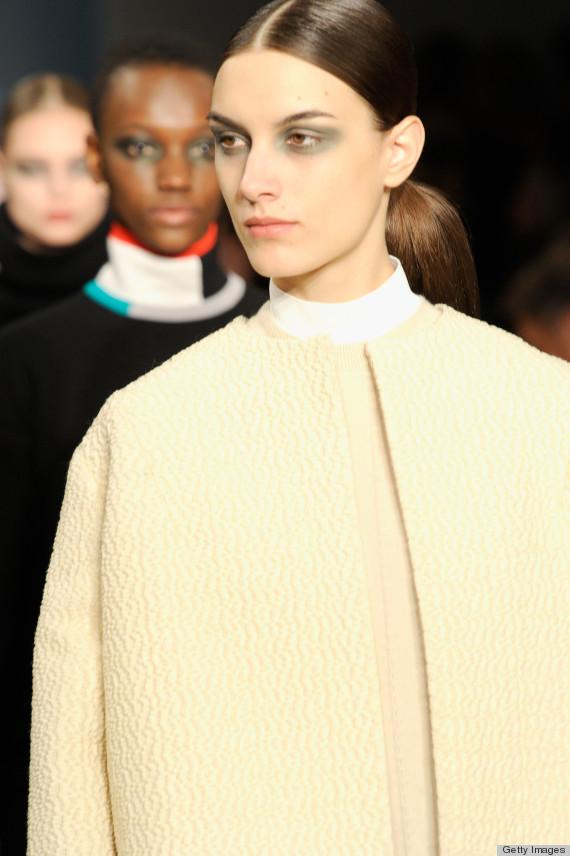 See more of the collection: