Screen-printed translucent PVC raincoats, feather embellished dresses and oversized bows came storming down the runway at Prabal Gurung's spring 2014 show today, and we have to say, we were left awestruck. As one of the hottest designers on the NYFW roster, the expectations were high, but Gurung's latest collection more than delivered.
Not only did the young designer present his newest pieces in one of the most unique ways we've seen (he used a plastic-encased runway and had all of his models come out at once), but there was not a single piece that felt expected or tired. Though every one of Prabal's garments deserves special attention, our favorite look had to be the blue floral ensemble that came trotting down the catwalk.
The look combines all of the things we love: power-clashing, unusual fabrics, and of course, our new favorite color, blue (Thanks, Pantone). We also adore the light layering for spring and the fact that this outfit features a raincoat (how practical!). Prabal hits it out of the park, yet again.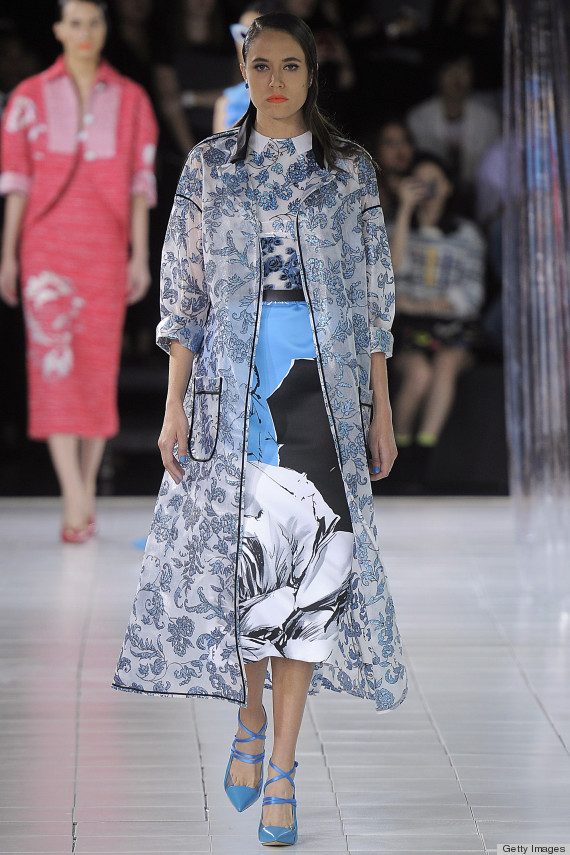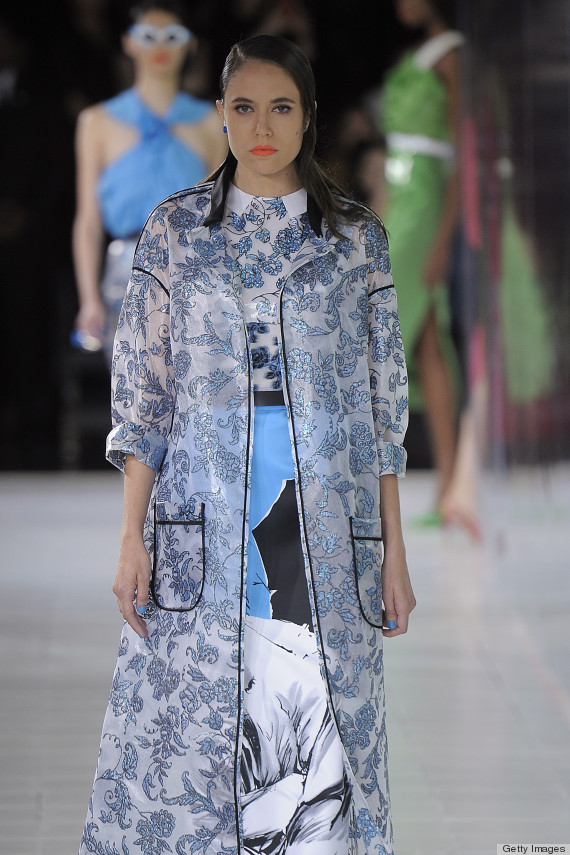 More looks from the Prabal Gurung Spring 2014 collection: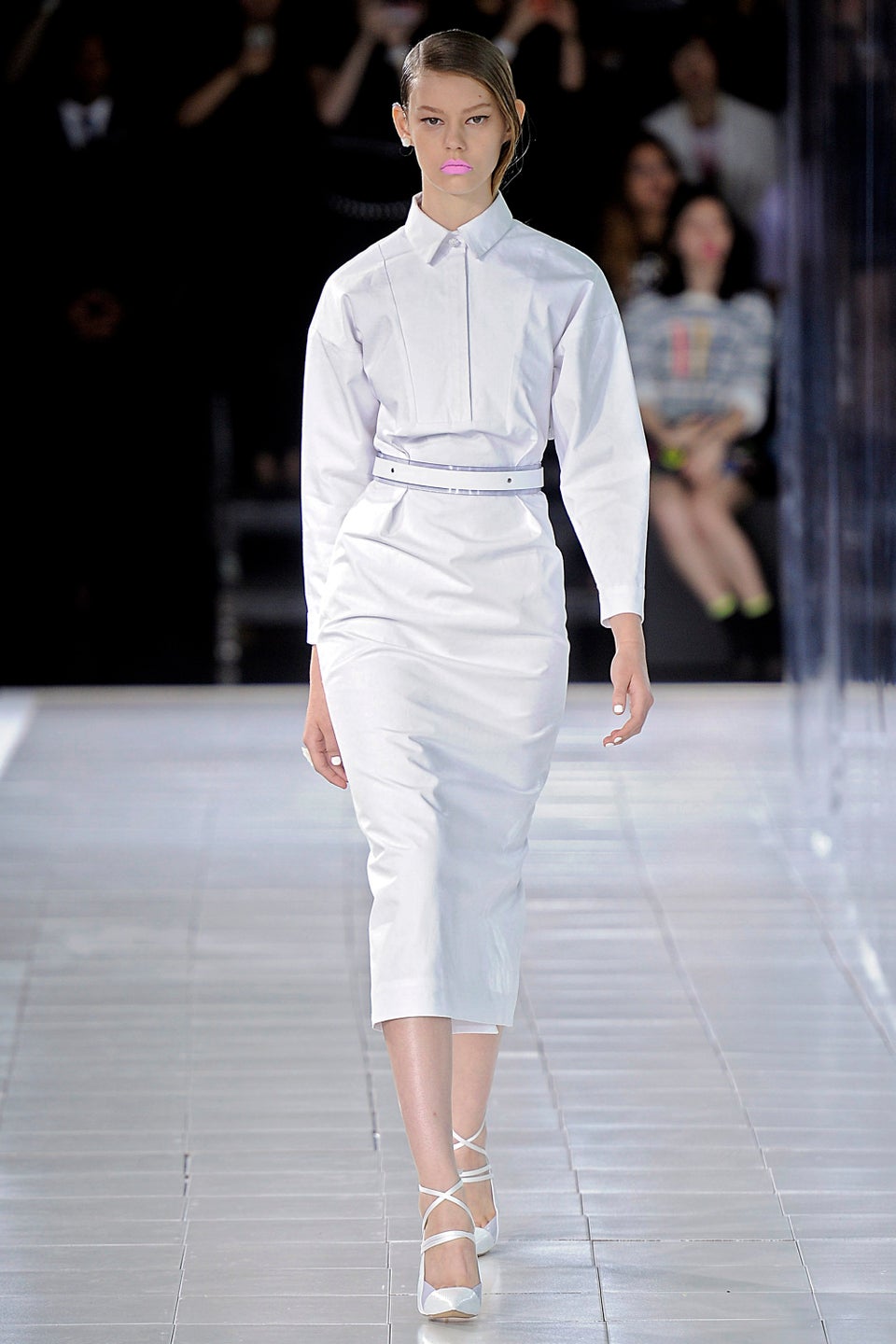 Prabal Gurung's Spring 2014 Collection