We may be talking an awful lot about New York Fashion Week right now, but we're not going to apologize for it. Believe it or not, the runway collections and the hype surrounding them aren't just important to a niche group of industry insiders, but to cities, consumers and designers around the world.
On NYFW eve, the Financial Times' fashion editor Vanessa Friedman and Glam4Good's Mary Alice Stephenson came on HuffPost Live to talk about the democratization of Fashion Week and its importance to the economy. Friedman estimates that NYFW's value to New York City is somewhere around $865 million. Now try telling someone fashion is trivial again.
"This isn't an elitist thing anymore," Stephenson says. "This is actually gaining momentum and becoming something just as important as the Olympics or the Academy Awards worldwide because of the engagement."
Watch the full clip above and tell us: Why does Fashion Week matter to you?
Personally, we love the street style: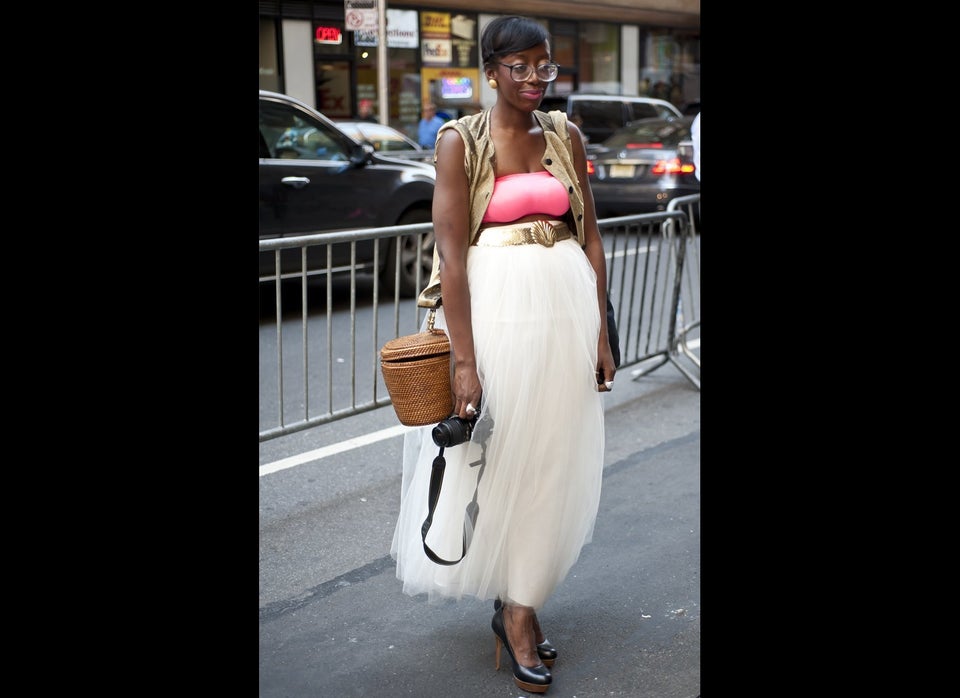 New York Fashion Week Street Style