How do you describe clothes? When it's something simple that you wear everyday it can be pretty easy. But if you're a critic for say, a newspaper like The New York Times, and your job is to review high-end designer collections during New York Fashion Week, well, it can get a little tricky.
While everyone is rounding up the best and worst collections, we decided to compile the most interesting and imaginative criticisms and compare them to the looks. Most of these quotes come from the ubiquitous Cathy Horyn and Robin Givhan -- prominent voices in fashion criticism. Tell us: Do you think these designs deserved such comparisons?
"Theyskens Theory a bit of a limp rag. A few interesting bits like long striped shirts but much looked recycled and repurposed w styling." -- a tweet from Cathy Horyn
The look: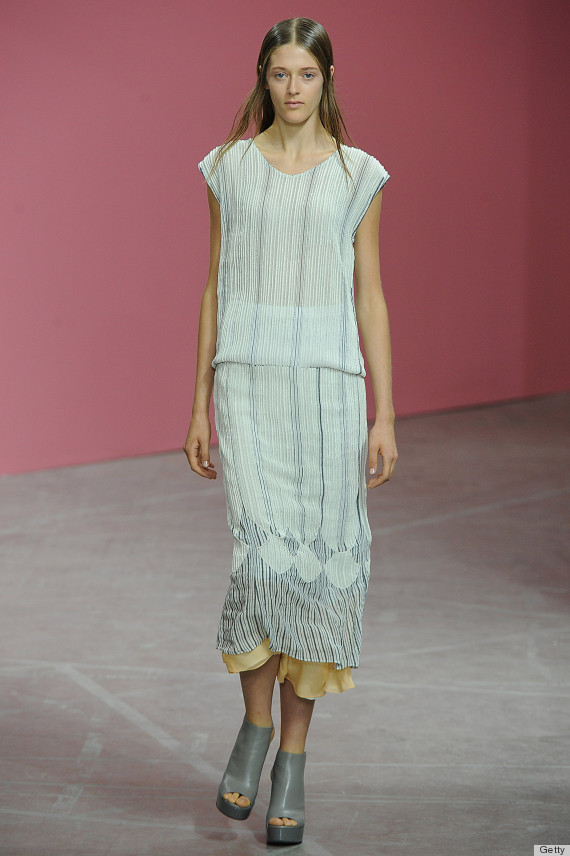 "[Creatures of the Wind], designed by Shane Gabier and Chris Peters, is distinguished by its eccentric sensibility, which at times has mingled the gilded flourishes of a fairy princess with the street-hardened edges of a hobo." -- Robin Givhan, The Cut
The look: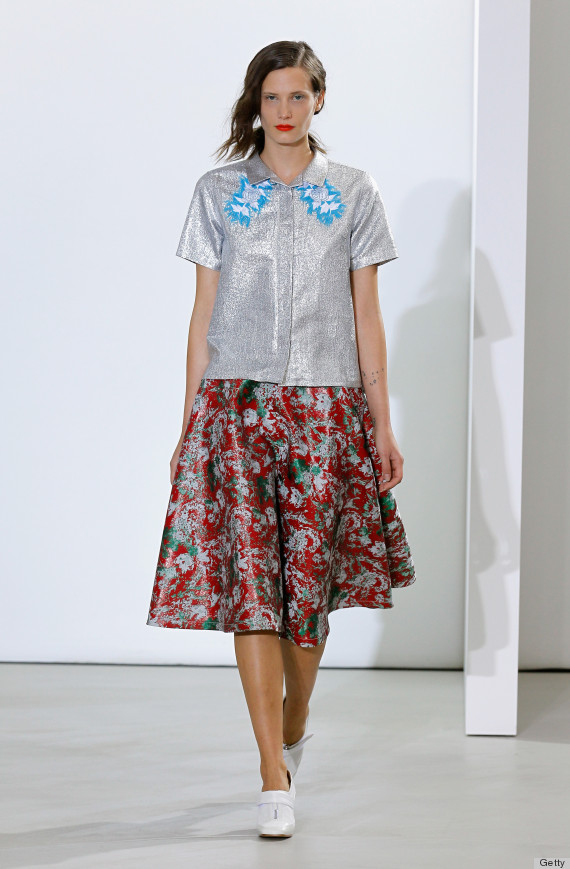 "Mr Selman's designs did not exhibit the kind of intellect that would attract cool girls who dress for themselves." -- Misty White Sidell, The Daily Mail
The look: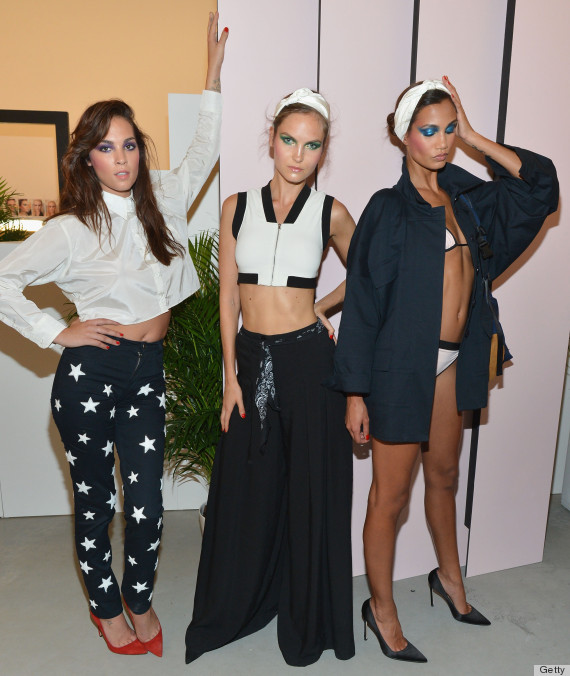 "There is an enormous range of styles and attitudes in Mr. de la Renta's collection, from Ms. Kloss's lanky vest and checked skirt, to a snooty tweed suit with a white lace collar, to a spree of faille cocktail dresses in birthday-cake pastels, to a naïve white cotton crochet dress." -- Cathy Horyn, NYT
The look: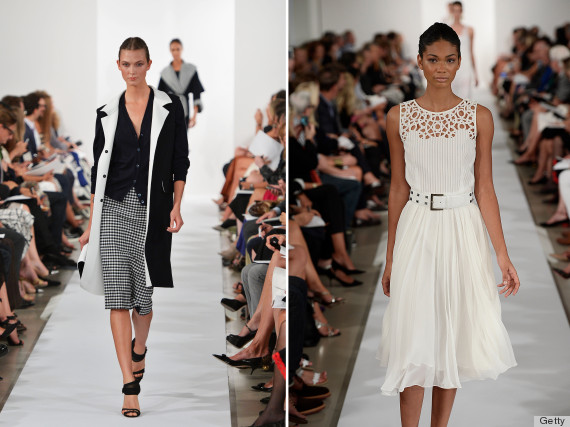 "The models done up [at Rodarte] in chunky gold jewelry, studded belts, and trucker hats mostly called to mind cultural tourism. They looked as if they'd just come from some souvenir stand hawking "authentic" homeboy tchotchkes." -- Robin Givhan, The Cut
The look: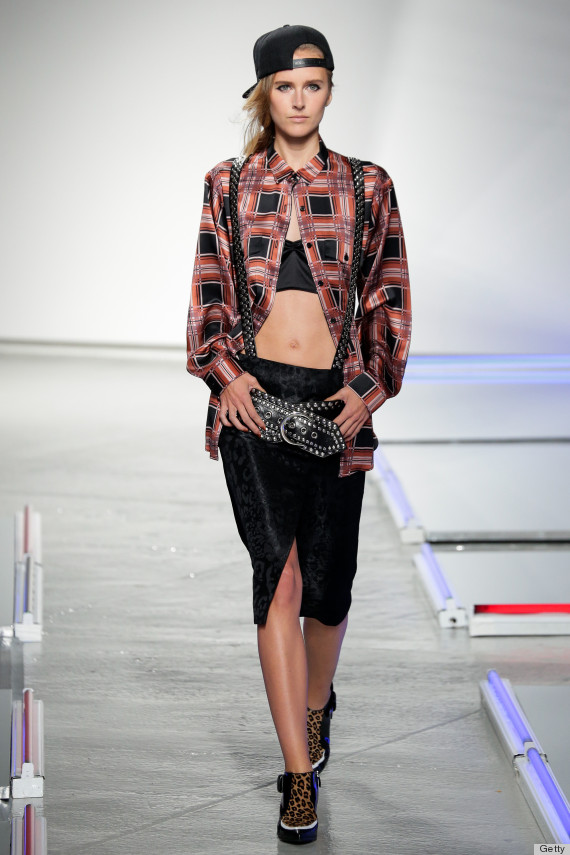 "I don't see spring in this anywhere, unless you're the Addams family going on vacation to Siberia." -- Forum member at The Fashion Spot
The look: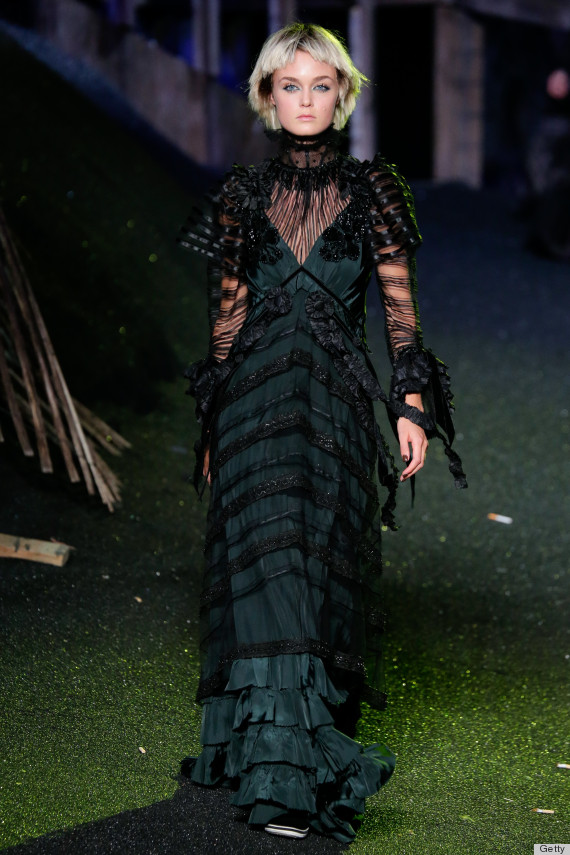 "Dropped waists [at Calvin Klein] were marked by expansive faux belts that looked more like a carpenter's apron than anything meant to define a model's shape." -- Robin Givhan, The Cut
The look: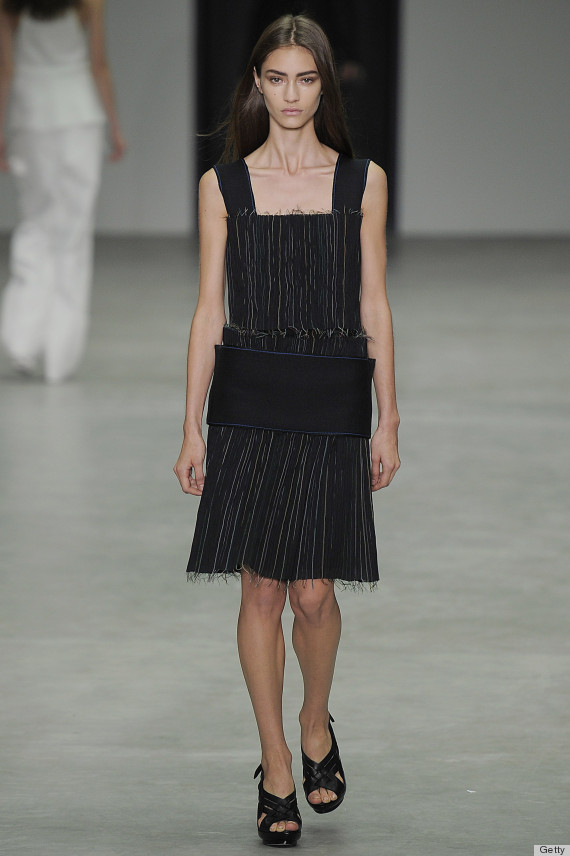 How do you think they would review NYFW street style?
Related