Well, here's a look you probably won't see on a runway.
A streaker shucked most of her clothes and darted around the Lincoln Center courtyard on Thursday in front of photographers, designers and other fashion show-goers gathered for New York Fashion Week.
Refinery29 took this photo of an anonymous redhead who ditched what we're assuming was a stylish outfit and raced around the courtyard wearing only a pair of pink underwear and some red sneakers.
It's pretty cold here in the city this week, so we're hoping the brave streaker bundled up in a coat shortly after her sprint of fame. Brr!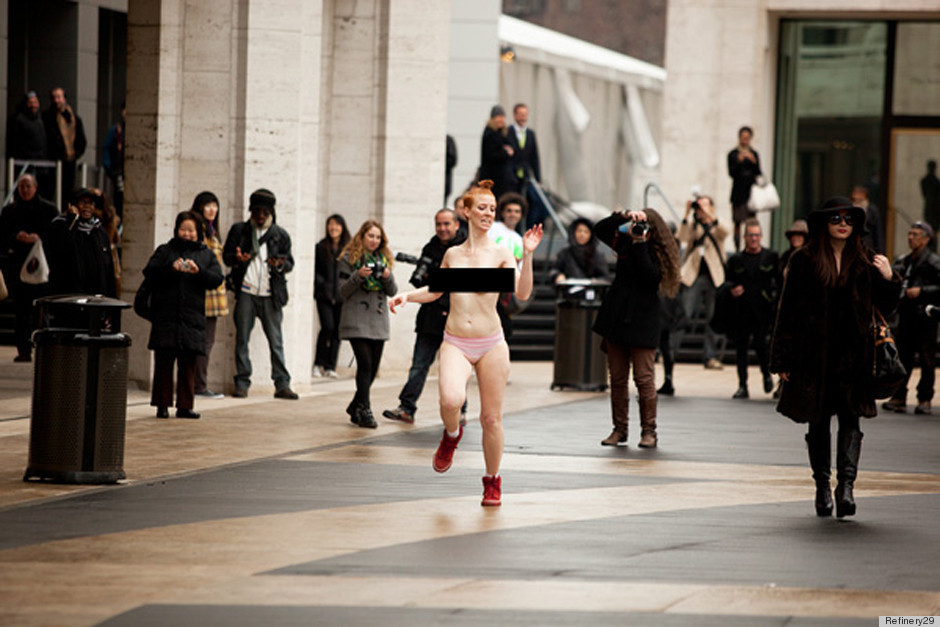 Popular in the Community