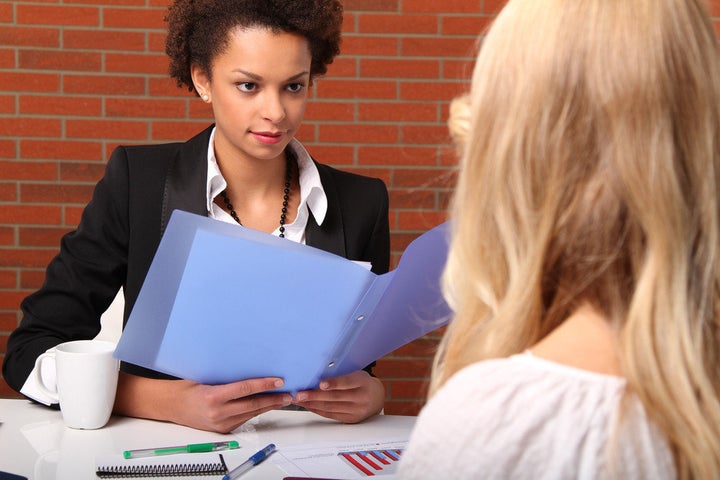 Among all the styles that this year has brought, my favorite trend does have a lot to do with fashion, but a lot more to do with impactful career decisions. The "current trend" for high school students has been to "design" your own internship. Especially, as the global economy becomes more well... global, internships become more essential to land a job that is open nearly to anyone with computer access. Meanwhile, high school internships are becoming popular because they provide an essential jump-start to students who will soon encounter a vast pool of colleges and majors to choose from.
Tailored for ninth to twelfth grade students interested in observing a variety of professions first-hand, is Fashionomics LIVE. Founder Sherri Scheck-Merrill says about the program, "Our primary goal is to assist in narrowing the 'Giant Leap' from high school-to-college while engaging the student mindset so they are both interested, and comfortable, with the intimidating process of thinking about their future." The internship is the first among its kind for design-your-own internships, where participants get to go behind-the-scenes into several fields and professions before choosing one over the other.
Some of the vocations that Fashionomics LIVE covers is Fashion & Beauty, Retail, Wholesale, Design, Product Development, Marketing, Licensing, Journalism, and Media. These fields are visited through exclusive Tour Stops year-round. Students are selected through an application process which confirms his/her in and outside of school affiliations, passions, mentors, and any accomplishments thus far.
Currently, there are six schools involved with Fashionomics LIVE!'s current six-month membership and Sherri envisions this number quadrupling by year end. Sherri explains why when she says that, "The Tour Stops allow the high school students, (often referred to as The Cast!), along with a rotation of our College Mentors, (often referred to as The Crew!), to engage and witness firsthand the industry's most sacred brands and companies located in Southern California."
All Fashionomics LIVE monthly Tour Stops are supervised by a Fashionomics LIVE staff member, including College Mentors. The average Tour Stop timeframe averages two hours after school or Saturday mornings. The first hour is spent getting taught by company-specific professionals on what it takes to get an internship or a job and how they personally arrived to where they are today. The second hour is spent doing a challenge. They do anything from participating in a who-can-dress-the-mannequin contest, conducting a photo shoot, dressing models, touring the company facilities, or choosing someone to interview from that business. These tours have been very impressionable on the Cast and the Crew. It grants the opportunity to make some connections in a more personal way compared to just filling out an application. Meanwhile, it also removes future business fears such as conversing with founders, owners and executives or simply sitting in a real board room vs. class room!
One sophomore from Fashionomics, Stephanie Javadi, has already begun to design her own internship after being inspired by Fashionomics LIVE. Stephanie has engaged in a project where she is exploring several dream professions and researching who the local icons are in each field. She then can get involved somewhere-somehow within their professional world by reaching out. Planting the seeds of networking, (at only 15-years-old), will enable Stephanie to find or "design" a valuable internship experience when the timing is right!
Fashionomics LIVE could use your help. When I asked Sherri what she was currently excited about, she stated although the cast and crew were ecstatic about reaching just under 5,000 likes on Facebook as well as becoming the internship program for an Emmy Awards event, it was the stack of college Internship applications received from college students wanting to Design-an-Internship at Fashionomics LIVE! Under the premise of "if I would have known then what I know now!"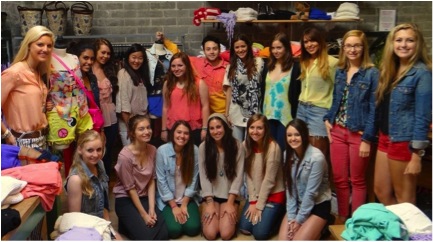 Co-written with Haleigh Hoffmanner