Text & Photographs © Jill Lynne 2017
NEW FEATURE: Hopeful, Helpful & FUN: UPCOMING EVENTS
************************************************************
The Red Cross, Comme des Garcons at The Metropolitan Museum of Art, NYFW, Whoopi Goldberg, Denibi Barcelona, Tracy Reese, Zang Toi and Patti Labelle, Ivana Trump, Malan Breton, Marimekko, "Extreme Fashion" Opens at MFIT, Gavin Keilly and the GBK Celebrity Gifting Salon...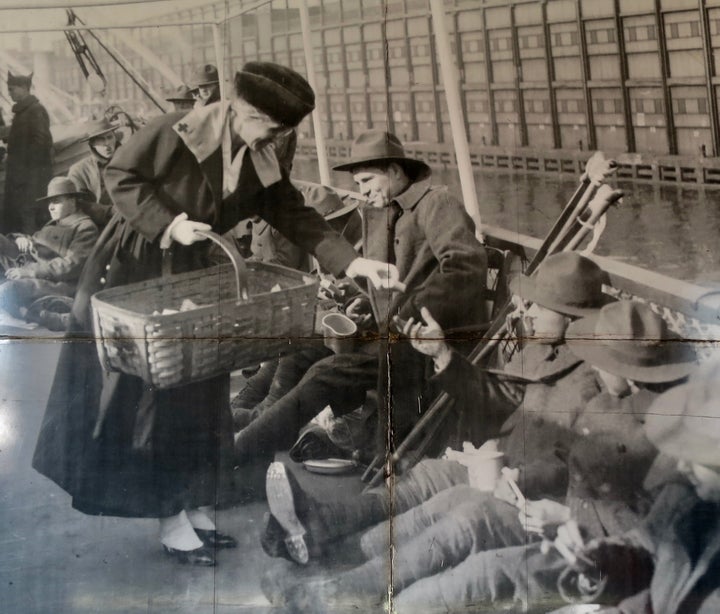 Red Cross worker distributing sandwiches to World War I wounded at Chelsea Piers, December 9, 1918
It is difficult to focus on– non-essentials – (which may even seem frivolous) while the dire needs of so many because of life-threatening climatic devastation and man-made violence are prominent in our minds.
This is the time to be passionate about offering assistance…
If you can please donate – your expertise, time and/or funds.
Our preferred method is through is the steadfast Red Cross. 1.800.435.7669
The Red Cross idea was born in 1859, when Henry Dunant, a young Swiss man, came upon the scene of a bloody battle in Solferino, Italy, between imperial Austria and the Franco-Sardinian alliance. ... Its emblem was a red cross on a white background: the inverse of the Swiss flag.
And so the Red Cross emblem …
____________________________________________________________________________________
I am a believer that Beauty, the Arts and Creativity have the potential to heal, uplift and inspire…
Always am I in search of the Beautiful - in its myriad forms - to bring to you …
______________________________________________________________________________________
On the eve of NYFW I visited the brilliant exhibition "Rei Kawakubo / Comme des Garcons Art of the In-Between" at the Metropolitan Museum of Art.
The breadth of this collection representing the extraordinary genius of Tokyo-based Designer Rei Kawakubo who began Comme des Garcons (some like boys)
has since its inception in 1959, stretched our appreciation of aesthetics and what defines Fashion.
To quote from the Met brochure, "At the heart of her work are the Zen koan "mu' or emptiness and the related koan of "mu" emptiness."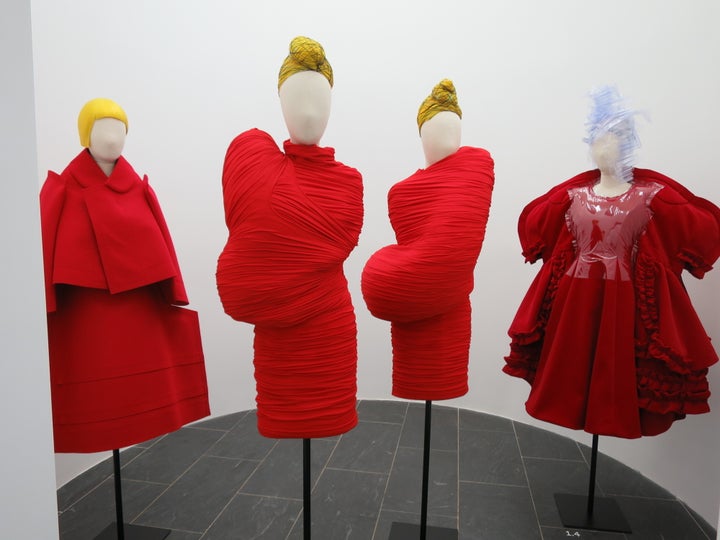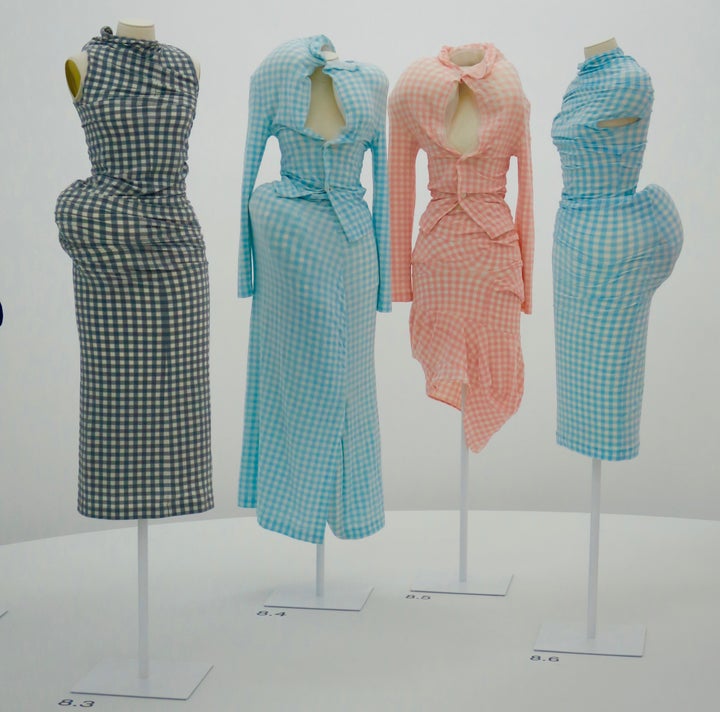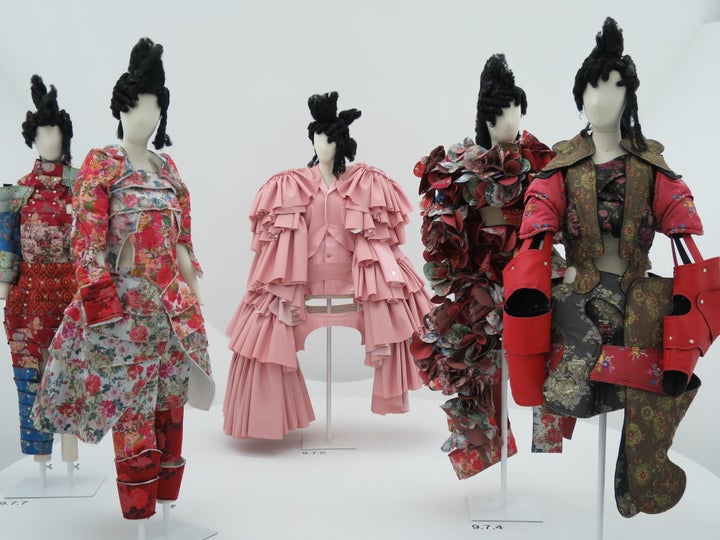 Images from the recent Comme des Garcons Exhibition by Rei Kawakubo "The Art of The In-between" at The Metropolitan Museum of Art
This set the bar very high for the Fashion at NYFW – New York Fashion Week!
________________________________________________________________________________________
At NYFW Spring 2018 premiere NYC runway show of emerging designer Denibi of Barcelona, "Wings of Desire" (which happens to be my favorite film by Wim Wenders (1987)…), I was delighted to meet the dynamic Whoopi Goldberg.
Whoopi's illustrious acting career ( from "Sister Act" through "The Color Purple", and "Ghost") is well known. Of equal or greater importance is her work as a Human Rights Activist…
Our meeting afforded me the opportunity to praise Whoopi's clear, strong, reasoned, no-nonsense, proactive daily voice on ABC's "The View", and to encourage
Perhaps political office…
For at this time – perhaps more than ever – we need those voices to protect our cherished democracy…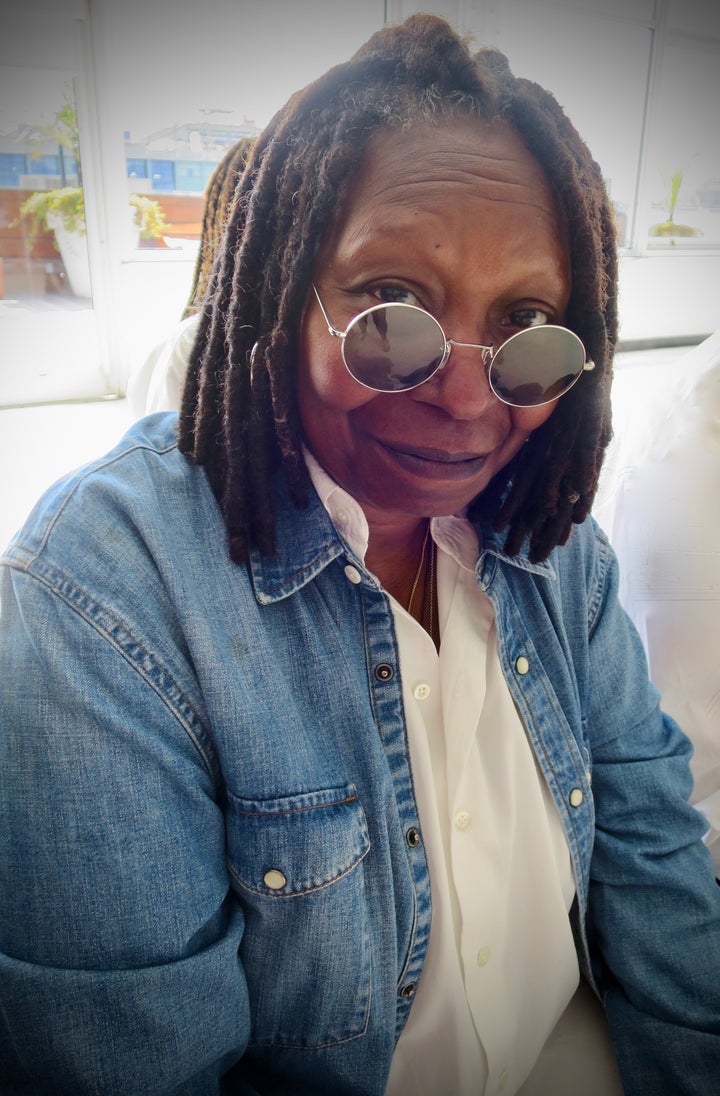 _________________________________________________________________________________________
The Denibi , Barcelona Capsule Collection was impressive – sporting exaggerated shapes and the still-trending asymmetry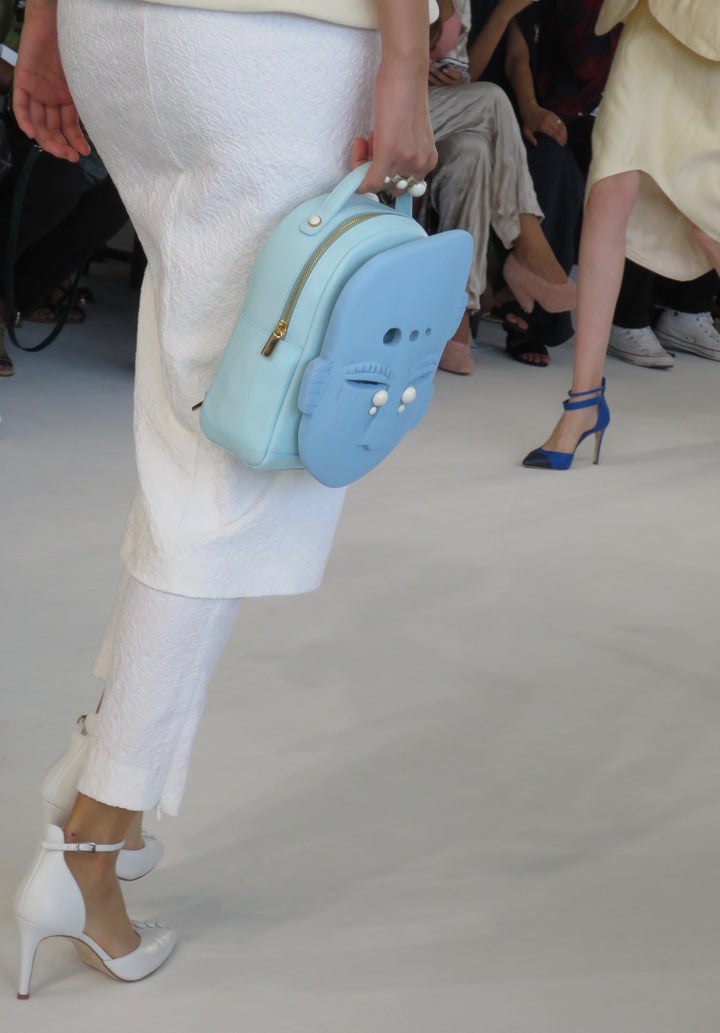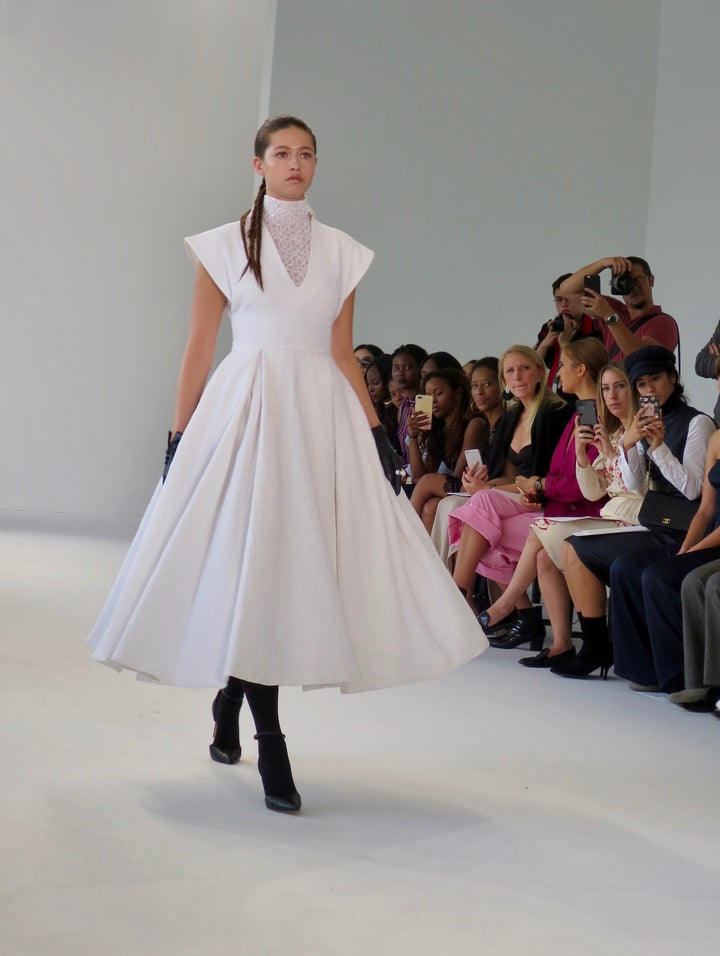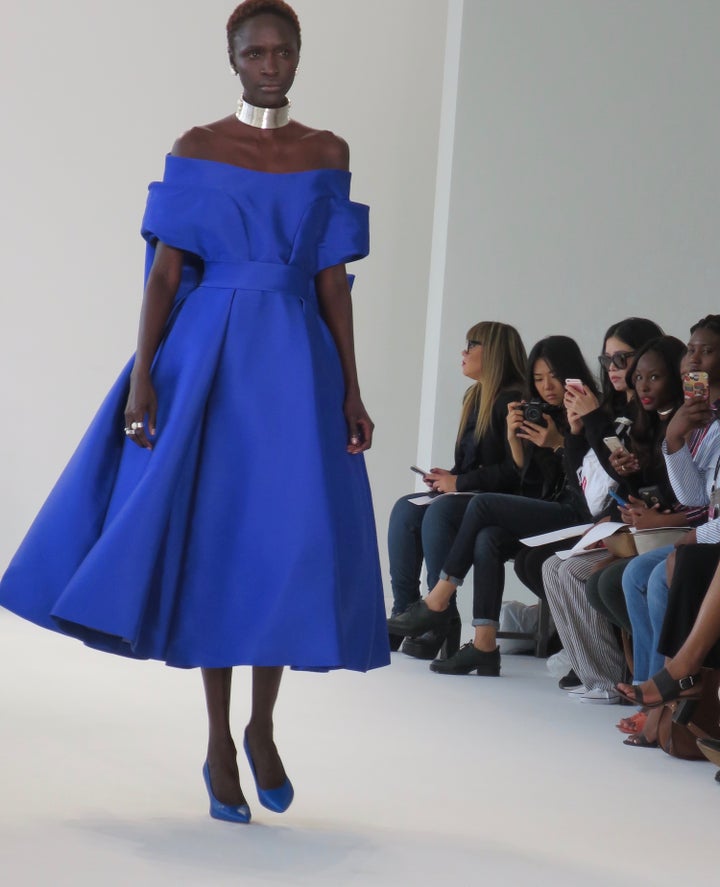 From the Denibi Collection…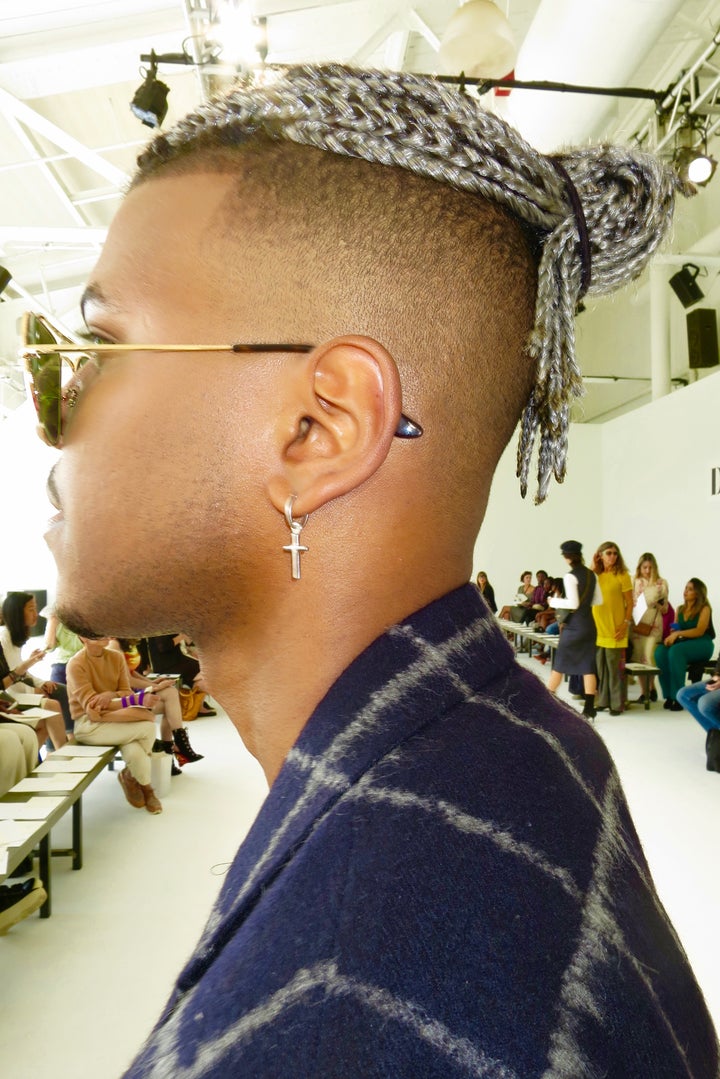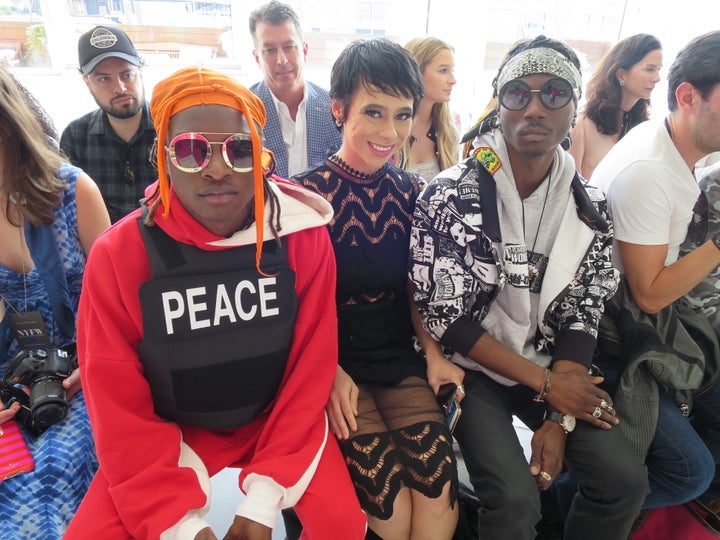 The Trendsetting Influencer Audience at Denibi
Note new hairstyles for Men
Decades ago, when I first began covering Fashion, the Designer palette was predominantly lily-white – mostly men and Anglo.
To make it in the Fashion Industry as a person of color and/or African American has always been fraught with additional challenges
Denibi is an emerging Black Designer.
His way has hopefully been made somewhat easier by those courageous creators who have come before him…
Which is one reason why – in addition to their expertise – I applaud such long-term Designers as Tracy Reese and Couture Designer BB Michaels.
They have paved the way!!!
________________________________________________________________________________________
Tracy Reese had a boutique in our WV - West Village - on the edge of the MPD, Meatpacking District and I would regularly browse though to see her optimistic, colorful designs.
This season Reese's new collection was presented at Chelsea Piers –my favorite NYFW location.
As always Reese's designs were bright, fun and so wearable…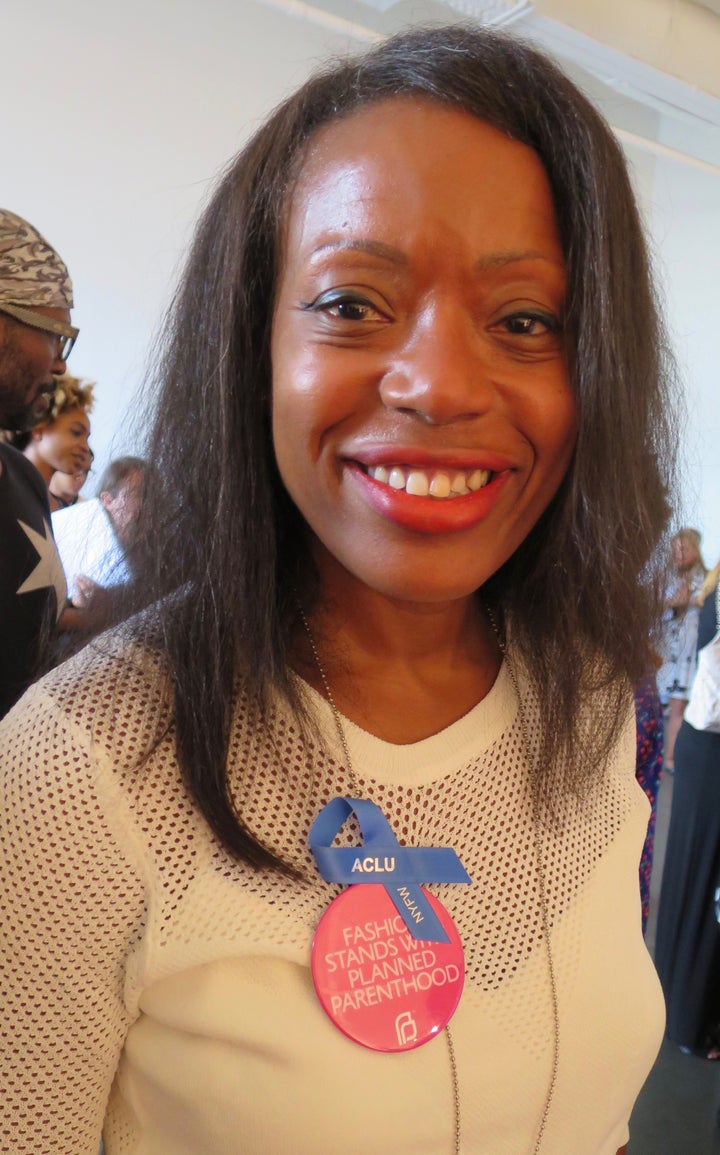 Fab Designer Tracy Reese Wearing the Blue CFDA / ACLU NYFW Blue Ribbon – signifying standing firm for all Civil Rights…as well as aPro Planned Parenthood Button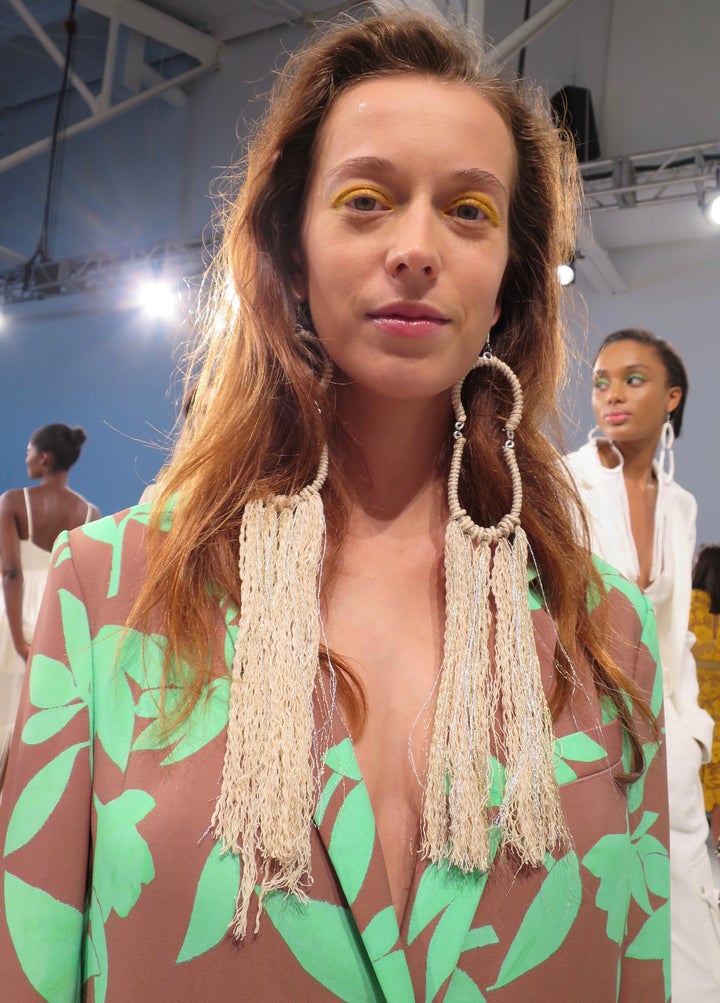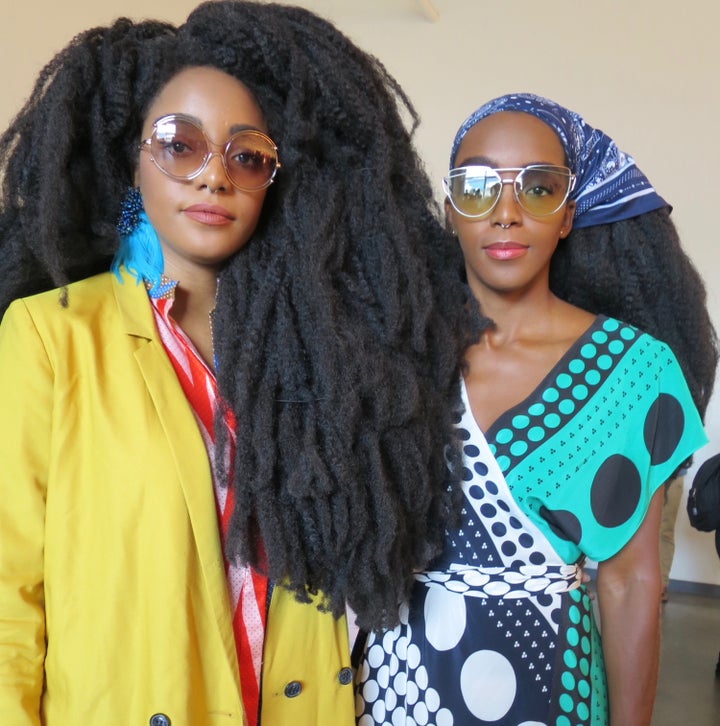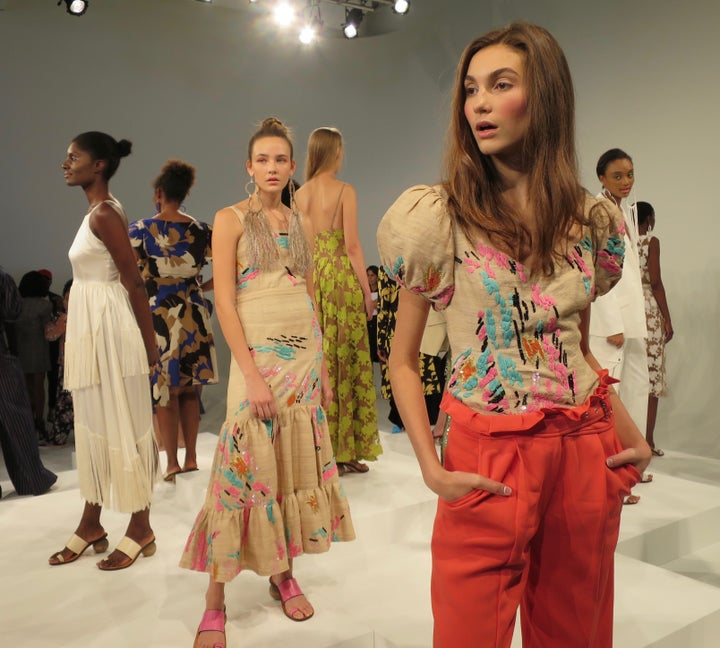 Designer Tracy Reese showcase…
____________________________________________________________________________________________
And then there was "Zang Day"!
Well that's my name for Wednesday, September 13th when the beloved, brilliant Designer, Malaysian-born Zang Toi. presented a Runway show of his beautiful new collection, opened his new Boutique at 1046 Lexington Ave on the chic UES - Upper East Side – and hosted a Fete Prive at the Pierre for his very special friends...
It is wonderful to have witnessed the development and success of Zang - from his very first show to "Zang Day".
True Designers are Artists and to watch one such as Zang take risks, change and evolve is very special !!
So Congrats to Zang Toi & here's to much more …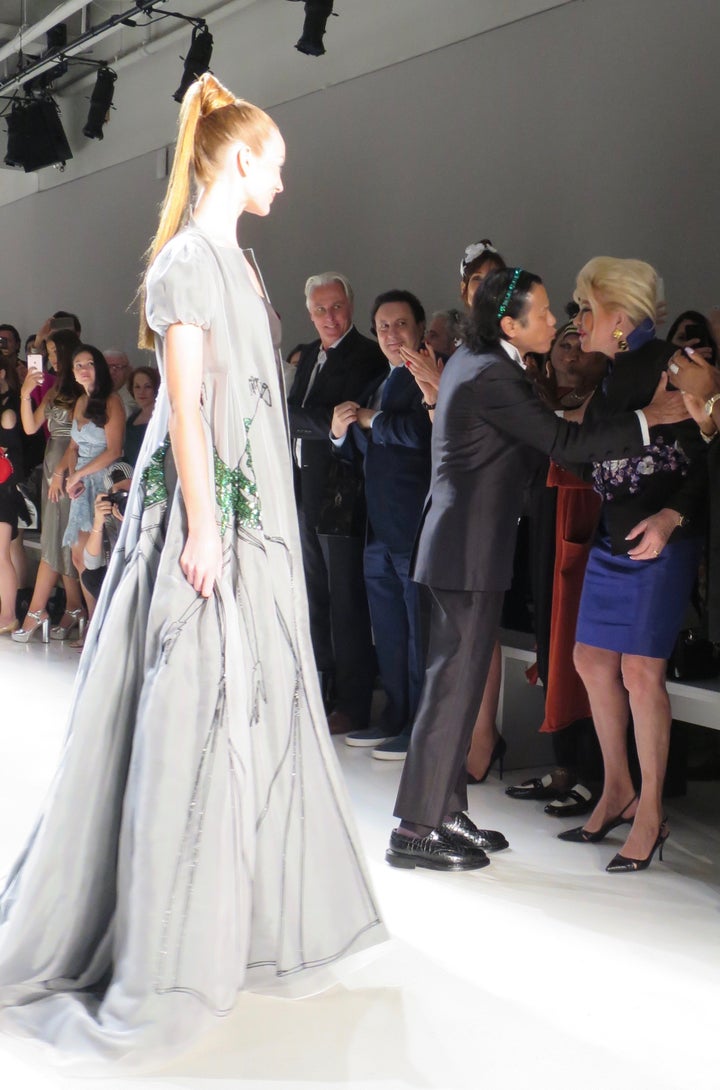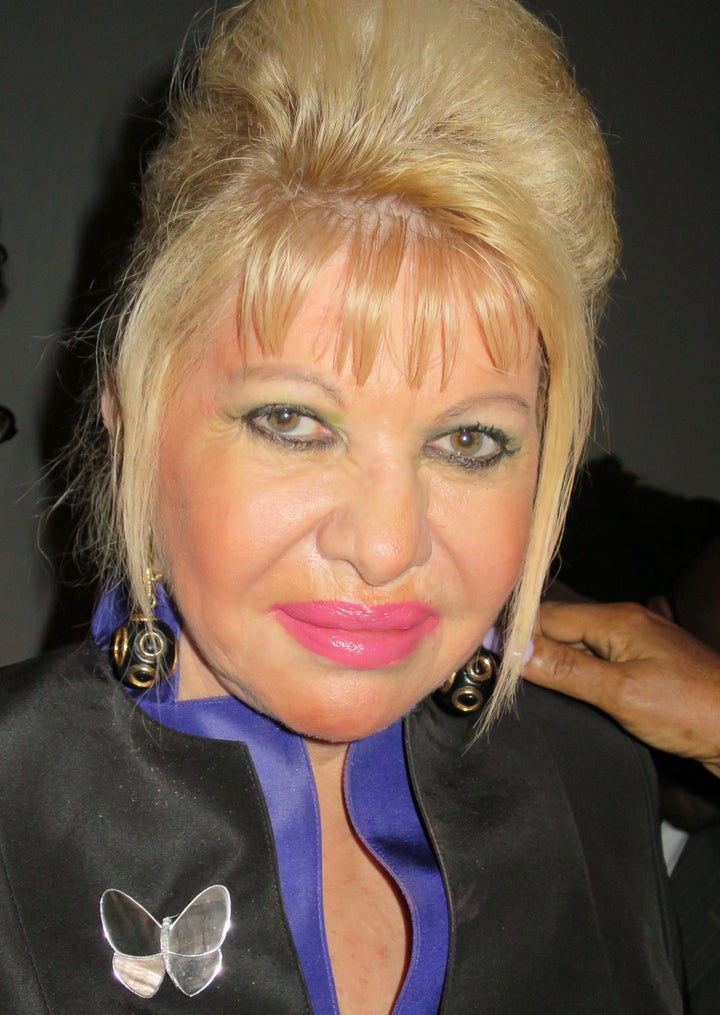 Zang Toi with Ivana Trump whose new book "Raising Trump" promises curious reading…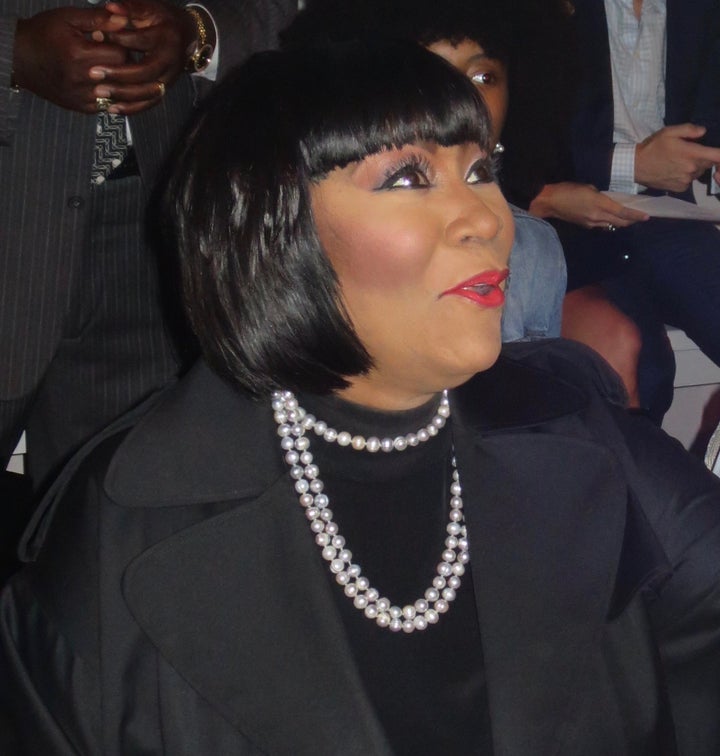 Patti LaBelle – who wore a recognizable Zang Toi ensemble when she was awarded at The Kennedy Center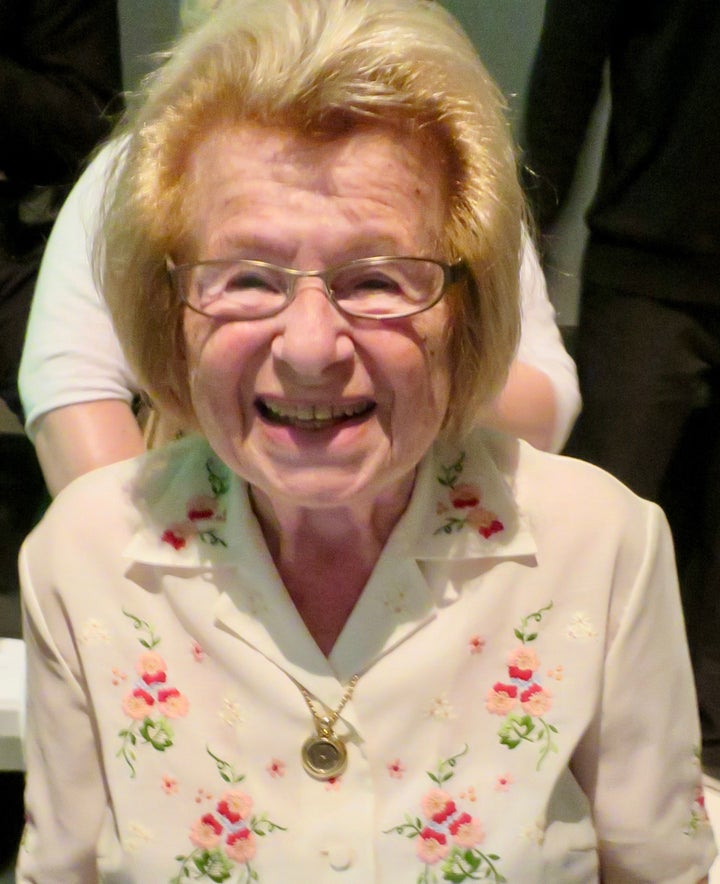 Even Dr. Ruth is a Zang Fan !
from Zang Toi's Elegant Collection, "Luxe Life on Lake Garda"
Featuring lovely juxtapositions of soft and metallic scintillating gray tones with shimmery emerald green…and handkerchief=like lifted skirts...reinvented Caftans...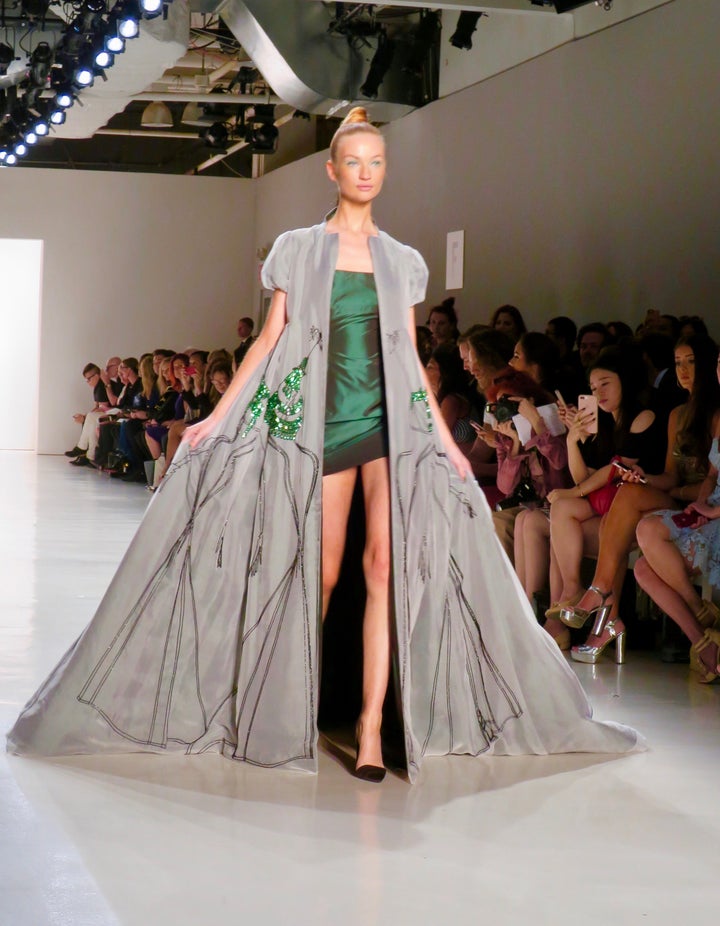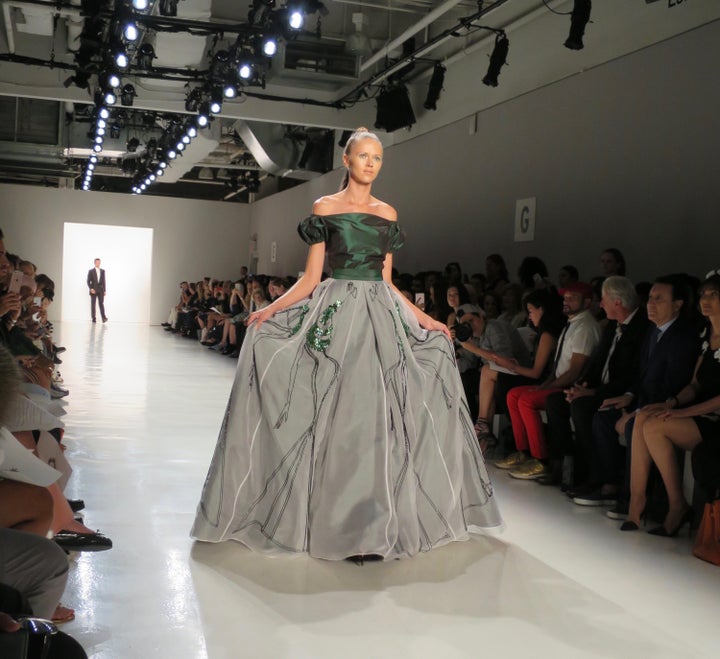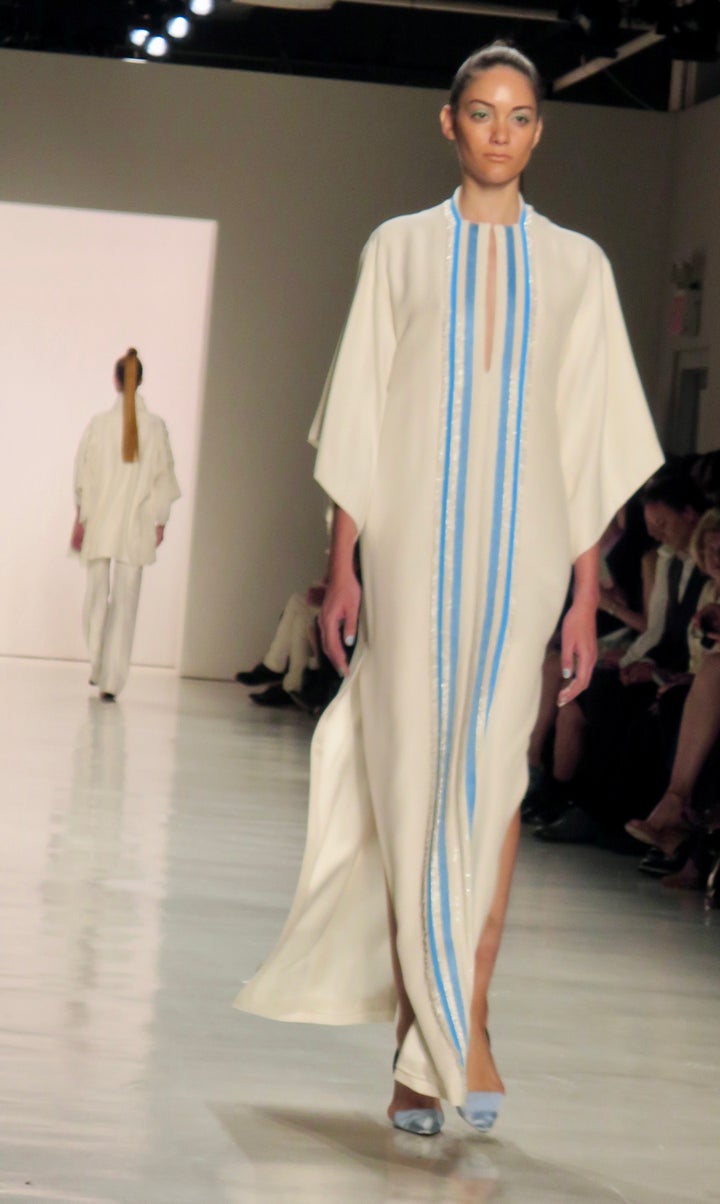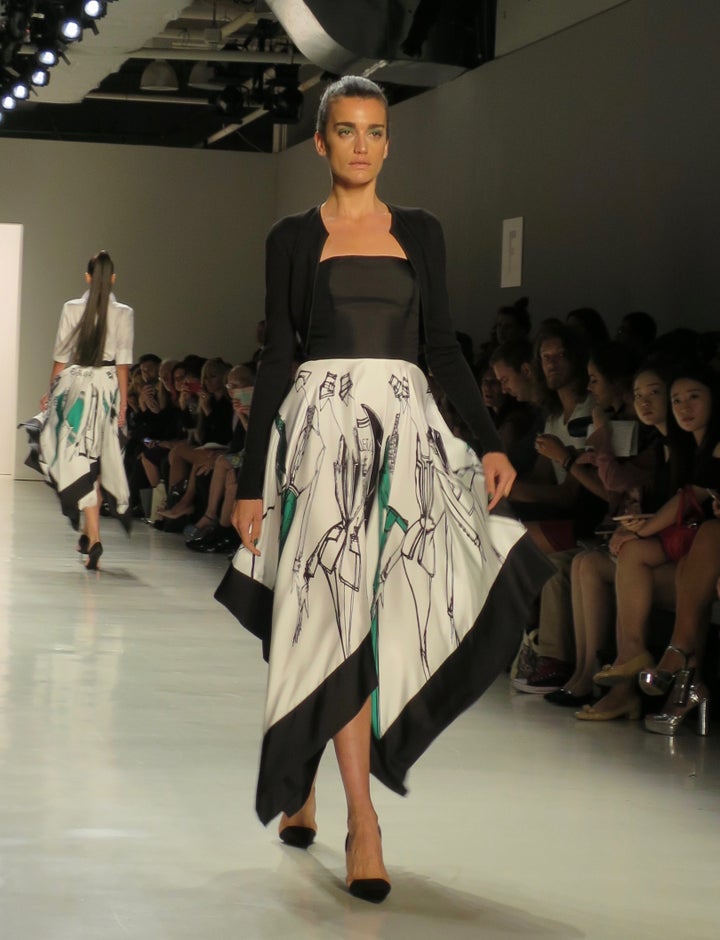 __________________________________________________________________________________________
As with Zang, I have been carefully watching the development of Designer Malan Breton's Collection …
This season his runway show was held aboard the Intrepid.
Being there was reminiscent of many fun important times in the 1980s and 90s when I was involved with the important Fischer Family (Builders of NYC, The Fischer Foundation for Alzheimer's Research…) and Zachary Fischer - who saved the great naval carrier from the scrap metal heap.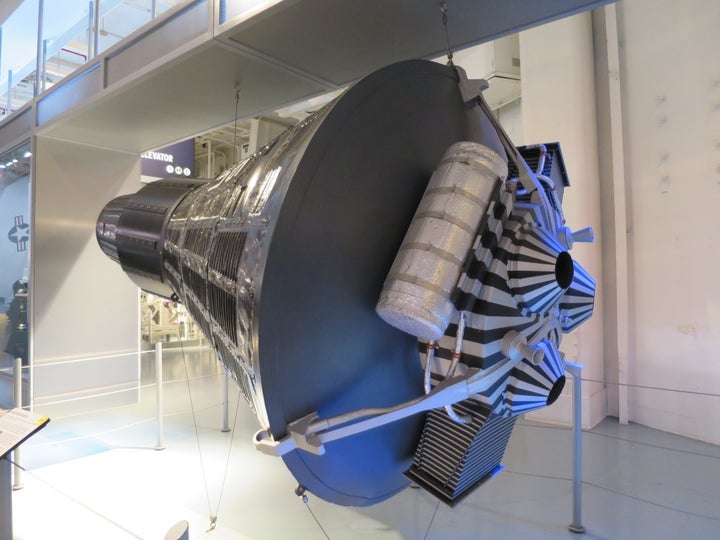 1961 Mercury Capsule Replica aboard the Intrepid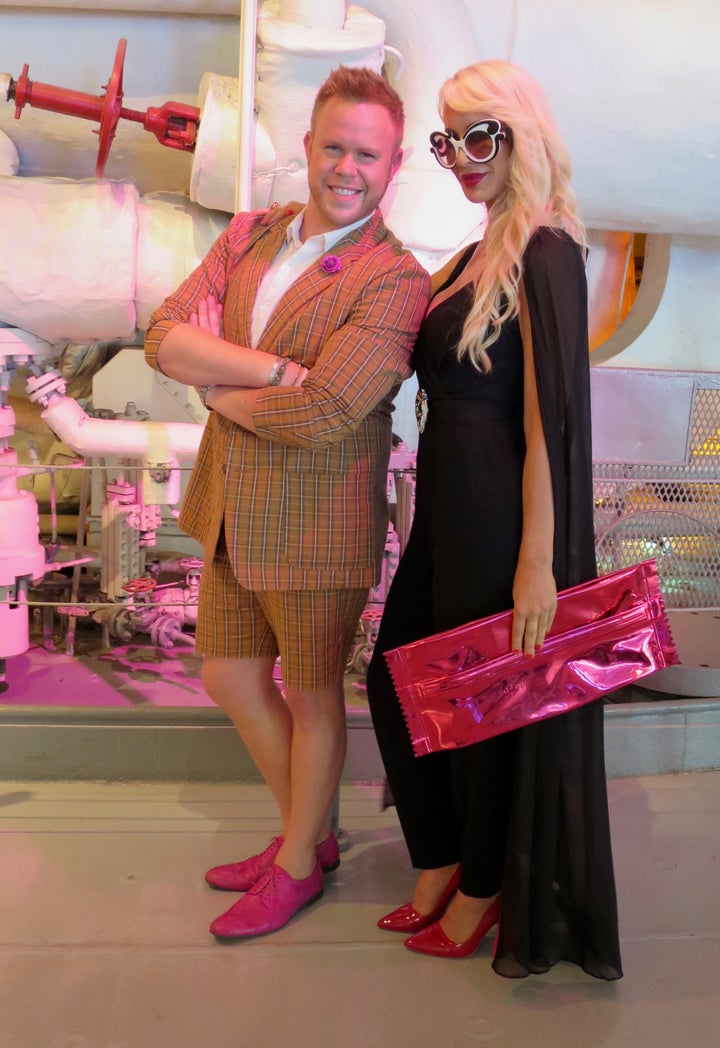 Trend-setting Fashionistas attend the Malan Breton Runway Show aboard the Intrepid
As part of Style Fashion Week, this season Taiwan-born Malan Breton presented his best collection yet, "The Lament for Icarus". His choice of fabrics – superb – and his wearable, special silhouettes, impressive…
Bretons full-skirted tie–dyed gowns were awesome…reminiscent of updated Boho-Chic and Post Moderne Men's Wear...
Presented as a multimedia pop art film, with performances by Singer Kristine W, , the ensembles feature strong detailing, silks and chiffons, embroidered silks and linen tweeds inspired by turn-of-the-century tailoring and Taiwanese construction embellished with Swarovski Crystals.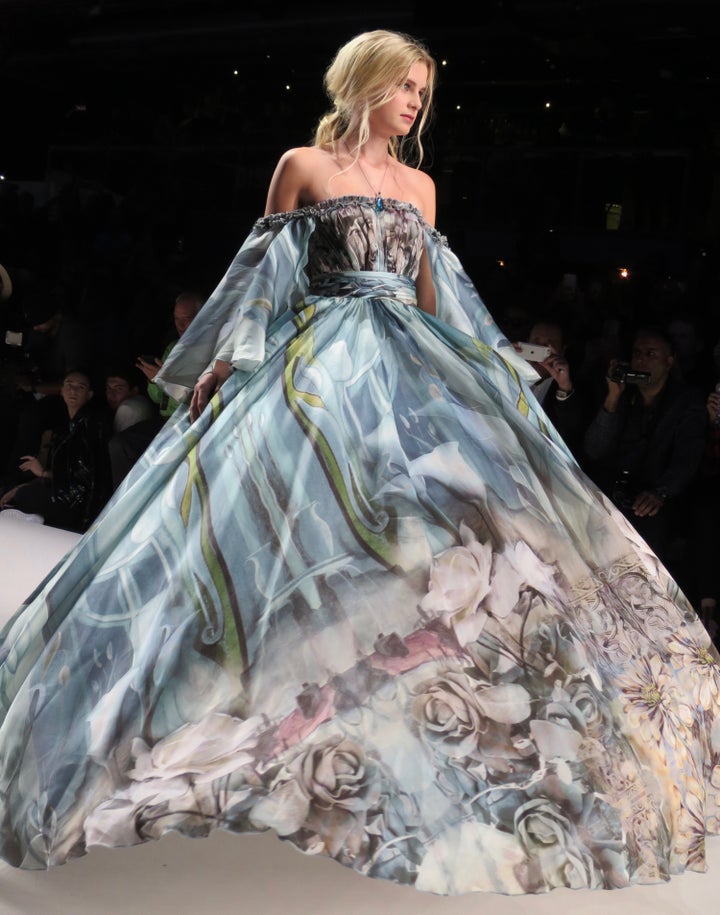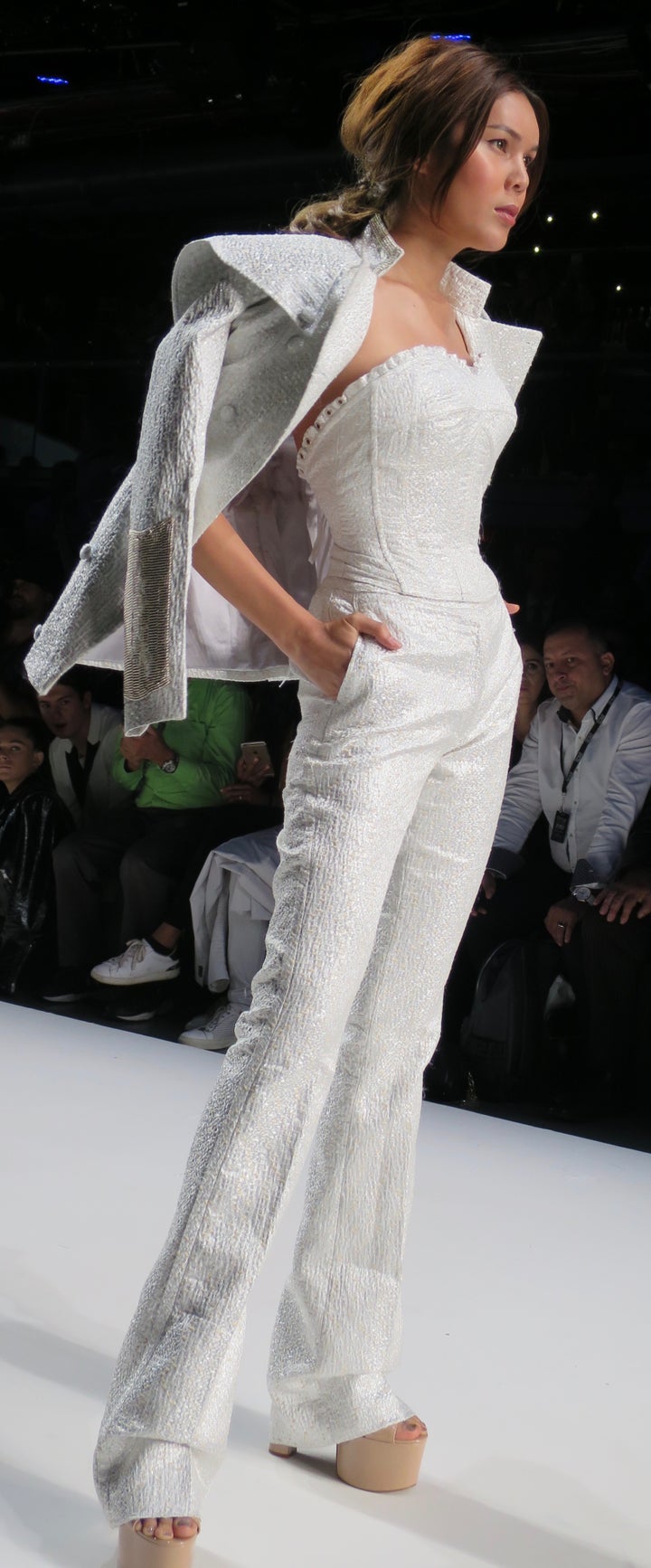 The Sizable Malan Breton Collection wonderfully styled by Montgomery Frazier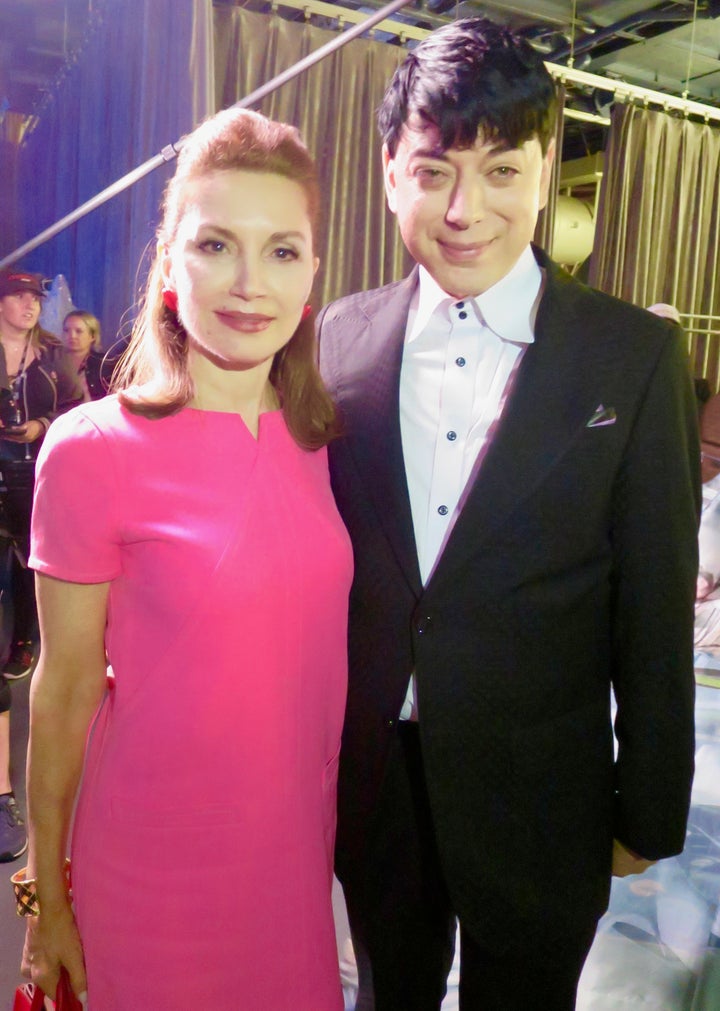 Backstage with Designer Malan Breton and Client, the Philanthropist Jean Shafiroff
_________________________________________________________________________________________
During Fashion Week I stopped by the Marimekko Boutique in the Flatiron District on Madison Square Park to meet their Designer Mika Pirainen. The Finnish brand whose headquarters are located in Helsinki is celebrating its 100th Anniversary.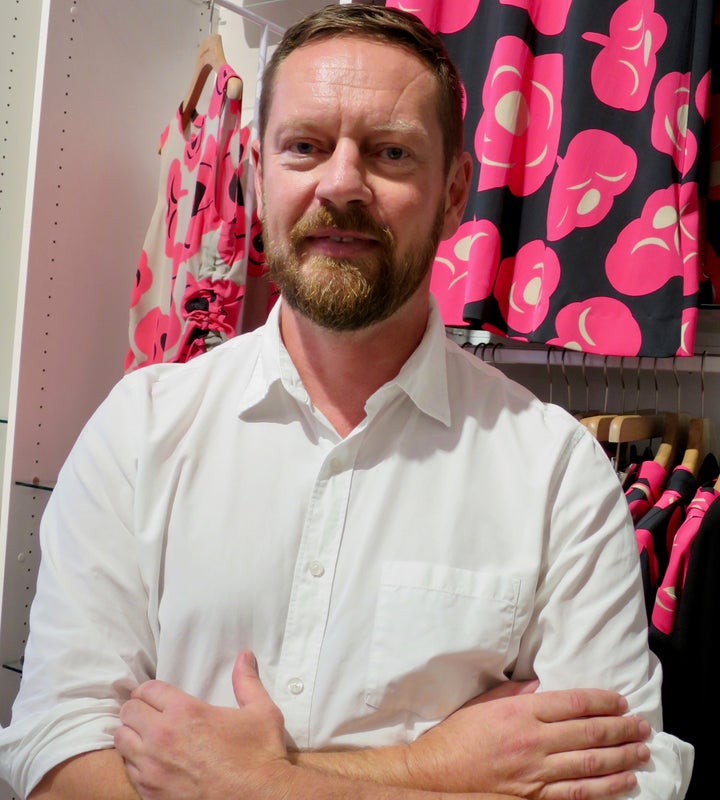 Marimekko Designer Mika Pirainen
Celebrated for its bold colorful patterned textiles, for both home and fashion, Marimekko's influence is apparent throughout the Design industry.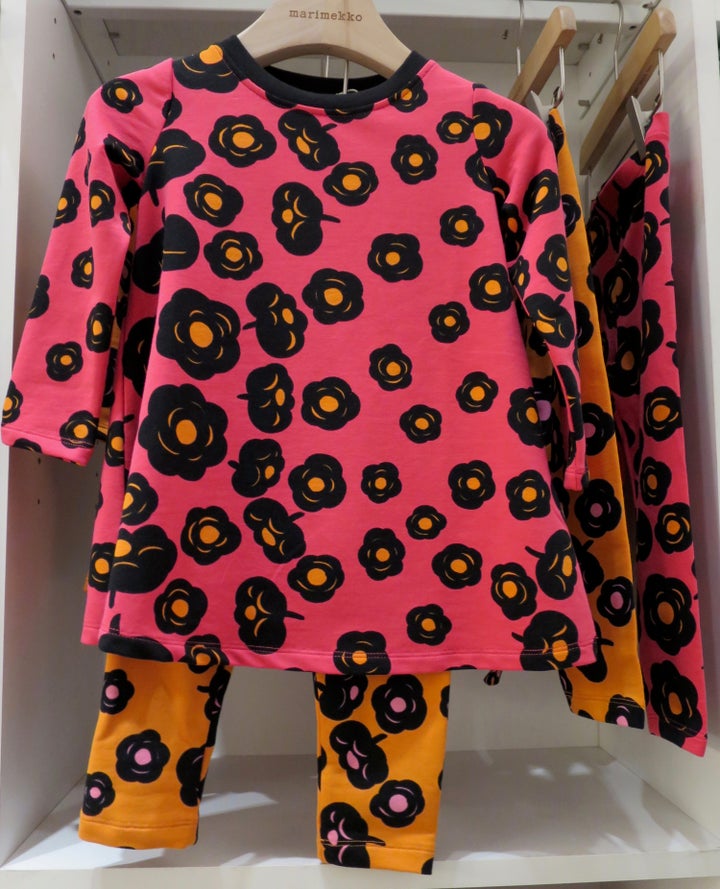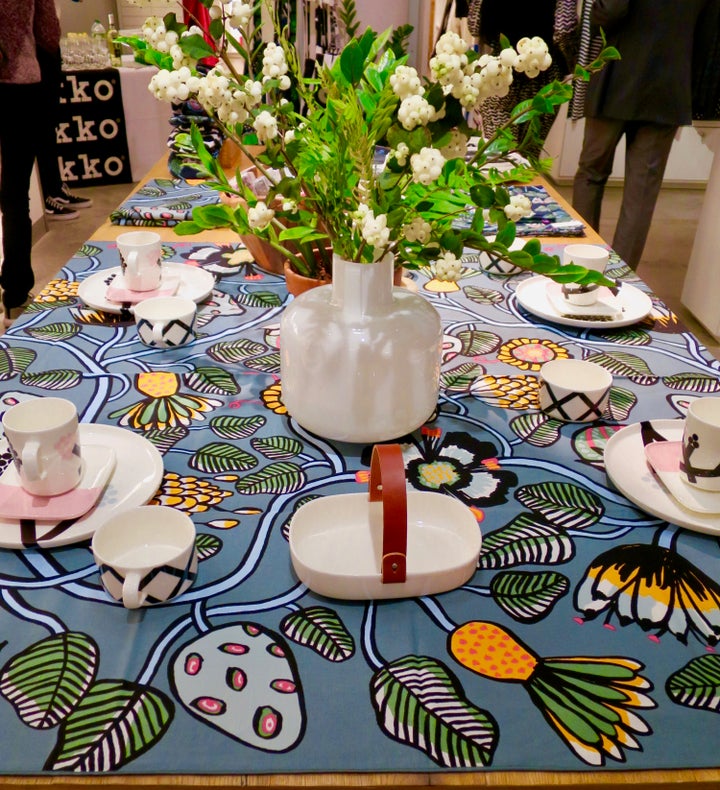 Select Marimekko Fashion Designs have become iconic - from those worn by Jackie O through the Dress worn by Georgia O Keefe (seen below). Happily Marimekko is embarking on reissuing these favorites...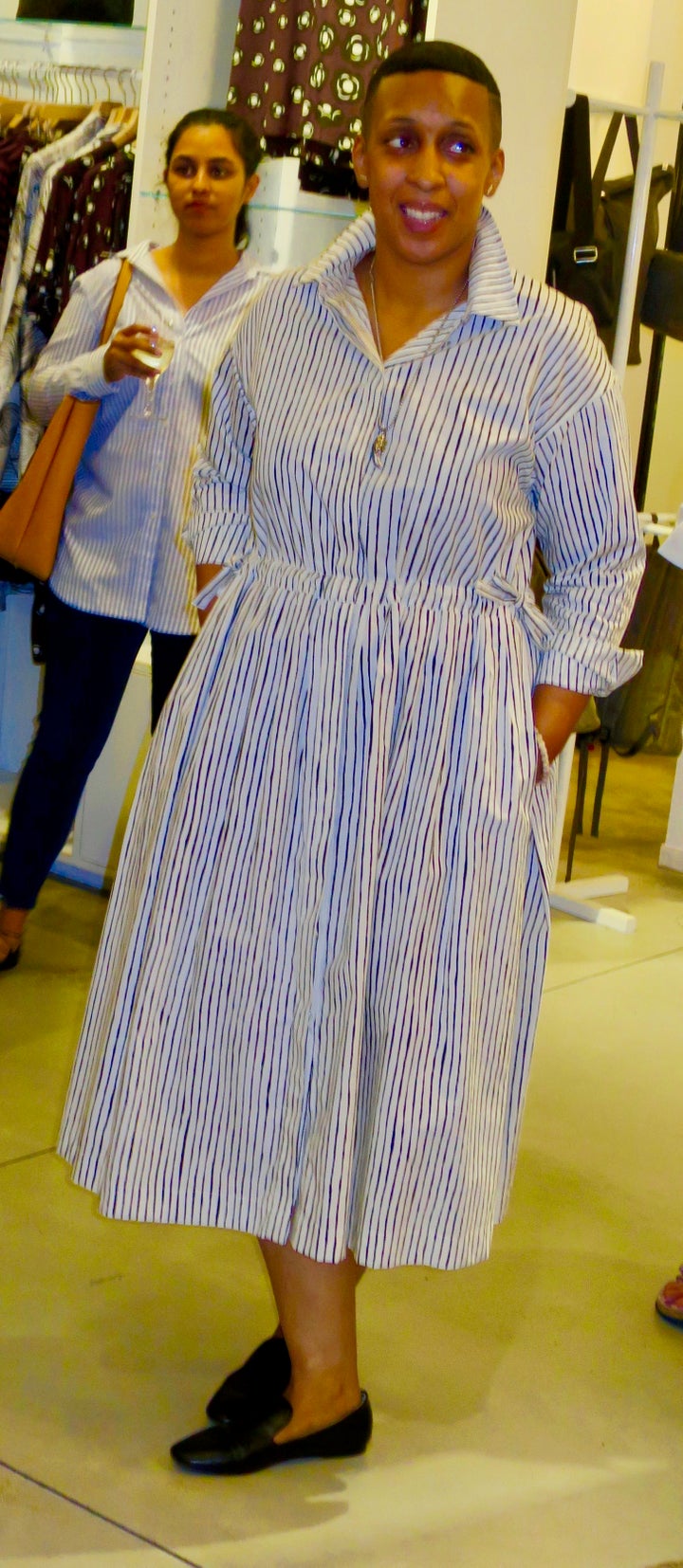 _______________________________________________________________________________________
No Fashion Week would be complete without the Season Opening of MFIT – The Museum at The Fashion Institute of Technology… This autumn introducing the exhibition "Extreme Fashion"...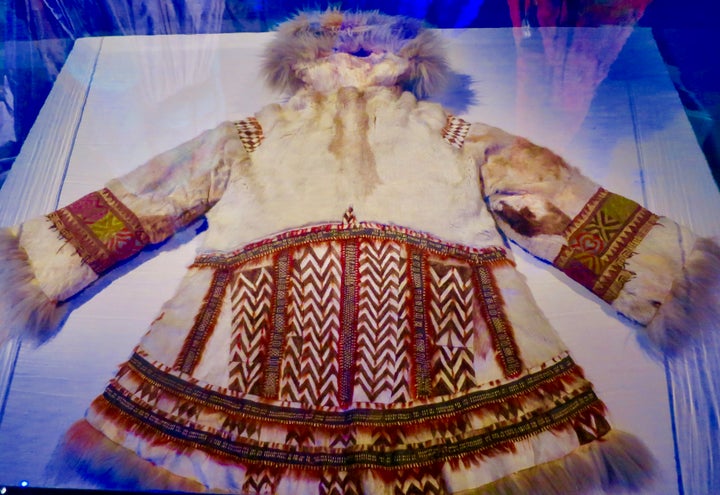 1900 Siberian Funerary Coat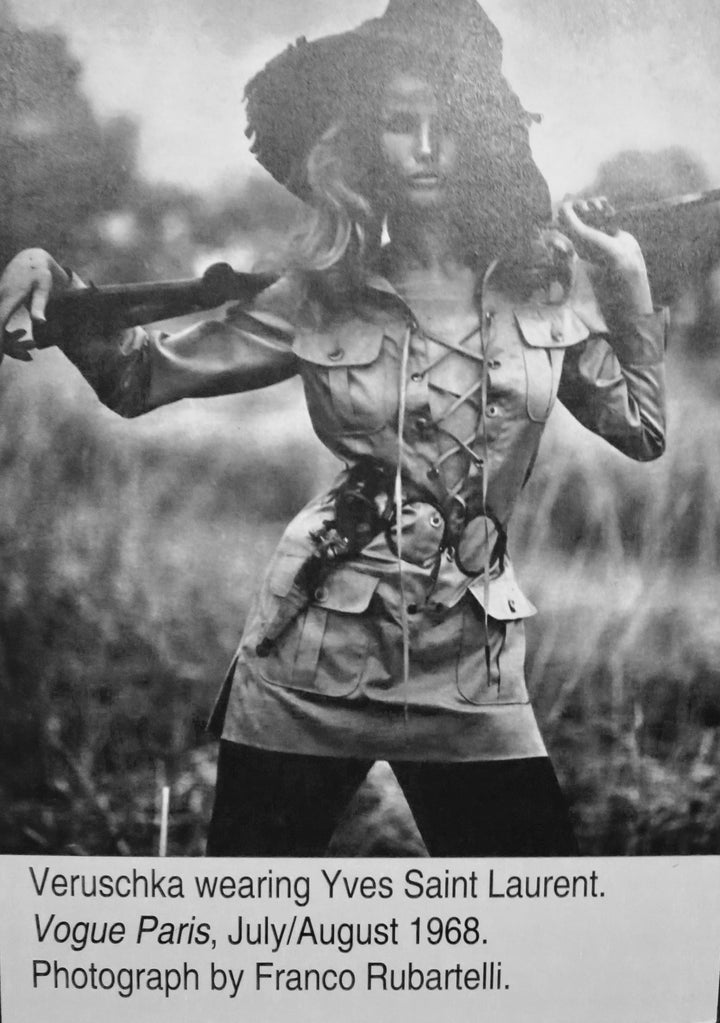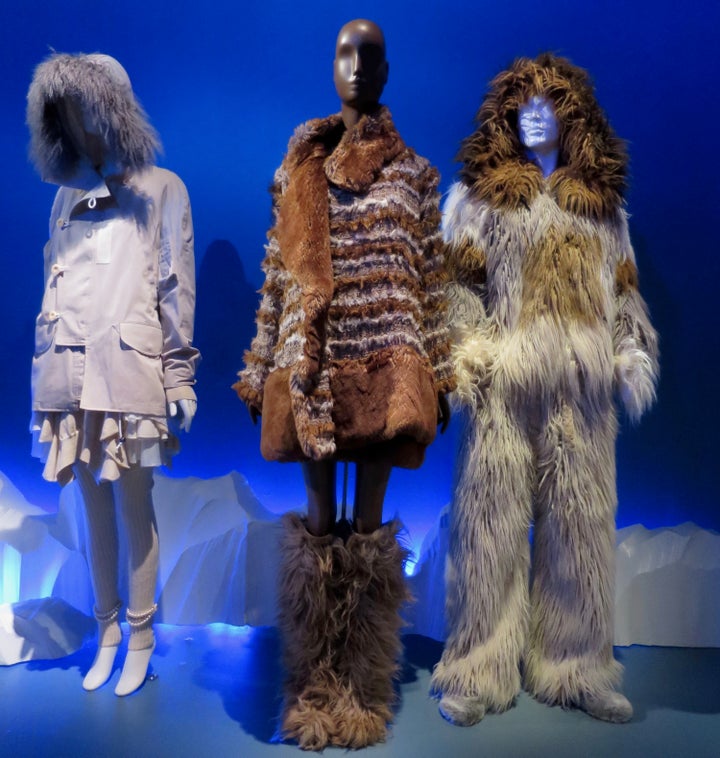 Ensembles by Karl Lagerfeld for Chanel, Paris, Sacai, Tokyo, and Issey Miyake, Tokyo
Attending these Openings always promises to be educational and fun. Attendees love to dress up for the occasion…
Images from Opening Night at The Museum at Fashion Institute of Technology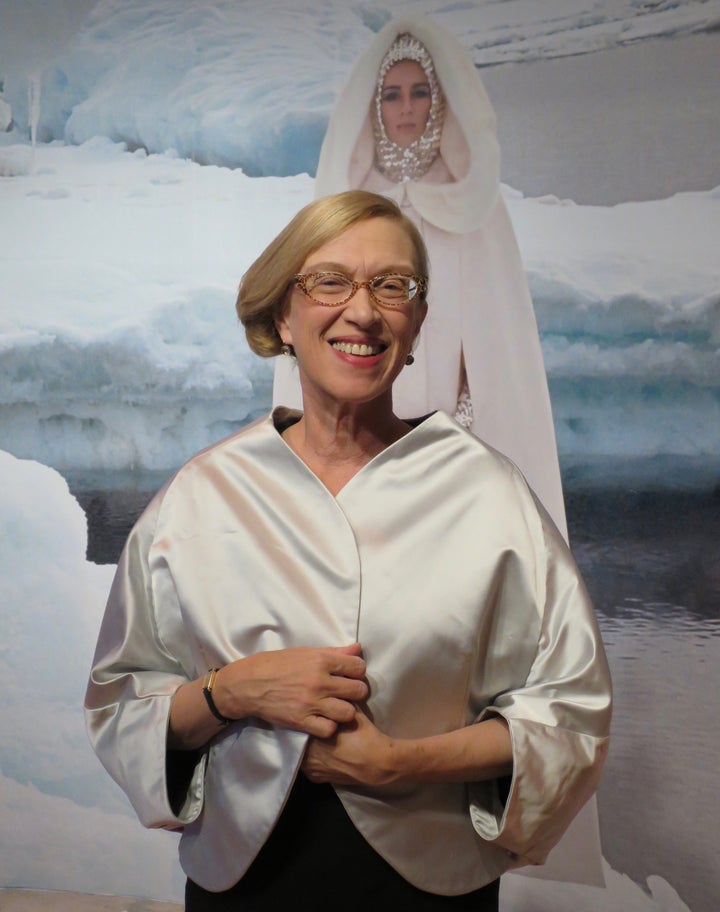 MFIT's Fashion Historian and Curator-in Chief Valerie Steele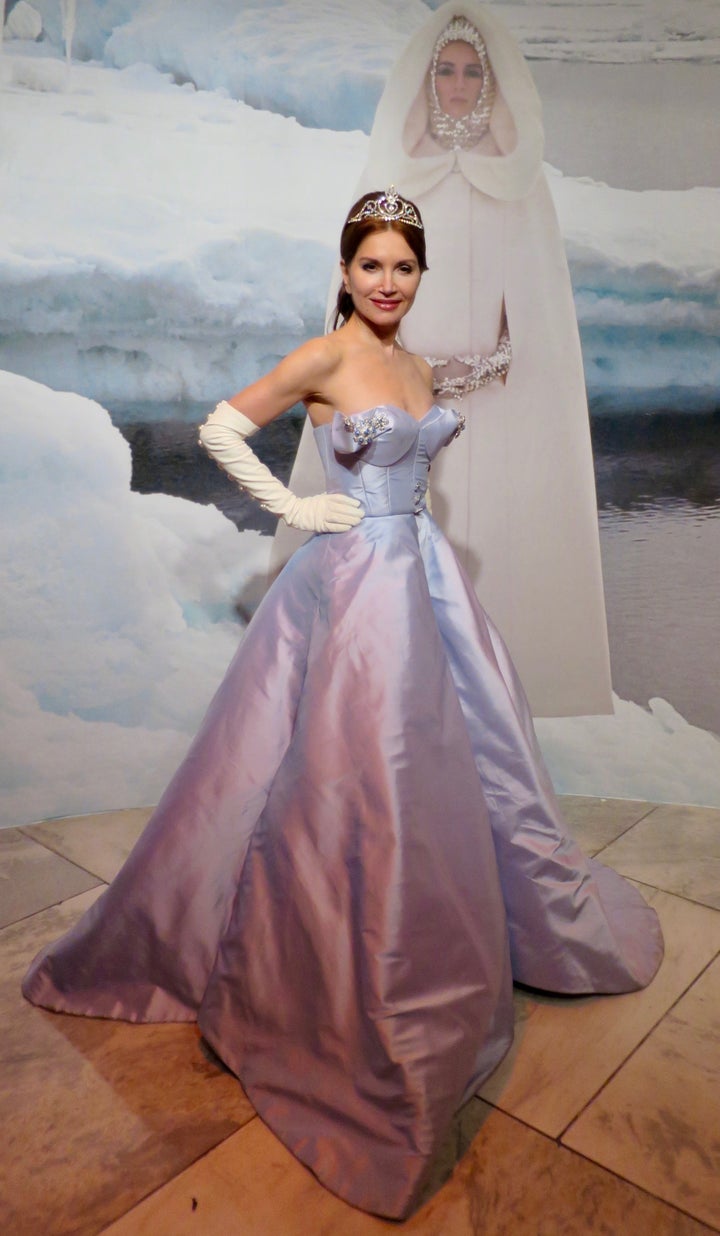 Philanthropist Jean Shafiroff in an Ice Princess Gown by Victor de Souza.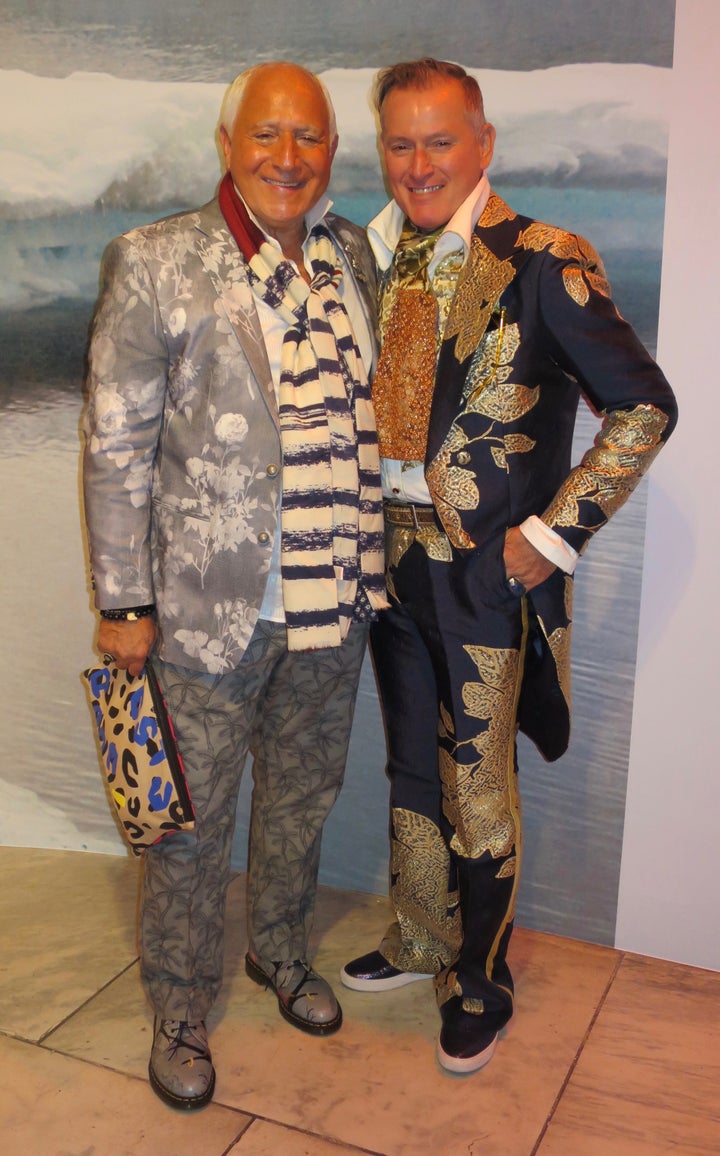 Ben and Stylist Montgomery Frazier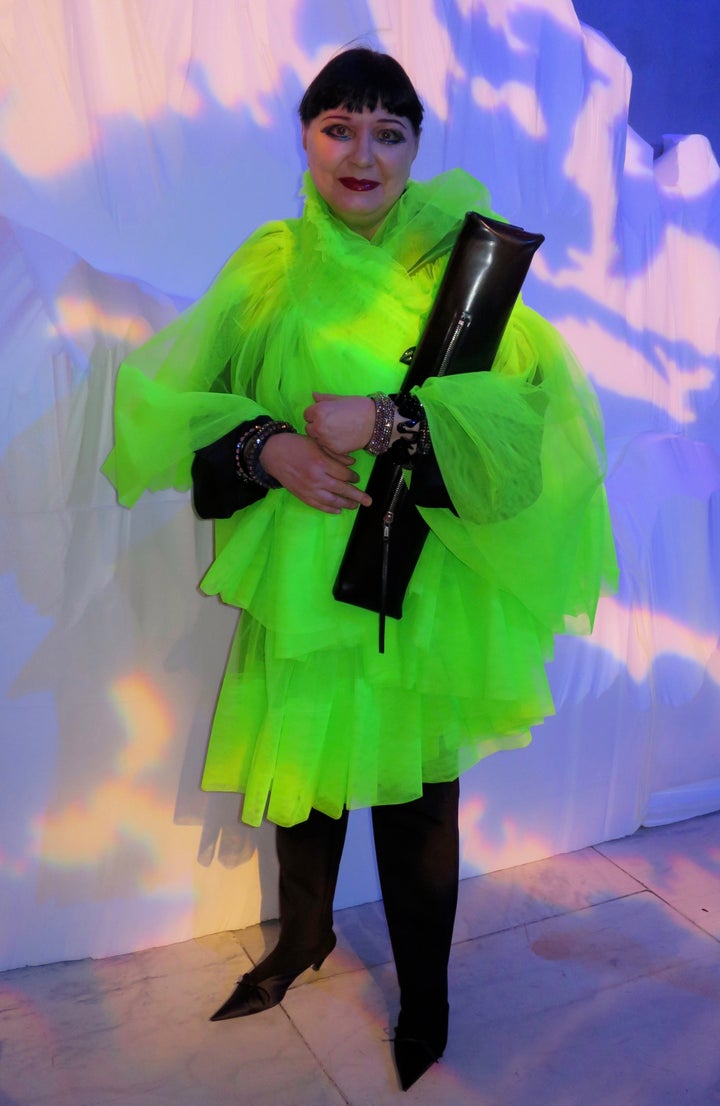 While on the sensitive subject of Race and Fashion it is important to acknowledge the groundbreaking Fashion Exhibition recently mounted by MFIT, "Black Fashion Designers" .
The Presentation paid tribute to such early groundbreaking Designers of color as
Stephen Burrows, Patrick Kelly and Will Smith
_________________________________________________________________________________________
I always enjoy GBK – the gifting salon– known for showcasing new and unusual products – as well as working with the Emmys and NYC's Food & Wine event…
Founded in 2000 by Gavin Keilly, the company Founder and CEO, GBK consists of five divisions: GBK Celebrity Gifting, GBK Event Production, GBK Weddings, GBK Charitable Consulting and GBK Marketing/Public Relations. Though separate, each entity is interconnected allowing clients/brands a full range of marketing services and benefits.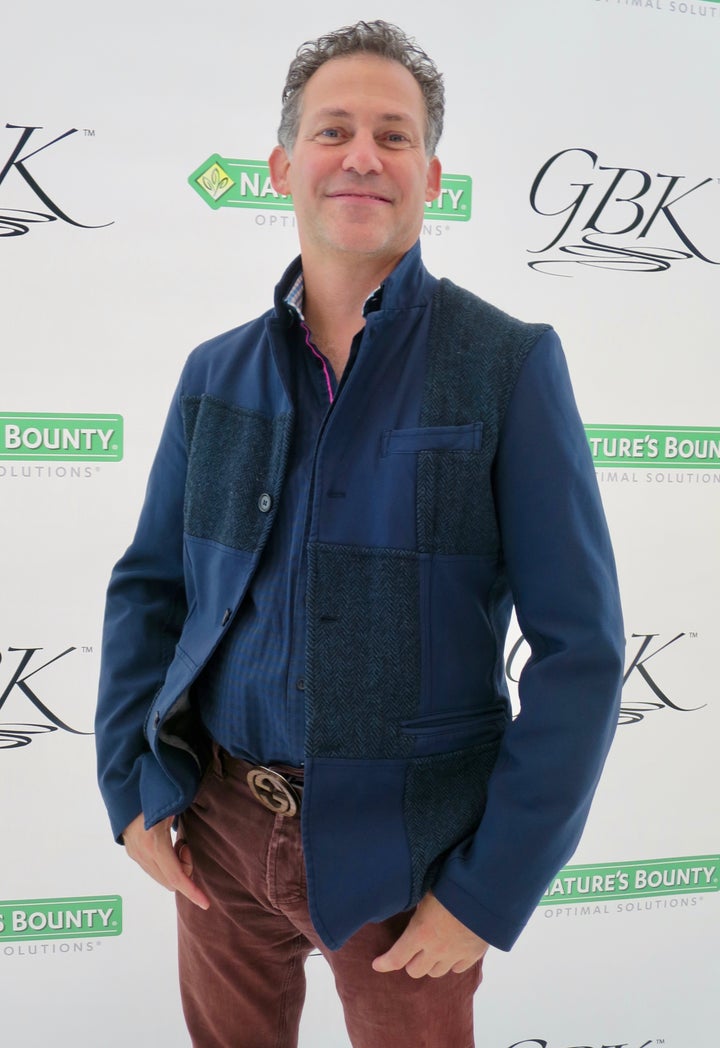 Gavin Keilly at NYFW GBK Gifting Salon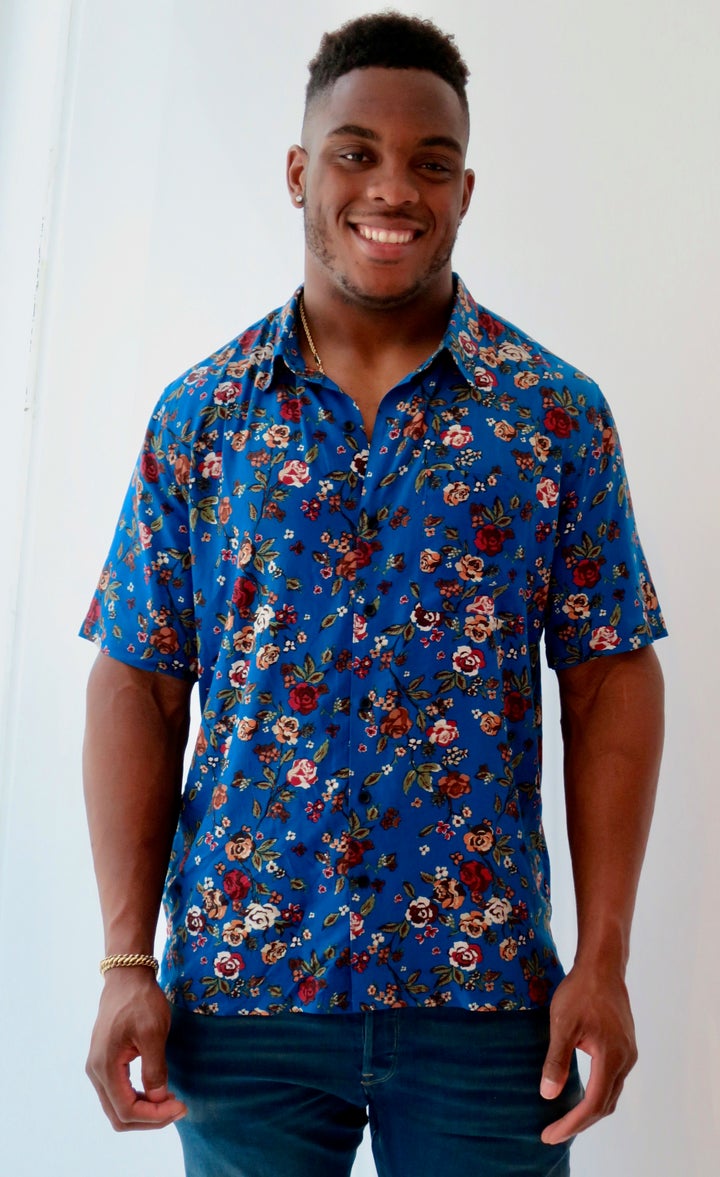 NY Giants Linebacker Devon Kennard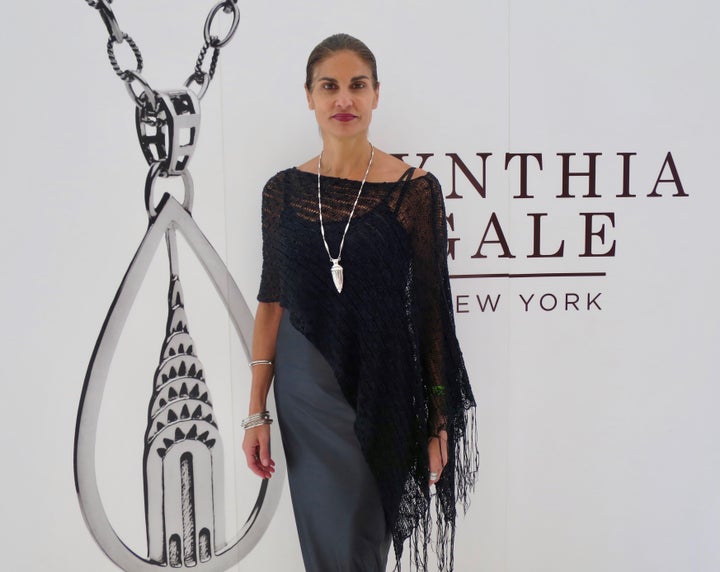 I first met Jewelry Designer Cynthia Gale at GBK many seasons ago...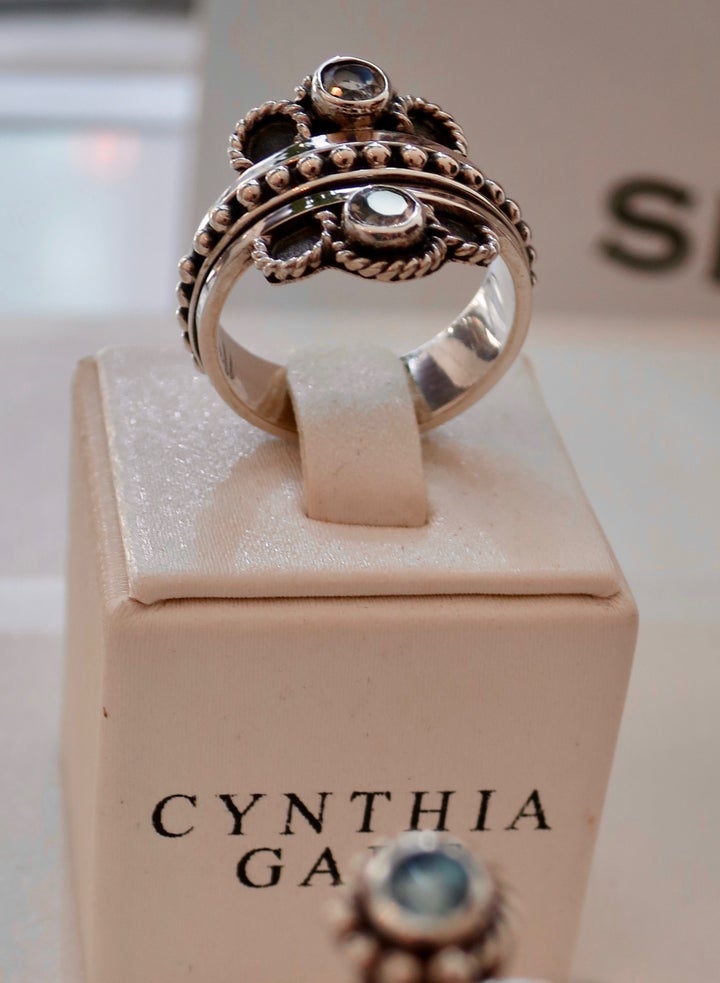 This season Gale introduced her spinning Tibetan Meditation Rings...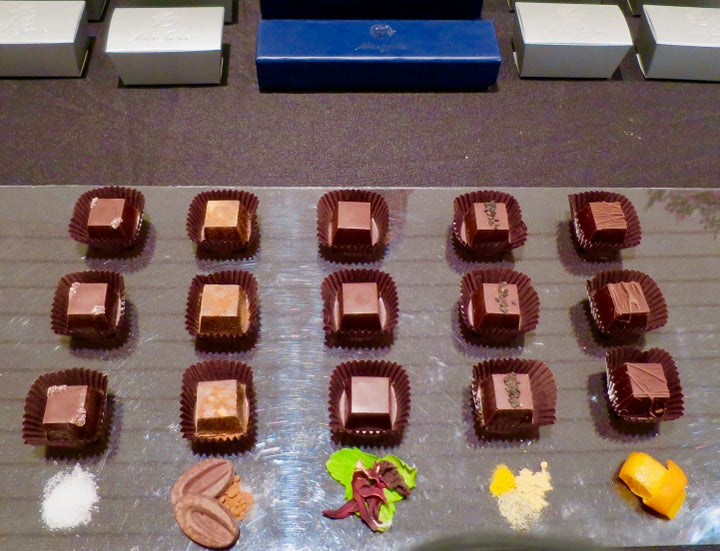 Adored the delicious chocolates by MileneJardine - developed in LIC - Long Island City's Culinary Incubator Lab...they are seasoned with lovely herbs...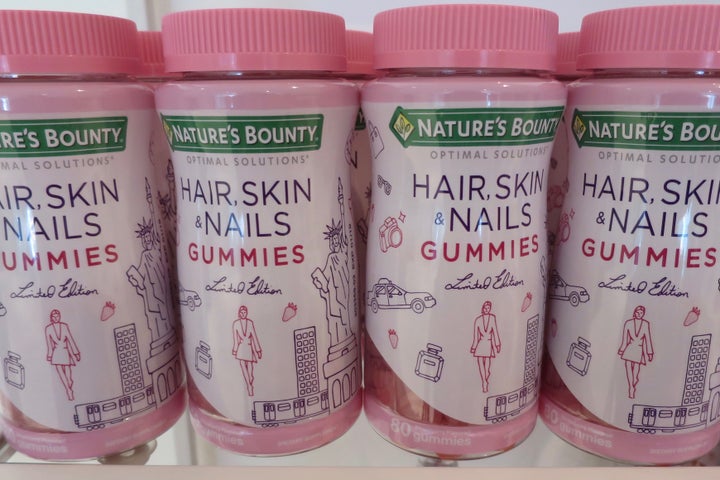 Ever-interesting is the Baby Boomer influence on products...
At GBK, Nature's Bounty's new, appealing Gummy Supplements that contain Bioten for the Hair as well as Skin and Nail Enhancing Ingredients...
We think you might enjoy these very special ones...
1. SATURDAY October 14th, 7pm
The Jazz Foundation of America's A NIGHT of SOUL
With Gladys Knight, Rosie Perez, Danny Glover…
www.jazzfoundation.org/Loft2017
2. WEDNESDAY November 8th, Noon
Voss Foundation's 8th Annual Women Helping Women New York Luncheon
www.vossfoundation.org/category/women_helping_women/
The Pathway to Paris Concert for Climate Action
With Patti Smith, Joan Baez…
____________________________________________________________________________________
All Photographs © Jill Lynne 2017
Related
Popular in the Community