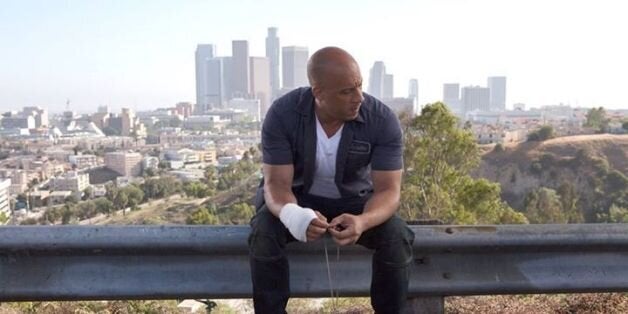 The cast and crew of "Fast & Furious 7," aka Your "Fast & Furious" Family, left a note on the film's Facebook page acknowledging both the end of the franchise's production and the tremendous loss left in the wake of Paul Walker's death.
"There was a time when we didn't know how we could go on, or even if we should. But we listened to you, and you inspired us not only to keep going but to try and make the best FAST & FURIOUS movie yet," the note reads.
The Facebook post goes on to cite star Vin Diesel as the glue that held the cast together following the car accident that killed Walker last year. Also mentioned in the letter are co-stars Jordana Brewster, Michelle Rodriguez, Dwayne Johnson, Tyrese Gibson and Chris "Ludacris" Bridges.
"Our family is big and strong but it won't ever quite be whole again without Paul," the entry continued.
"Fast & Furious 7" is due out in theaters on April 3, 2015, the same weekend that "Captain America: The Winter Soldier" was released during this year. That film grossed $95 million in its debut frame, which should put into perspective the type of opening Universal is expecting from the final chapter in this lucrative series. Read the full letter from Team "Fast & Furious" below.
Popular in the Community