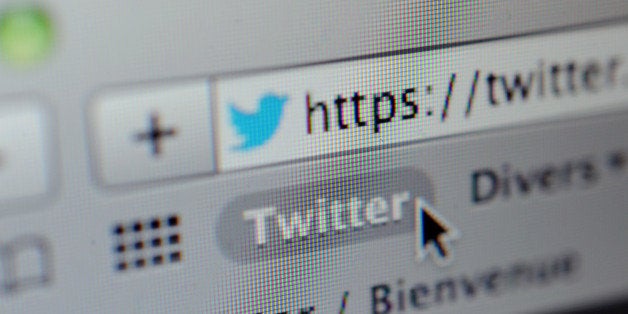 Another list, another moment of "unintended racism."
The article gives a little insight on the selection process:

We did not choose women based on number of followers or those listed as the "most powerful" by other business publications. We made our selections without regard to big brand affiliation or title. Instead, we looked for women who were thought leaders and pioneers, and who continually advance groundbreaking ideas and provide surprising insights that can change perspectives.

While the lack of color on this list may not have been an intentional one by the writer, she likely pulled from those she follows and those in her circle. Yet, it shows a clear need for influential writers who make strong claims about who is the smartest, best, or most innovative, to open up and look beyond their immediate circles.
This tweet from @Luvvie was one of the many that got the conversation about smart black women on twitter started this morning.
I just saw @FastCompany's list of "25 Smart women on Twitter" and it's so white that I had to decrease my MacBook's screen light. (-_-)

— Awesomely Luvvie (@Luvvie) August 27, 2013
If you make a list of 25 Smart White Women on Twitter, I'd know what to expect. You make a list of "Smart Women" and all are white? Oh.

— Awesomely Luvvie (@Luvvie) August 27, 2013
But here's the thing. When we create lists and whatnots, we think of those in our circle. @annmcharles' circle must just be REALLY white.

— Awesomely Luvvie (@Luvvie) August 27, 2013
So I appeal to @annmcharles to expand her circle. Girl, follow some people who don't look like you and then next time you can do better.

— Awesomely Luvvie (@Luvvie) August 27, 2013
Though, Ann Charles has not tweeted a response yet, she's definitely listening. Since the conversation started, she's started following users like Luvvie, Joy Ann-Reid and others. And, there's already a response from Fast Company.

Who else should have been included? Tell us in the comments below.
There's so many fabulous and intelligent women to choose from, but we decided to highlight just 25 of the smart black women that come to mind that you should be following.
25 of The Smartest Black Women On Twitter

There was some appropriate criticism about who was missing ("Spoiler alert: not one Black woman," one Twitter user sharply, correctly noted). And we followed closely as the whole thing morphed into hashtags, including #SmartBlackWomenOfTwitter and #SmartLatinaWomenOfTwitter. You'll find a treasure trove of big thinkers and innovators to follow there. We consider ourselves lucky to have an engaged audience who calls it like they see it (or don't see it in this case).

We're big believers in the idea that the future of business looks a lot less like Steve Ballmer and a lot more like Kelvin Doe, Yvonne Greenstreet, and Reshma Saujani. That idea is reflected in our annual lists, including Most Innovative Companies and Most Creative People. We squandered the opportunity to do the same with our initial Twitter list.

They go on to list more diverse names including Soledad O'Brien and Danyel Smith and leave their comments section open to further suggestions.
Popular in the Community