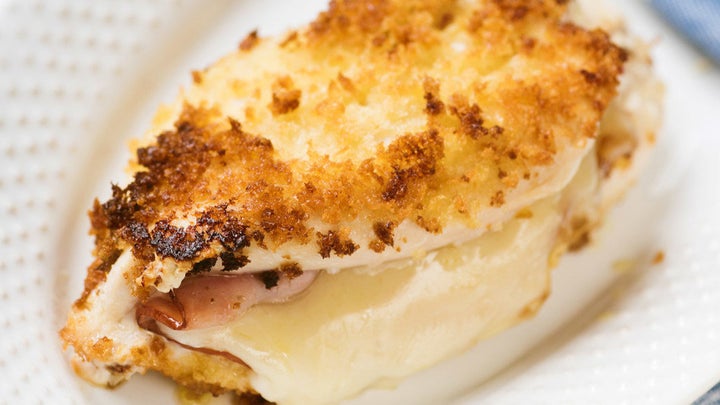 A Blue-Ribbon Meal in Record Time
Most throwback dishes ― think tuna noodle casserole, meatloaf ― can take at least an hour to make, but not chicken cordon bleu. The 25-minute ham-and-cheese-stuffed chicken dish is surprisingly uncomplicated, with an indulgent taste that belies its fast cooking time. This recipe, from Addie Gundry's new Everyday Dinner Ideas, breaks it into three steps. First, you top chicken cutlets with a slice each of deli ham and provolone cheese, fold them in half and secure with toothpicks. Next, you dredge the chicken cutlets in flour and brown them in a skillet. Finally, you simmer chicken broth, white wine, lemon juice and mustard for a two-minute pan sauce to pour over the chicken.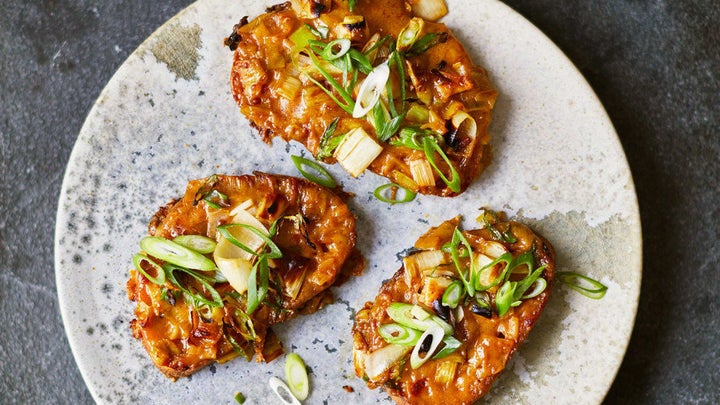 The Dinner-Worthy Sandwich
Welsh rarebit is reminiscent of grilled cheese, but two of its features elevate it beyond the familiar classic: It's served open-faced and is topped with a cheese sauce instead of simply sliced or grated cheese ― so it has deeper and richer flavor. Best of all, it's an incredibly warming meal that comes together in a flash; all it needs is a side salad and you're set. This recipe, from Melt It, by Becks Wilkinson, starts with a sauce made from sautéed leeks, flour, mustard powder, paprika and Guinness, or another stout. You add grated cheddar, Worcestershire sauce and then spoon it over slices of buttered sourdough and broil for three minutes, until golden.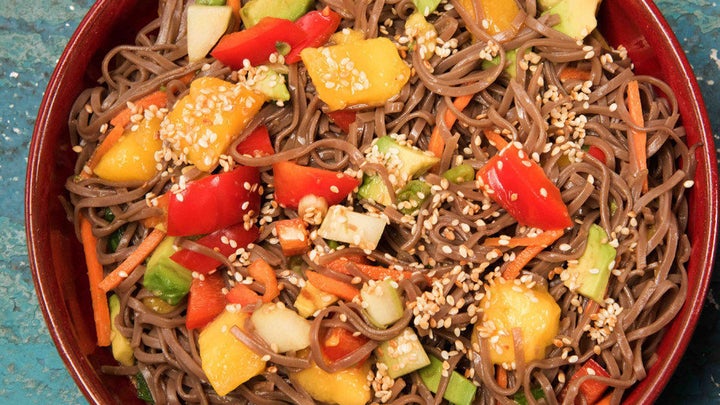 A Noodle Dish You Won't Tire Of
Rip and Jane Esselstyn, authors of The Engine 2 Cookbook, say this colorful soba bowl is so good that if they were stuck on an island and could only have one dish for the rest of their life, this might be it. Aside from being a seriously delicious way to eat your veggies, it's also superquick to make. The only cooking involved is boiling the buckwheat noodles. The rest of the dish is completely raw, including pieces of cucumber, red bell pepper, mango, green onions, carrots and avocado. A sweet and savory maple-ginger dressing pulls everything together.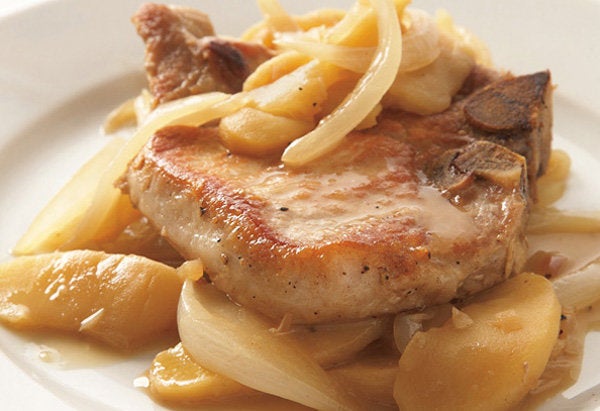 Tender, Juicy Chops with Their Go-To Go-Withs
Tart apples, sweet onions and juicy pork chops come together brilliantly in this one-skillet winner. It's easy to make: Just brown the chops in olive oil for a couple of minutes, pour in a bit of wine (or beer) and some chopped shallot and remove the meat from the pan. In go sliced apples and onion and a good glug of stock; once the liquid is bubbling, you return the pork to the skillet and continue cooking until the meat is done (it'll take just minutes) and the apples and onions have turned into a soft and chunky sauce.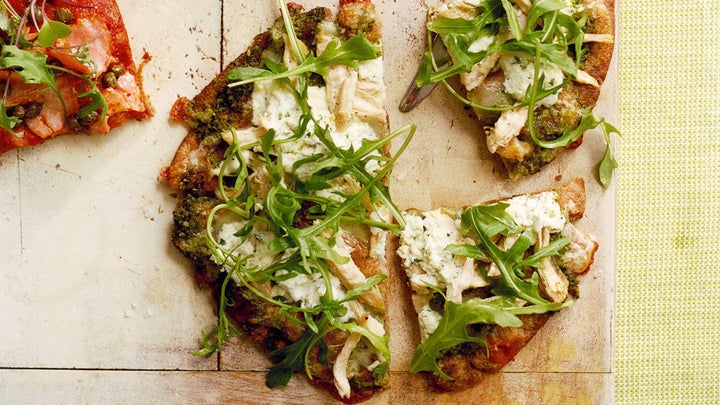 A Cheater's Homemade Pizza to Be Proud Of
We're all about repurposing leftovers, but one use for them that had escaped us ― until now! ― is pizza. Pita, pizza dough or wheat tortillas all work for the crust; top whichever you choose with whatever extras you have. A container of tomato sauce? Just add mozzarella and red chili flakes. Roasted vegetables? Layer shaved cheese, such as Pecorino Romano, over the pizza base. Any kind of cooked greens, from kale to spinach? Throw on some sliced Spanish chorizo and crumbled blue cheese.
Support HuffPost
The Stakes Have Never Been Higher
Related
Popular in the Community