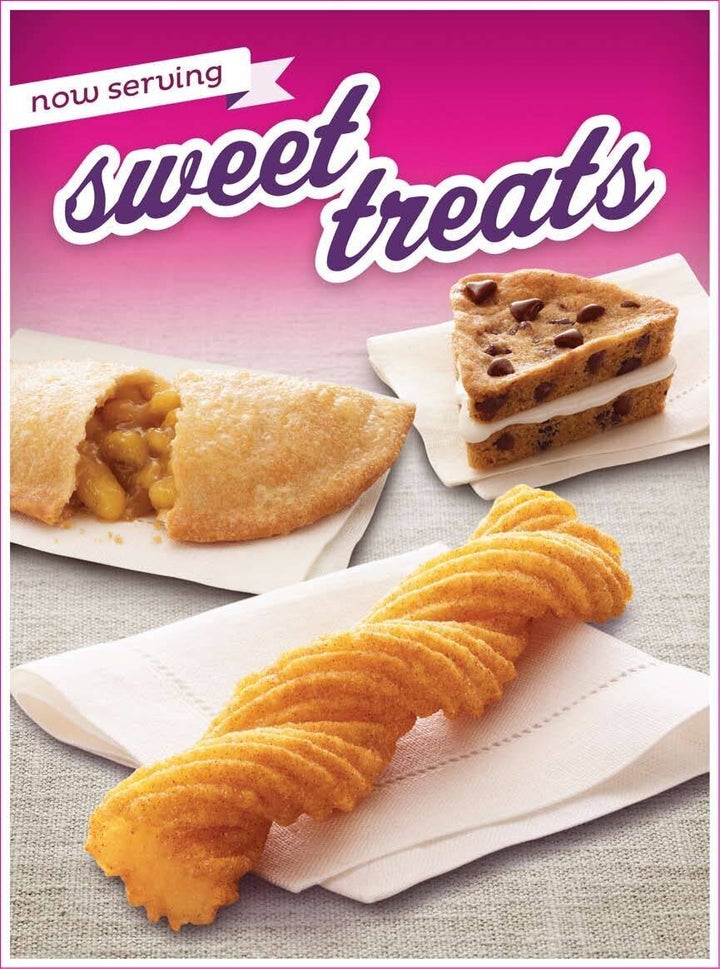 Katherine Bauer, a professor of public health at Temple University, was recently poring through the University of Minnesota's comprehensive data set of American menu items, in an effort to find nutritional trends that had cropped up on fast food menus since she co-wrote a study of them in 1998. She noticed something weird.
Most sections of the menus at the eight chains she was investigating had come to encompass far more items than they had 12 years earlier, without getting appreciably more caloric. The dessert section, on the other hand, hadn't gotten much bigger -- but the calorie counts of the items on them had risen dramatically. Fast food desserts had contained an average of 390 calories in 1998; by 2010, that number had grown to 502.
"It's really the only category where we saw over a 50 calorie increase," Bauer told The Huffington Post. "The amount of calorie increase is double what we saw in any other category."
Since 2010, when Bauer's data ends, the movement toward more decadent desserts at quick service chains has only accelerated. Fast food chains, motivated by the desire to keep crucial same-store sales figures growing, have started to attack the dessert category with unprecedented vigor in the past several years, releasing a flurry of new options after avoiding introductions. And consumers seem to be embracing the new offerings enthusiastically, challenging the long-held belief that no one was interested in buying dessert at any fast food chain but Dairy Queen.
The prime mover in this fast food dessert renaissance was arguably McDonald's. The world's largest fast food chain was already the great exception to the Dairy Queen maxim, with two best-selling desserts in the McFlurry and a deep-fried apple pie, but it hadn't changed things up in years. Then, in November 2011, the chain added several new pies, sundaes and varieties of McFlurries to its menu, in response to the observation that customers were willing to eat dessert at all hours of the day.
But no chain has pivoted toward dessert as sharply as Taco Bell. After eschewing dessert almost completely for the first 50 years of its existence, the company debuted a line of three desserts in early November.
Melissa Friebe, a senior director at Taco Bell, told The Huffington Post that the company had been testing possible dessert options for several years. It seemed like a logical extension of the company's years-long big to bring customers into Taco Bell outside traditional mealtimes, through branding campaigns like "Fourth Meal." After a failed experiment with classic American desserts like cupcakes, brownies and cookies, the company decided to focus its efforts on Mexican-style treats that were inexpensive and small enough to appeal to customers throughout the day.
"For a few years now, we've been listening to our consumers talk about how much more they're on the go, and how much more interested they are in clockless eating, eating in between meals," Friebe said. "And one of the many things that they like to get for a snack is something sweet."
And indeed, the desserts have been selling best in the afternoon, with churros leading the pack. But Friebe also said that the average check size is somewhat higher for customers who order dessert than those that do not, indicating that most consumers see the Taco Bell desserts as supplements to, rather than substitutes for, savory dishes like tacos or gorditas. For that reason, Taco Bell is considering introducing a more expensive, less "snacky" dessert to its menu at some point in the near future.
Taco Bell's corporate cousins at KFC recently started selling new fresh-baked cookies in addition to the chocolate chip chocolate cake it has offered for several years, and it too has found that checks that include dessert tend to be larger than those that do not. That's partially because KFC has been promoting a holiday-themed meal bundle that includes a dozen cookies in addition to eight pieces of chicken. But the smell of the cookies baking in the restaurant's oven has been known to sway customers who arrive intending stick to chicken.
"I've talked to many franchise owners about their experience with the cookies so far," said Shindy Hodack, director of marketing at KFC, "And one thing many of them have said is that the smell of the cookies baking has been a great way to get customers to order them. Who doesn't like the smell of cookies?"
That said, not every chain is convinced of the merits of offering dessert in a quick-service environment. Taco Bell rival Chipotle, for example, has never offered a dessert in any of its stores, and has no plans to start doing so in the future.
"We've always preferred to keep our menu focused on just a few things so we can do them better than anyone else," said Chipotle spokesman Chris Arnold.
Before You Go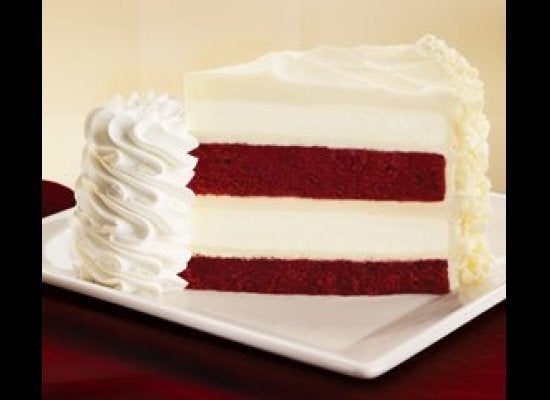 High Calorie Chain Meals