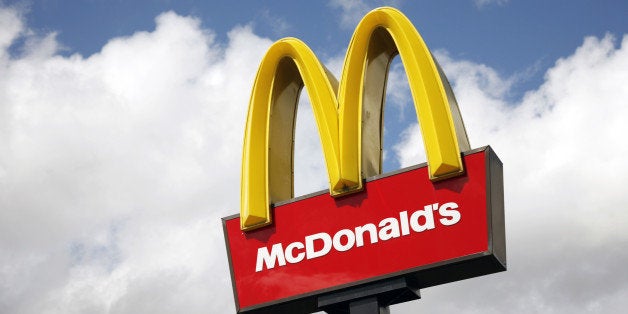 Florida and Texas earn a dishonorable mention for being the states with the most fast food locations inside of hospitals, according to a recent report from the Physicians Committee for Responsible Medicine.
Of the 208 hospitals surveyed in the report, many of which receive federal funding, 20 percent had fast food chains on campus, including 20 McDonald's, 18 Wendy's and five Chick-fil-A restaurants.
Further, state public records requests uncovered a number of controversial agreements between the hospitals and fast food chains. One hospital in Texas allowed McDonald's to advertise throughout the hospital, including near the elevators, pharmacy, clinic and parking garbage. Another hospital in Georgia permits "McDelivery" directly to patients' hospital rooms. Six of the fast food chains in the survey were inside of children's hospitals.
Public health advocates are concerned that selling fast food in a health care facility sends a mixed message to patients. The UK may be ahead of the curve on the issue. As The Guardian reported, British Parliament, the Academy of Medical Royal Colleges and British Medical Association called for a ban on fast-food outlets in hospitals last month. Simon Stevens, chief executive of England's National Health Service weighed in:
The NHS is being pennywise but pound-foolish selling junk food that ultimately just lands more people in hospital with expensive, preventable, obesity-driven illnesses. So as these fast-food concessions come up for renewal, hospitals should demand healthier, tastier, affordable alternatives.
See the Physicians Committee's map below for the nation's biggest offenders.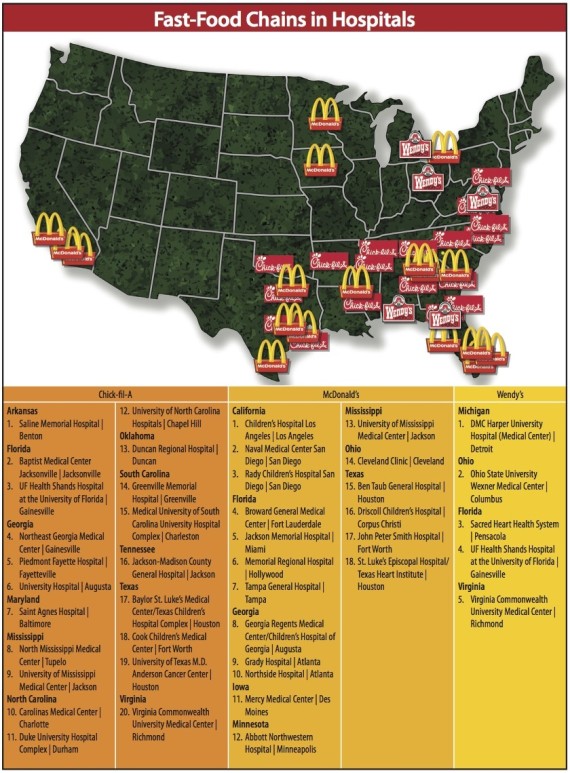 Physicians Committee for Responsible Medicine
Related
Before You Go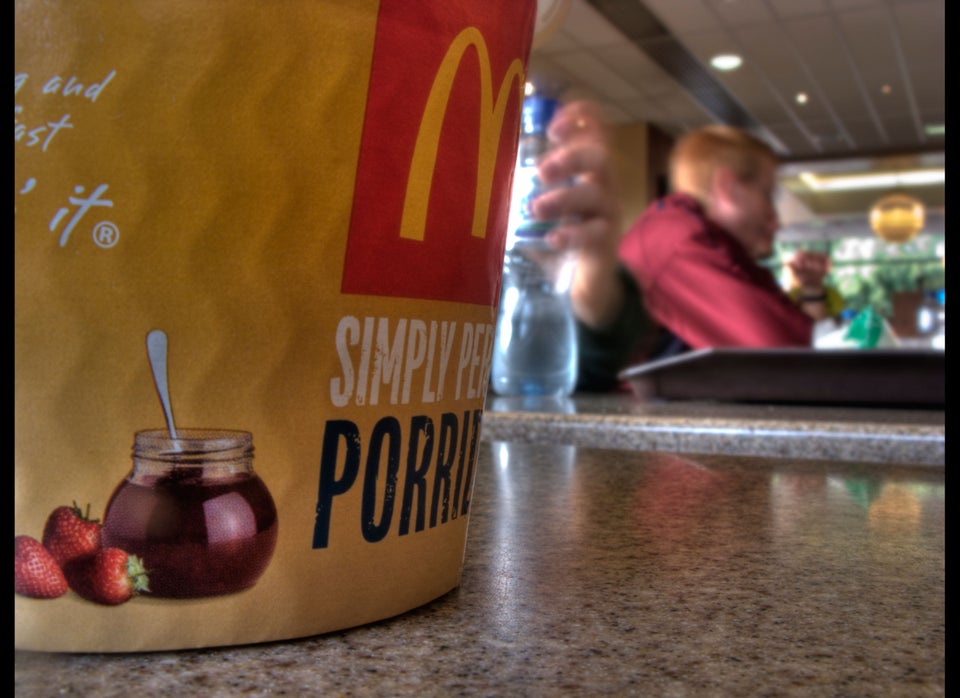 Fast-Food Breakfast Offenders