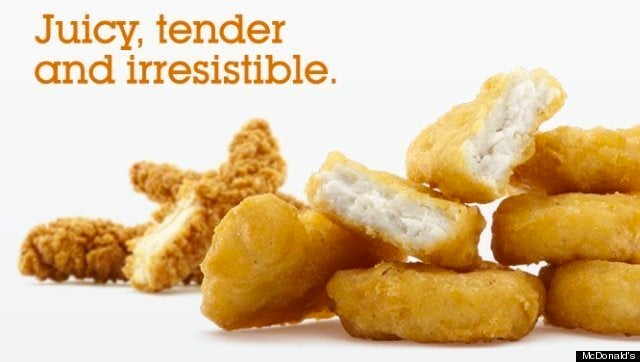 "Fast food workers of Reddit, what is the one menu option at your employment that you would recommend people never eat? (Because of cooking safety, cleanliness, unhealthy, etc)," asked user 4ScienceandReason. This thread, which generated over 6,000 comments in 24 hours, brought some amazingly gross things to light -- some expected and some unexpected -- as well as some good-to-know tricks for the fast-food customer.
Some things you should probably stay away from:
Chicken Nuggets: Some of the grossest stories on this thread talked about the dubious material nuggets are generally made of. As noted by 4ScienceandReason, pictures and videos like these have already scared a lot of us off of chicken nuggets forever. Just in case that wasn't enough, this comment by Dfunkatron might seal the deal for you, "When I worked at McDonald's, I accidentally left a whole bag of about 100 chicken nuggets out on a counter for way too long. They melted. Into a pool of liquid. I never understood why. But they were completely indiscernible as being the nuggets i once knew."
Wendy's Chili: While not as traditionally disgusting as some other fast food traditions, we found Cozmo23's description of the chili recipe at Wendy's to be pretty stomach-churning -- "The meat comes from hamburger patties that sat on the grill too long to serve to customers. They take them and put them in a bin and then throw them in the fridge. When the chili is made they take it out, boil it, chop it up and dump them in the chili."
Vegetarians Beware: While a lot of comments admitted to using the same grill/spatula/knife on vegetarian and meat items alike, this comment from user attack_goblin made us gasp a little extra: "I used to work at a restaurant where we deep-fried the Gardenburger patties in the same oil we deep-fried the bacon."
Grilled Chicken: If there was any common theme in this thread, it was this: just probably don't order grilled chicken in any fast food establishment ever. One McDonald's employee confessed to slathering grilled chicken breasts with liquid margarine to keep it from sticking. An ex-Subway employee described the defrosting process they used, which involved soaking the chicken in hot water for hours, then squeezing the "chicken water" out at the end of the day.
Five Guys Appears to Be Safe: For now, no one has refuted user Cameron432's claim that they freeze nothing and make most everything fresh. Also, stick to the regular-sized fries, "One thing I will say is that ordering a large fry is always a bad idea. The difference between a large fry and a regular fry is surprisingly small (especially when it's busy)."
One comforting aspect of this discussion was the friendly disagreement. The most disgusting facts were usually counter-balanced by at least one other employee of each chain remarking that they'd always done it differently and that it really does depend on the management of each particular location. So if you have traditionally good luck in life, you can still order chicken nuggets, we suppose.
Support HuffPost
A No-B.S. Guide To Life
Related
Before You Go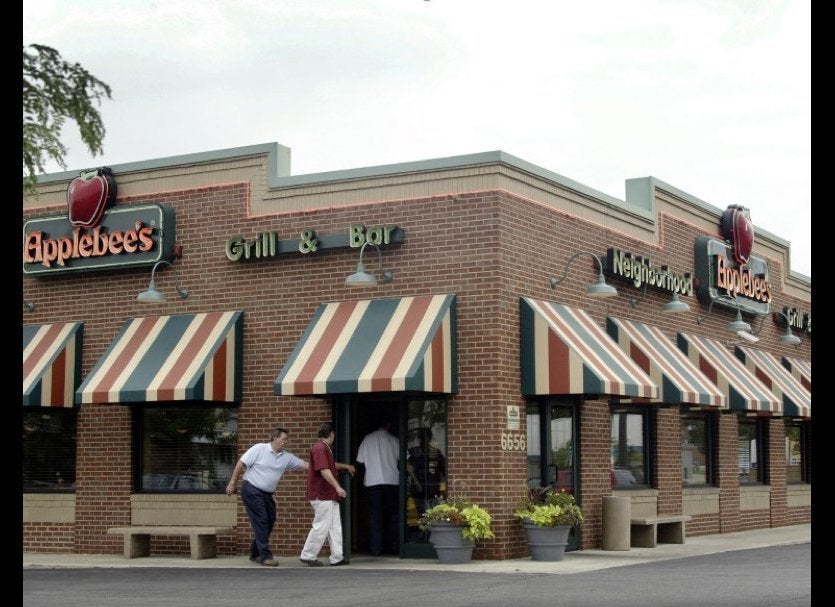 America's Biggest Restaurant Chains
Popular in the Community