Labor groups are predicting that hundreds of Chicago-area fast-food and retail workers will walk off the job for a one-day strike on Wednesday, just weeks after similar strikes hit New York City.
The would-be striking workers are affiliated with the Workers Organizing Committee of Chicago, which has launched a campaign calling for a living wage of $15 per hour in the city's fast-food and retail stores. Many such workers earn the Illinois minimum wage of $8.25 per hour or close to it, often without health care coverage or sick days due to scheduling practices that leave them with too few hours to qualify for those benefits.
The workers in Chicago are not directly linked to the earlier strikes in New York, but their expected protests on Wednesday are part of a broader campaign by labor groups to raise standards in low-wage service-sector industries that traditionally have a weak union presence.
In New York, the campaign has focused on fast-food eateries like McDonald's, Burger King and Taco Bell, while the Chicago protests are expected to include fast-food employees as well as workers from major retail chains and department stores. Low-wage workers who previously went on strike in New York said they'd been inspired by high-profile walkouts at Walmart stores around Black Friday last year.
Tanesha Manuel, a 26-year-old saleswoman at a Nike store in Chicago, said she plans to strike not only because she feels that Nike should pay its workers more, but also because she feels that the company could do a better job at viewing its workers as assets with special talents to contribute.
"I really like my job," said Manuel, who described herself as a huge sports fan and mentioned a stint as a defensive tackle in a women's football league. "We're all skilled in some type of way, other than that they wouldn't have hired us. So treat us as such."
On average, workers in retail sales earned $10.09 per hour in 2010, or $20,990 for the year, according to the Bureau of Labor Statistics. Food preparation, a category that includes fast-food jobs, earned just $19,100, or $9.18 per hour.
Such low-paying jobs are now some of the most prevalent in the U.S. workforce. According to data released last year, "retail salesperson" is the leading job category in the U.S., with 4.3 million workers, or about one in every 30 workers in the country. That's followed by "cashier," at 3.3 million jobs, and then by "food prep and serving workers," including fast food, at 2.9 million jobs.
Fast-food jobs, in particular, have been growing at a much faster clip than other occupations since the end of the Great Recession. And according to a recent Bloomberg analysis, the pay disparity between fast-food companies' CEOs and their rank-and-file workers has been growing as well.
As with the Walmart strikes last year, the fast-food strikes have involved just a small fraction of the larger workforce and so far haven't managed to perceptibly influence company operations. In November, some 200 workers went on strike in New York, followed earlier this month by a second walkout of roughly 400 workers. (One Burger King in Brooklyn was reportedly shut down for the day due to the early April strike.) The latter is believed to be the largest fast-food strike ever in the U.S., though there are an estimated 50,000 fast-food workers in the New York area.
Shutting down a McDonald's, however, isn't necessarily the end goal for workers and activists. The walkouts appear designed to embolden other workers to become activists without fear of retaliation by management.
"The other people are ready now," Anatole Yameogo, a 43-year-old Domino's employee in Manhattan, told HuffPost after the April strike. "I explained to them what we are doing is not only for us. It is for everybody. They don't have to sit down and look at other people fight for them. They have to stand up."
In addition to a living wage, both the New York and Chicago groups have included unionization as a stated goal in their campaigns. The fast-food industry is essentially union-free, while union contracts are relatively rare in the retail world outside of grocers and department stores. The Workers Organizing Committee of Chicago is demanding "the right to form a union without interference," which suggests activists may file unfair labor practice complaints with the government if workers feel feel they've been punished for striking or protesting.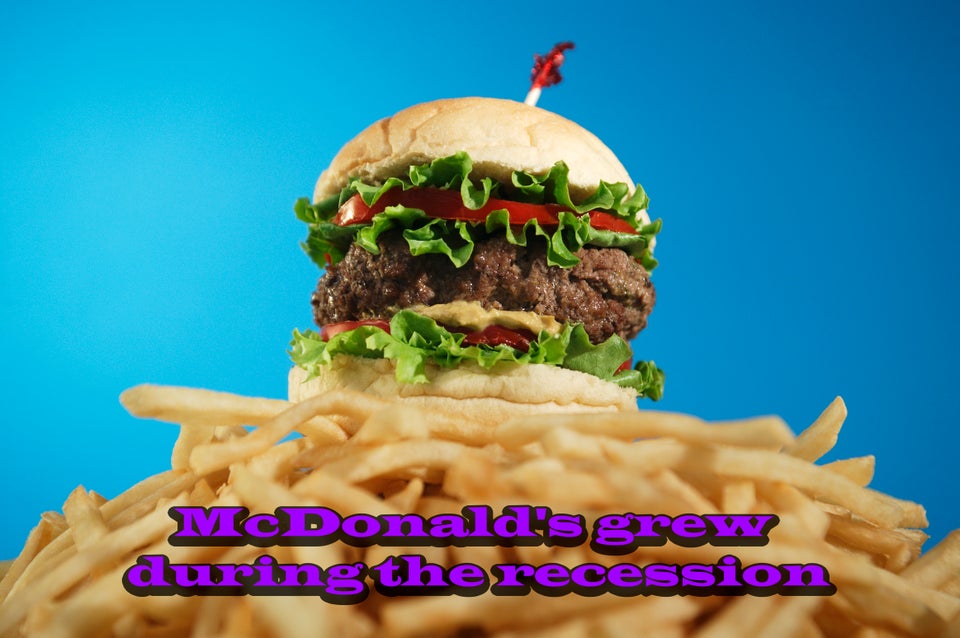 10 Things The Fast Food Industry Doesn't Want You To Know