Editor's note: Stroke awareness is always important, and there's extra emphasis on spreading the word in May, which is American Stroke Month. For instance, a survey released Monday showed that one-third of of U.S. adults have had symptoms consistent with a mini-stroke, but only 3 percent called 911 for help. Yet while facts and statistics make the point quite persuasively, the message is perhaps best told through the story of Lane and Flo Matte.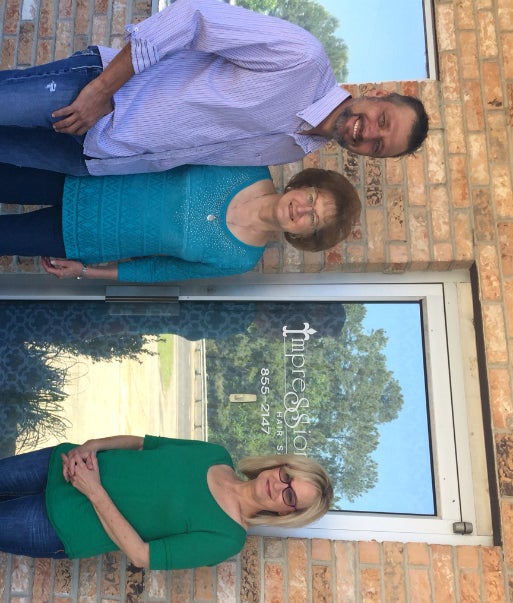 Flo Matte is a Friday morning regular at the Impressions Hair Salon in Moss Bluff, Louisiana. It's a great chance to get her hair done and to catch up on all the happenings around town.
On the last Friday of January, she was scheduled to have foot surgery. That shook up her routine. She went to the salon on a Thursday afternoon instead.
Then she did something even more unusual: In the middle of her appointment, she called her son, Lane.
"Can you come pick me up?" she said. "I don't feel good."
The words didn't sound right to Lane. They seemed slurred, as if she was calling from the dentist's office with her mouth packed in gauze.
Immediately, a voice played in Lane's head. The voice of an American Stroke Association public service announcement about how to spot a stroke "F.A.S.T." The commercial is on heavy rotation at Super Talk 1400 out of Lake Charles, the conservative talk radio station Lane listens to all day, every weekday.

Lane knew that speech difficulty is the S in the acronym F.A.S.T. He asked Flo to hand the phone to her beautician, Vicky Dupuis, to run through the rest of the letters: F for face drooping and A for arm weakness.
Vicky noticed no drooping, but saw splotches on Flo's face. She couldn't tell if either arm was weak. Some people might've doubted the severity of the situation. Not Lane. Knowing that the T stands for time to call 911, he did exactly that, sending an ambulance to Impressions for a woman possibly suffering a stroke.
Flo had another TIA while at the local hospital, prompting the ER doctor to say Flo needed to be flown to New Orleans for more advanced care. Minutes later, a helicopter team walked in … completely by coincidence. It was a few weeks before Mardi Gras and the flight paramedics dropped in to deliver a king cake as a gift for the hospital staff. Since they were already in place, they jumped into action, getting Flo the advanced care she needed right away.
After a week of testing and observation, doctors adjusted medications to control Flo's blood pressure and she returned home. Flo, 74, has been doing fine ever since. There's a saying in stroke care that "time lost is brain lost," and everyone's speedy actions seem to have prevented any long-term damage.
"I don't think I took a deep breath until she was discharged," Lane said.

Ever since, Lane's been spreading the word that without the F.A.S.T. commercial, there's no telling what might have happened to his mom.
He started by sending a letter to my organization, the American Heart Association/American Stroke Association.
"I wanted to thank you so very much for creating that Public Service Announcement," he wrote. "Had it not been for that commercial, and how frequently it was aired, I most likely would have just went and picked her up and brought her home like she asked. It is highly likely that your Public Service Announcement saved my mother's life, and for that I cannot thank you enough!"
A scanned copy of the note happened to reach my team while we were in Houston for the International Stroke Conference, the world's premier event dedicated to the science and treatment of this disease. Our volunteer president, Dr. Steven Houser, read it minutes before delivering the opening address.
Dr. Houser's speech focused on the growing concern around the fact that stroke – the No. 2 killer worldwide, and No. 5 in the United States – is becoming a bigger problem. Statistics from the Centers for Disease Control and Prevention show a rising death rate from stroke each of the past two years.
Scientists and medical professionals are doing their part to reverse this trend. Other people, can, too. All it takes is knowing the warning signs and being prepared to act on them.
Lane spent 20 years as a police officer, working primarily on cases involving domestic violence, severe child abuse and sex crimes. He's seen a lot of awful things and been trained to deal with them. He also was trained in CPR.
"All I really knew was that it was a problem with a blood vessel in the brain and that it could be fatal," he said.
He left law enforcement in 2014. His father died and Lane took over his business, Bob's Rental Properties. He's spent the past three years running the office from a building behind his mom's house.
Whether he's in that office or in his truck visiting his properties, Lane listens to talk radio. Just like he can tell you each radio host's view on various issues, he can also recite their most-played commercials.
So when Lane sent his letter to my organization, he also contacted officials at the radio station to thank them. Producers and hosts already knew him – he's a frequent caller – so they asked him to share his story on the air. He's also posted it multiple places on Facebook.
"Had I not heard that commercial so often, when she said to pick me up, I would've done exactly that – picked her up, took her home, laid her down to rest and said, `See you tomorrow,'" Lane said. "Who knows what would've happened if I'd done that."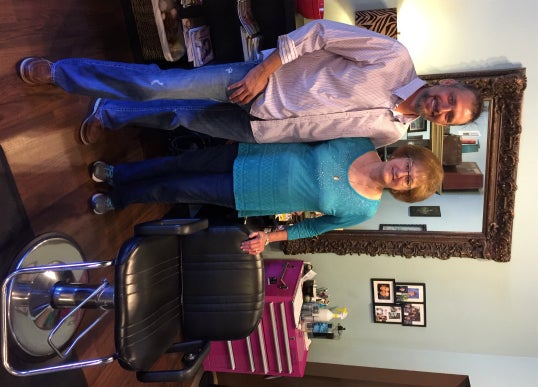 A second wave of publicity followed when he received a thank-you note from my organization. A third wave is likely to follow the publication of this story.
Lane is keeping the story going. As with his career in law enforcement, "I never wanted to be a hero, I just wanted to do my job and help people."
His message is simple: Everyone is at risk of a stroke. And anyone can help minimize the damage.
All it takes is remembering four letters: F.A.S.T.
"Know what to look for," he said, "and call 911."