When you think of Southern Indiana, do images of sweeping plains, dotted with picturesque farms come to mind? Yeah, me too.
The last thing I expected to find was an ornate, turn-of-the-century European-style resort, an over-the-top historic hotel or an adrenaline-laced adventure park.
It was a surprise, even to our well-traveled family.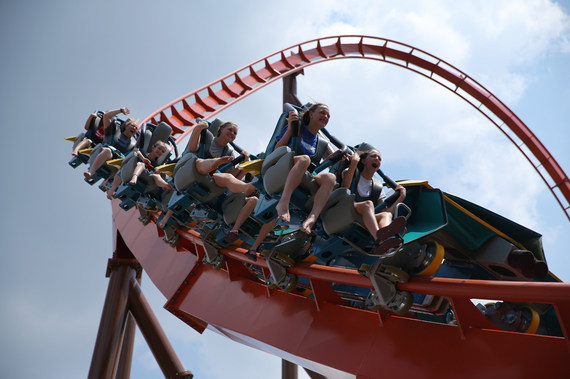 This April, Holiday World in Santa Claus, Ind., unveiled the nation's first launched wing coaster, the Thunderbird. That's where pairs of riders sit on opposite sides of a roller coaster track, with nothing above or below the riders. No, I'm not making this up.
In place of a traditional chain lift, the launched coaster initiates a ride with several G-forces worth of acceleration. The result: a sudden burst of adrenaline as the ride dips and flips in a long series of curves and loop de loops.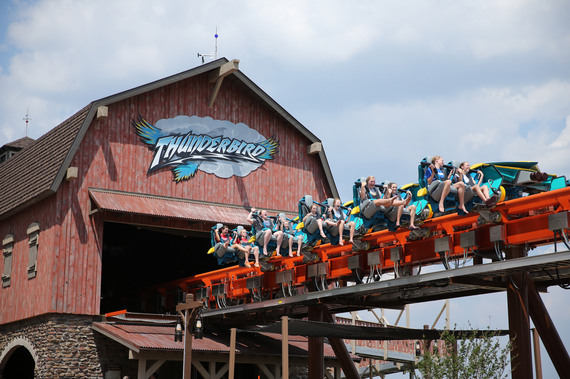 The Thunderbird is the crown jewel in the Thanksgiving section of the holiday-themed park. It's second only to the park's number one attraction, Santa Claus himself.
Not only did we not expect such an intense thrill ride in this surprisingly expansive park which also houses the Splashin' Safari water park, but getting to visit with Santa really stopped us in our tracks. Seeing Santa in June. Why not? I hope I get what I asked for.
About an hour north, on the way to Indianapolis, you'll discover an elaborate resort complex featuring two oversized hotels seemingly in the middle of nowhere. They can be found in the neighboring cities of French Lick and West Baden.
You'll be excused if this is the first time you've heard about French Lick, Ind. It literally is off the beaten path. Why, then, in the mid-1800s, were two major resorts built deep in these hills of southern Indiana and less than a mile apart?
It was the "Miracle Waters," or what we'd refer to today as mineral or sulfur springs that naturally surface in the area.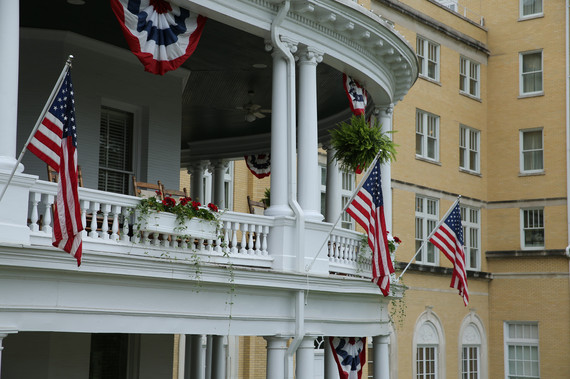 The French Lick Springs Resort is an enormous, elegantly designed complex comprised of a hotel with more than 400 rooms and suites, a giant conference and events center, casino, and an adult playground featuring golf, horseback riding, tennis, hiking, spa treatments and bowling.
It opened in 1845, drawing crowds from as far away as Chicago who wanted to personally draw a cup of the restorative beverage from the well known as Pluto Water. Its popularity grew when the owner became the Democratic National Chairman. He updated the French Renaissance interior with faux marble and Italian mosaic floors, and made room for a railtrack spur with daily train service built by the Monon Railroad between the resort and Chicago.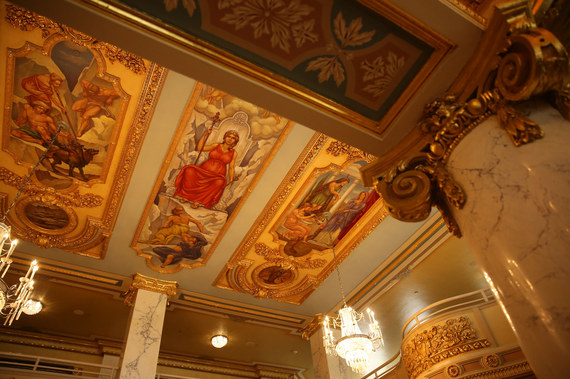 The interior is positively exquisite and unlike anything you've ever seen anywhere in the United States. You really feel as if you've been transported back in time to Europe. The more recent additions of the conference center and casino blend seamlessly from renaissance to modern.
There's even a trolley that will take you to the resort's equally exceptional sister property.
When it re-opened after a complete redesign due to fires in the early 1900s, the West Baden Springs Hotel was considered the eighth wonder of the world. Its world-class design is connected under a one-of-a-kind domed atrium spanning 200 feet modeled after some of the grandest spas of Europe. And it's a miracle that it still exists today.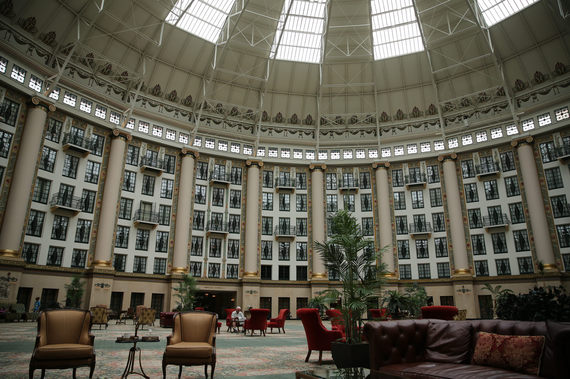 To give you an idea of its vastness, in its heyday, the property housed multiple mineral springs, an opera house, golf courses, ball fields plus a double decker pony and bicycle track. Oh, and don't forget the hotel's 243 luxury guest rooms and suites. After the stock market crash, it changed hands, becoming a seminary and college before being abandoned by a bankrupt real estate development company for more than a decade.
By 1991, the once majestic structure was deteriorating with a section of the exterior wall collapsed, causing Indiana Landmarks, a historic preservation organization, to step in. Funds were collected to stabilize the building and attract new owners. In 2005, COOK Group, Inc., a global medical device manufacturing company based in nearby Bloomington, took over the renovations on both resorts.
More than $500 million later, the two resorts are returned to their original splendor, quietly hidden in the restorative hills of southern Indiana. It truly is a sight you've got to see to believe.
And one of the wonders of traveling by car is discovering these hidden gems. Otherwise, we might have flown by and missed out on these unexpected marvels.