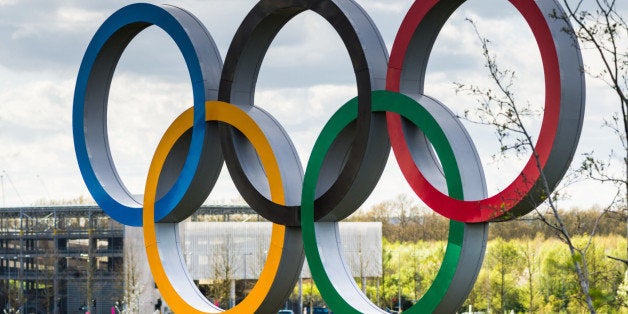 Five steps for improving the performance of your recruitment and talent management, using Olympic lessons
The 2016 Olympics is upon us and, as all eyes point to Rio, it seems that every article is tying into the mania somehow. This one is no exception, but I do have a bona-fide connection to the games.
Having personally spent nearly six years preparing for the London 2012 Olympic Games, the event, and its motto "Citius, Altius, Fortius" (Faster, Higher, Stronger), means something deeply to me. Indeed, it resonated strongly in my role as Head of Recruitment for the London Organizing Committee. It can impact your recruitment strategies, too.
Attracting talent who were high achievers, resilient and capable of navigating a fast-moving and pressurized environment was key. I've learned a lot from my experience delivering high volume and specialist recruitment in this environment, and continue to apply these every day when advising my clients.
The key takeaways for me are:
Light the torch for robust recruitment strategy
When recruiting for the 2012 Olympics, we very quickly had to develop a strategy for how we were going to recruit our paid staff--all with different employment tenures, some longer term, but many short term. We also had to advise our third party service providers--like catering, cleaning and security providers--who needed to recruit up to 100,000 contractors for short term roles over the Games period. We had many unique roles that had never been recruited before, such as experts in each of the Olympic sports, and Results & Timing technology experts. All of this meant that our recruitment plans were vitally important and had to be tested along the way.
There is a big upshot to strategic workforce planning

As we were building our workforce from scratch, we had no historical data and trends that we could call on to develop our annual recruitment plans. We did, however, have access to event experts who had delivering previous Olympic Games. We took this knowledge along with the specific requirements of what we had committed to deliver in London to build a five-year workforce plan. This helped ensure that we did not recruit some functions and roles too early, and helped us manage our workforce costs as efficiently as possible.
Make sure your office village consists of a diverse and inclusive workforce

It's certainly easier to build a diverse and inclusive workforce in a start-up business compared to more traditional organizations. We were starting from nothing, and had clear targets to achieve around all strands of diversity as well as local community hiring targets, particularly those who were previously unemployed or had never worked. Today, many of my clients are working tirelessly to address particular diversity challenges - which often evolve - and the recruitment function plays an important role in helping organizations to make positive step changes.
Have the endurance to handle ambiguity and pressure

One of the unique aspects of working on the Olympics is that it has a defined timeframe. This meant that we needed to recruit talent into the organization that could deal with the ambiguity of establishing a new organization, as well as the fact that the business had a defined end date. There was also the added pressure of working on a project that carries a high level of public attention - which is not always positive. Dealing with ambiguity is a requirement for many organizations in most industries, and the ability to manage and thrive in such sectors - such as banking, which carries high levels of public scrutiny - is becoming more important.
Business is a marathon, so companies need a fluid workforce

We were at the forefront of building an agile, flexible and fluid workforce. For the Olympics, we had to get the right balance of fixed term workers, permanent staff, contractors and consultants against a backdrop of an economic recession and uncertainty. The key factor that helped us to deliver this is something that virtually every business can learn from: it's vital to establish realistic expectations up front. The Olympics is a great brand and we were offering amazing opportunities, but we almost had to focus on the more negative factors to ensure we got the right mix of people.
My Olympic experience was something I wouldn't trade for the world. It was an exciting, once-in-a-lifetime role, and it made me a better talent acquisition professional. So, as I sit down to watch the rest of the Summer Games in Rio de Janeiro this month, I'll have a special appreciation for all of the people behind the scenes who make these quadrennial events such an amazing spectacle.
Their inspiration can make us all go faster, higher and stronger in whatever we do as a business - including our talent acquisition efforts.
Calling all HuffPost superfans!
Sign up for membership to become a founding member and help shape HuffPost's next chapter