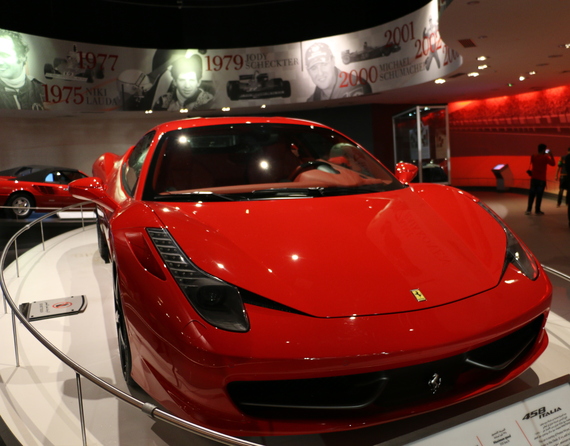 If you're an adrenaline seeker, you must check out Ferrari World. Located in Abu Dhabi, this is the largest indoor amusement park in the world.
Uber. Friendly, yet professional drivers with accurate estimated arrival times - Sign Me Up! Uber is more economical than your standard taxi. I stayed at the Southern Sun Abu Dhabi near the water front, and it was a quick 15 minute drive to get to the park. Once you arrive: take the escalator to the second floor, walk across the bridge, and you have arrived!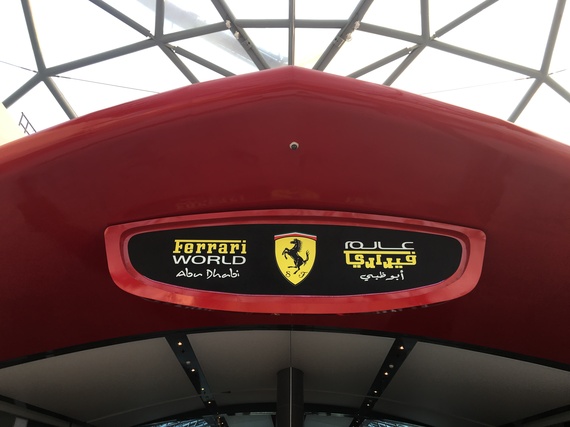 I came to Ferrari World for one reason and one reason only: to ride the fastest roller coaster in the world.
If you're looking for the main attraction - enter the park & keep walking to your left, until you can't walk any further. Her name is Formula Rossa.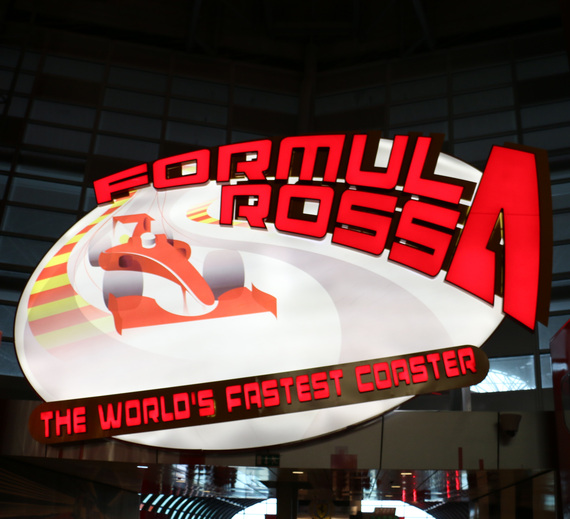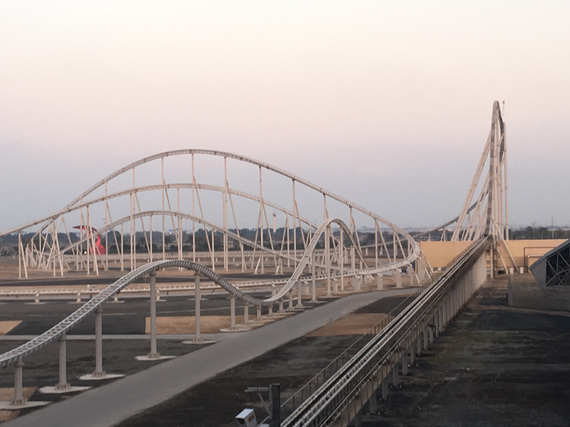 Glorious, isn't she? There is a deck where you can view her from outside. The coaster is designed as a car and they give you goggles to brace yourself for the speed. Rossa accelerates to her top speed in FIVE SECONDS. Engineers have outdone themselves, because this roller coaster reaches 240 km/h!! This officially makes Formula Rossa the fastest roller coaster in the world!
I was so pumped!! I went during the week, so there was barely a line. I'm not going to lie, I was nervous. My nerves were high. You could hear the crowd and the riders applaud, when the coaster returned. I knew this experience would be epic. I wasn't sure if I was ready for it - but before you know it - I am sitting in the front row and strapped in.
It was AMAZING. It felt like the fastest roller coaster in the world. It was glorious. I felt so alive. I'm just happy to live another day to tell you about it. You MUST do this.
Before and After Pictures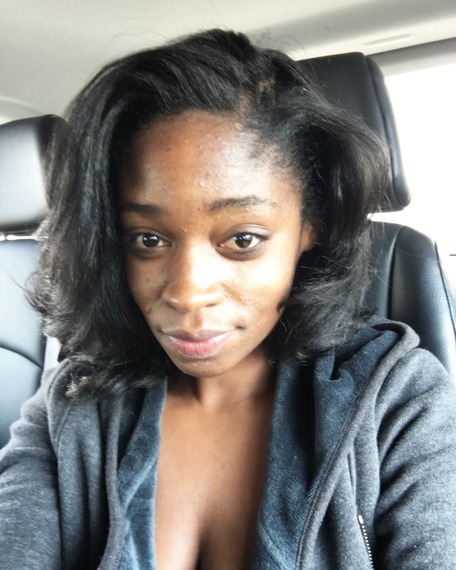 In the Uber, after traveling/flying for 13+ hours from the States to Abu Dhabi. Excited, but a bit tired.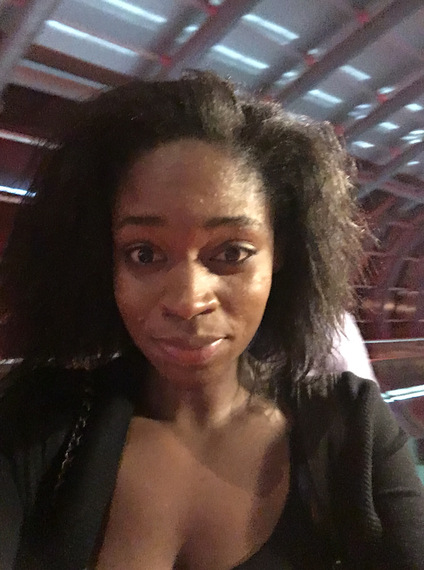 Snapped a quick selfie after riding Formula Rossa. I think I'm in shock when I took the picture. I cheated death and lived to tell the world about it. Huge adrenaline rush.
Must Do Activities at Ferrari World:
Schuderia Challenge - Full Body Immersion- Ferrari Racing Simulation Game - you will compete with other drivers in real time
Fiorana GT Challenge - Two GT roller coasters compete head to head to race to the finish line
Galleria Ferrari - Various Ferrari vehicles on full display with the history of the brand
Karting Academy - Compete against other racers with go karts. Make sure to make your reservation early as there are limited slots for the day
BONUS - Drive a Ferrari like its yours around Yas Island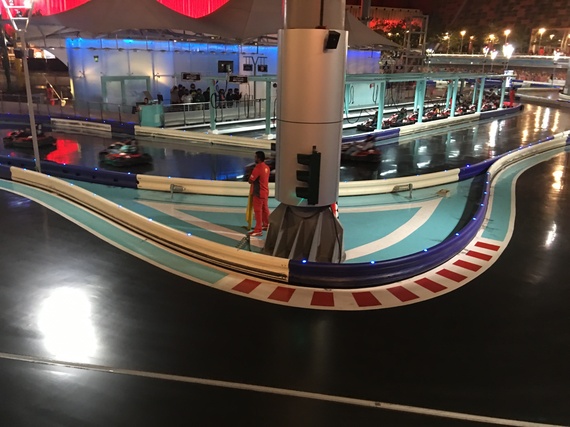 Where Do You Purchase Tickets?
You can buy them directly online at Ferrari World. Also, you can buy them at the park.
Adult Ticket: 350 AED or 95 USD
Junior Ticket: 290 AED or 80 USD
Have Fun!
- Dating With Passports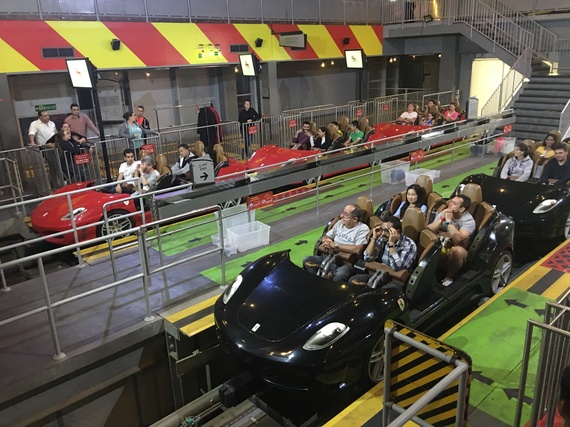 Related