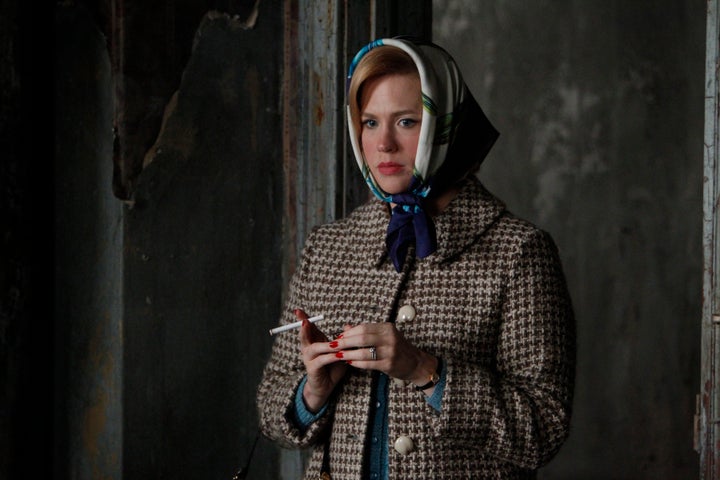 Attention "Mad Men" fans: It's time to leave Betty (Draper) Francis' body alone.
Last night "Mad Men" returned -- and along with Don's cheating ways, Megan's excellent sartorial choices and Peggy's badass lady boss demeanor, we were subjected to a deluge of fat-shaming comments about Betty. For some reason, people seemed genuinely crushed that Betty hadn't dropped every pound of her gained weight during the hiatus between "Mad Men" season 5 and season 6:
Betty is a divisive character, one that fans and critics alike love to hate. She is consistently cold, fails to connect with her daughter -- who makes an excellent sullen teenager, by the way -- and is stuck in the often uninteresting role of malcontent suburban housewife. But besides one comment about how she's trying to "reduce," none of last night's Betty story line had anything to do with her body. The consistent obsession over this character's size says much more about our own weight anxieties than it does about Betty Francis. Here's hoping that as this season progresses, we start to have a more interesting conversation.
PHOTO GALLERY
'Mad Men' Season 6 and 7
Calling all HuffPost superfans!
Sign up for membership to become a founding member and help shape HuffPost's next chapter