A Californian cat named "Fat Boy" has a lot to be thankful for this Thanksgiving.
Fat Boy's owner, Andrew Perez, wasn't sure how the cat got up there, but guessed that a neighborhood dog may have scared him.
"We were calling his name, and he was looking at us, and he'd just meow," Perez told ABC 7.
"It's not a simple thing to climb a power pole and get a cat down," PG&E spokesman Denny Boyles told the Fresno Bee. "The first thing we have to do is de-energize the line – it's a 12,000-volt line. The safety of the two guys who went up on the pole, and the crew member on the ground, has to be our first priority every time.
He said they usually "wait out" cats on poles, and the felines typically come down on their own, but after Fat Boy had been up there so long, they had to take action. In order for workers to get him, the company had to shut off power to about 250 homes for a few hours.
Fat Boy seemed healthy, but since he had gone so long without food or water, veterinary workers gave the feline electrolytes and made sure he had food before returning him to his family.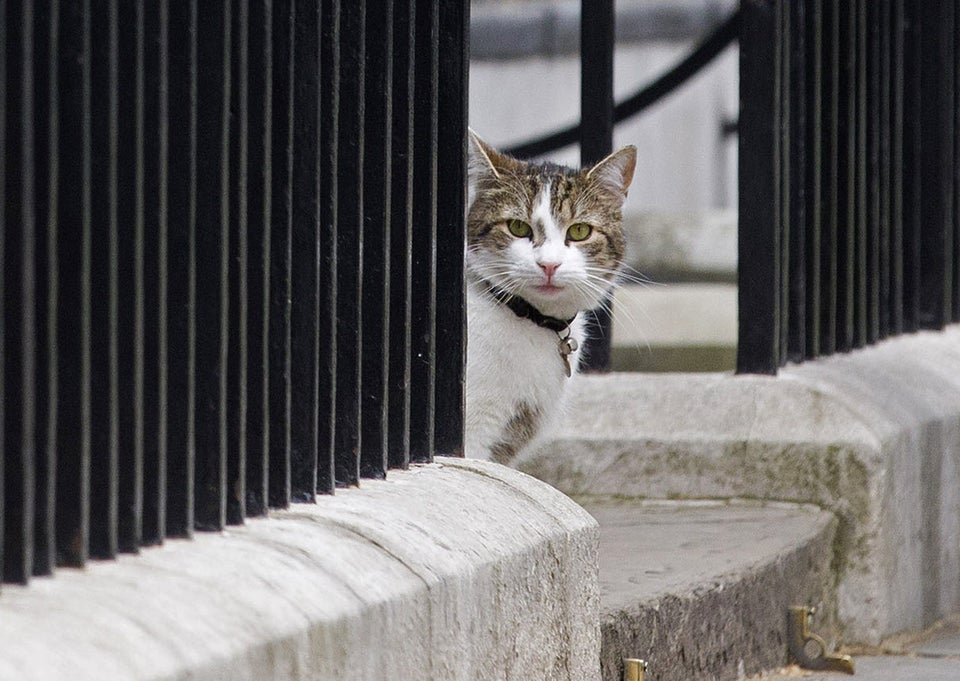 Cats, Cats, Cats!
Popular in the Community