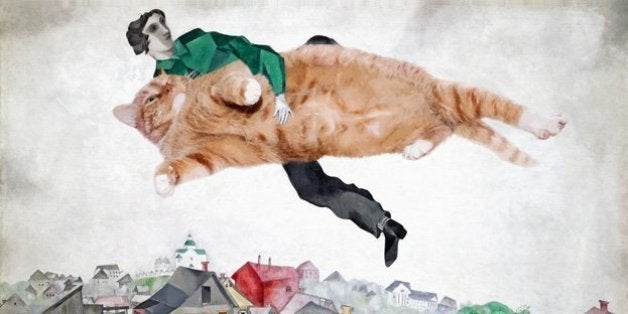 If there's anything that would make Titian's "Venus of Urbino" or Botticelli's "La Primavera" more worthy of our gaze, it would definitely be the inclusion of a massive orange tabby cat. Now, this opinion dawned upon us not through a series of studies and interviews, but by happening upon Russian artist Svetlana Petrova's "Fat Cat Art."
It's official. That thing that classic art has been missing is a chubby reclining kitty. The evidence is below: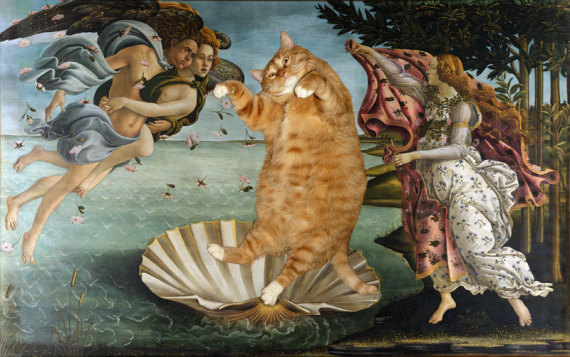 Based on Sandro Botticelli's "The Birth of Venus"
"I lost my mother in 2008 and she left me Zarathustra [the cat]," Petrova explained to the BBC. "I got horrible depression after her death and for two years I was unable to do something creative. By chance a friend asked me 'why don't you make an art project with your cat because he's so funny.'"
And so an art project was born, one that combines high-resolution copies of famous paintings (with Zarathustra's portrait digitally inserted) that Petrova paints over to create the effect of an old canvas. And boy, are we ever glad she found her calling. Because Fat Cat Art is simply EVERYTHING.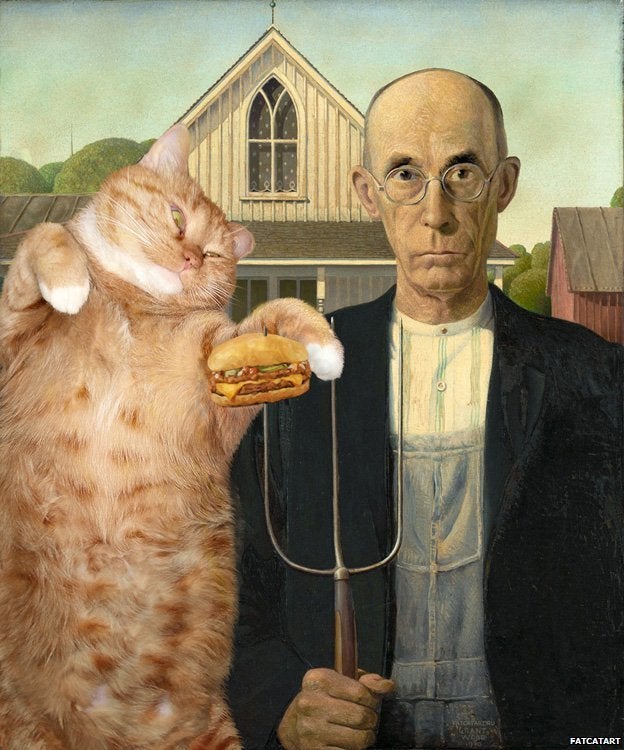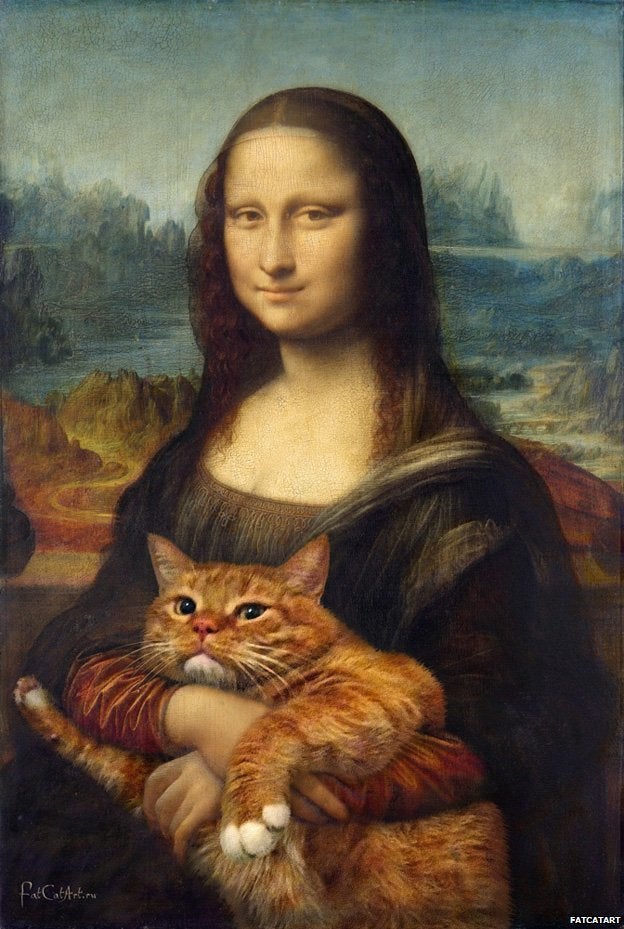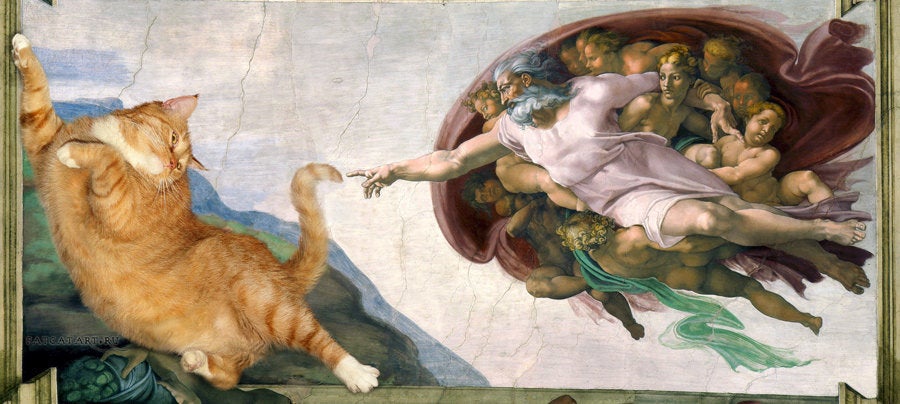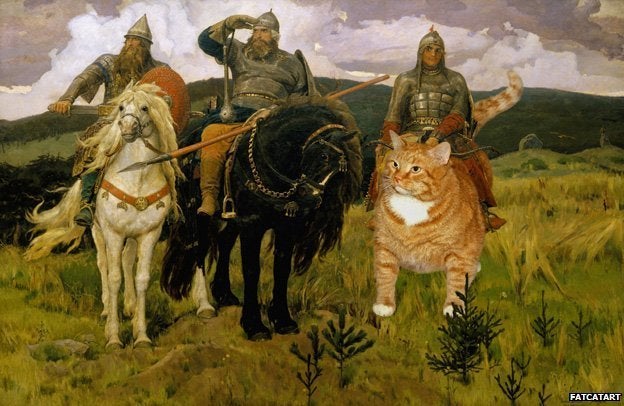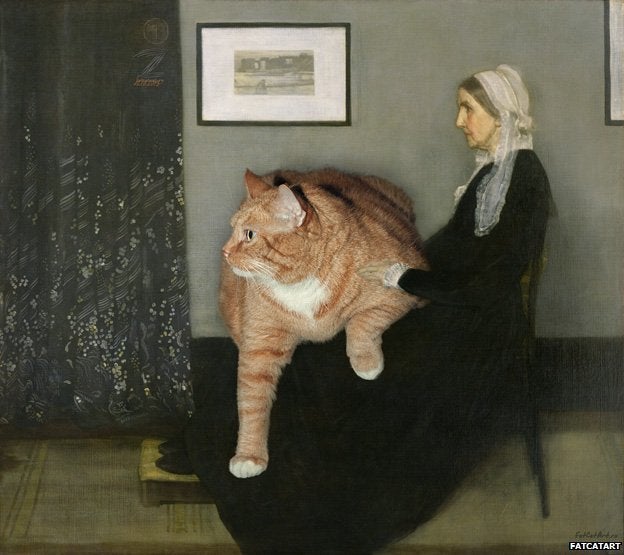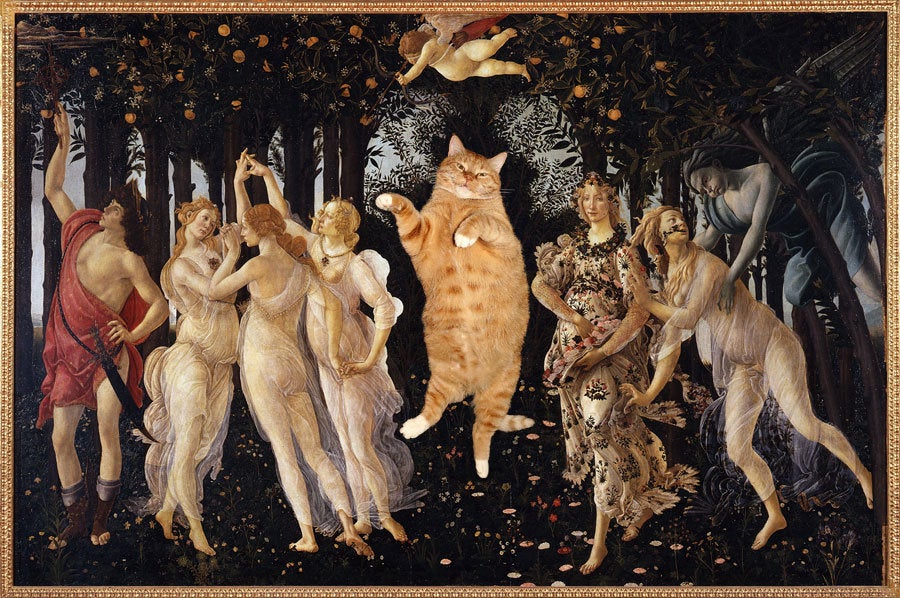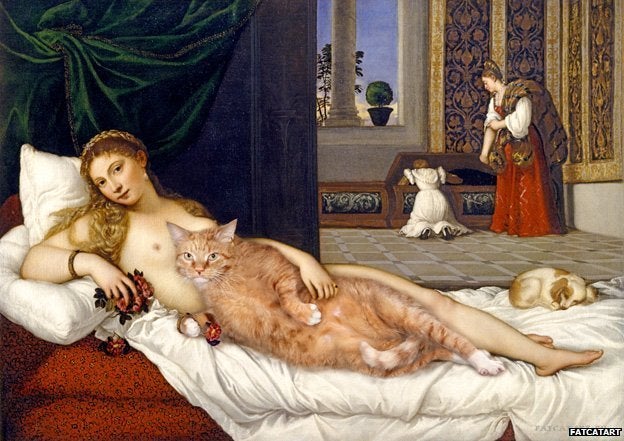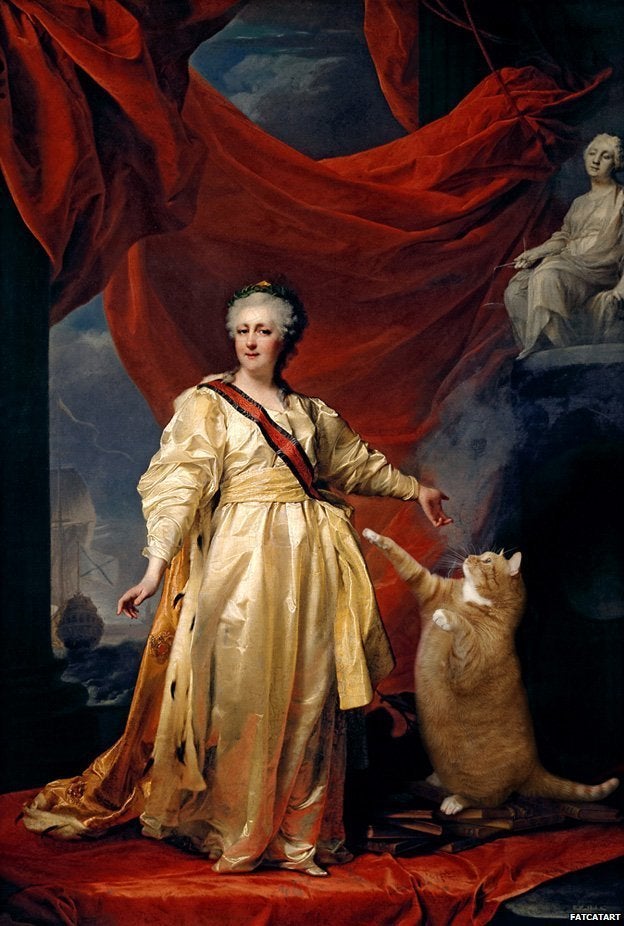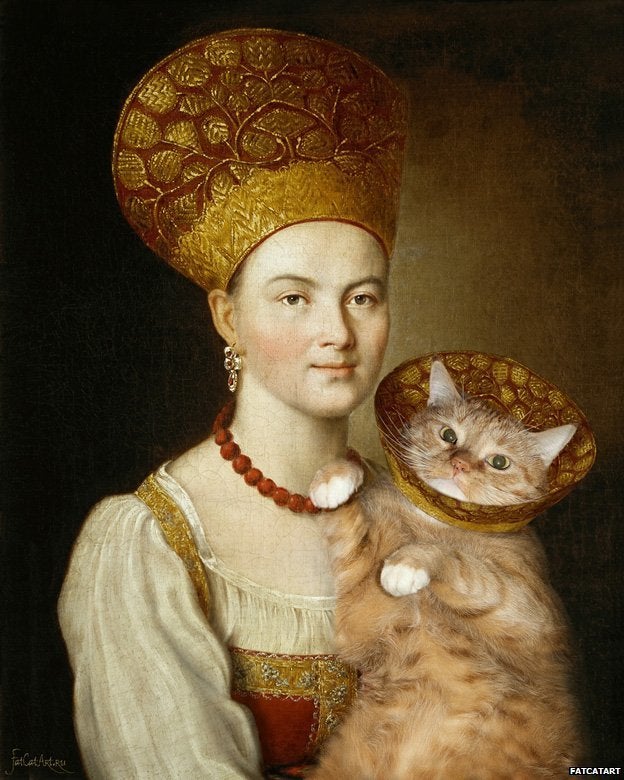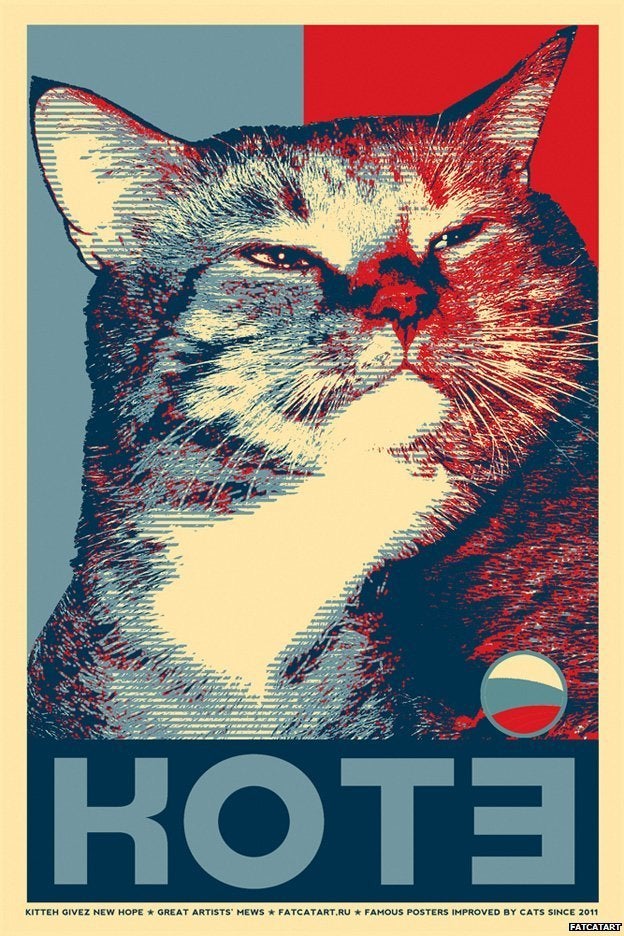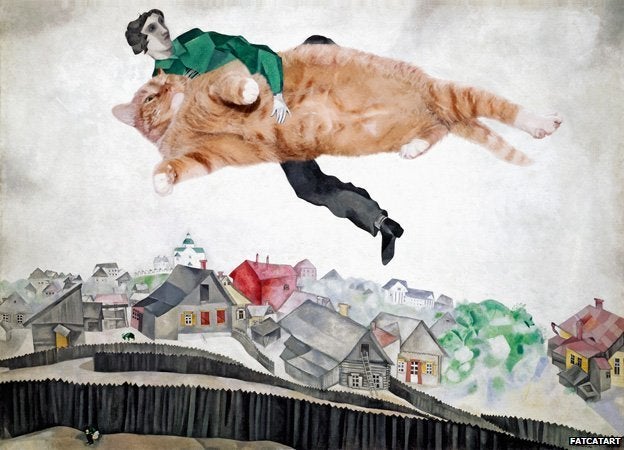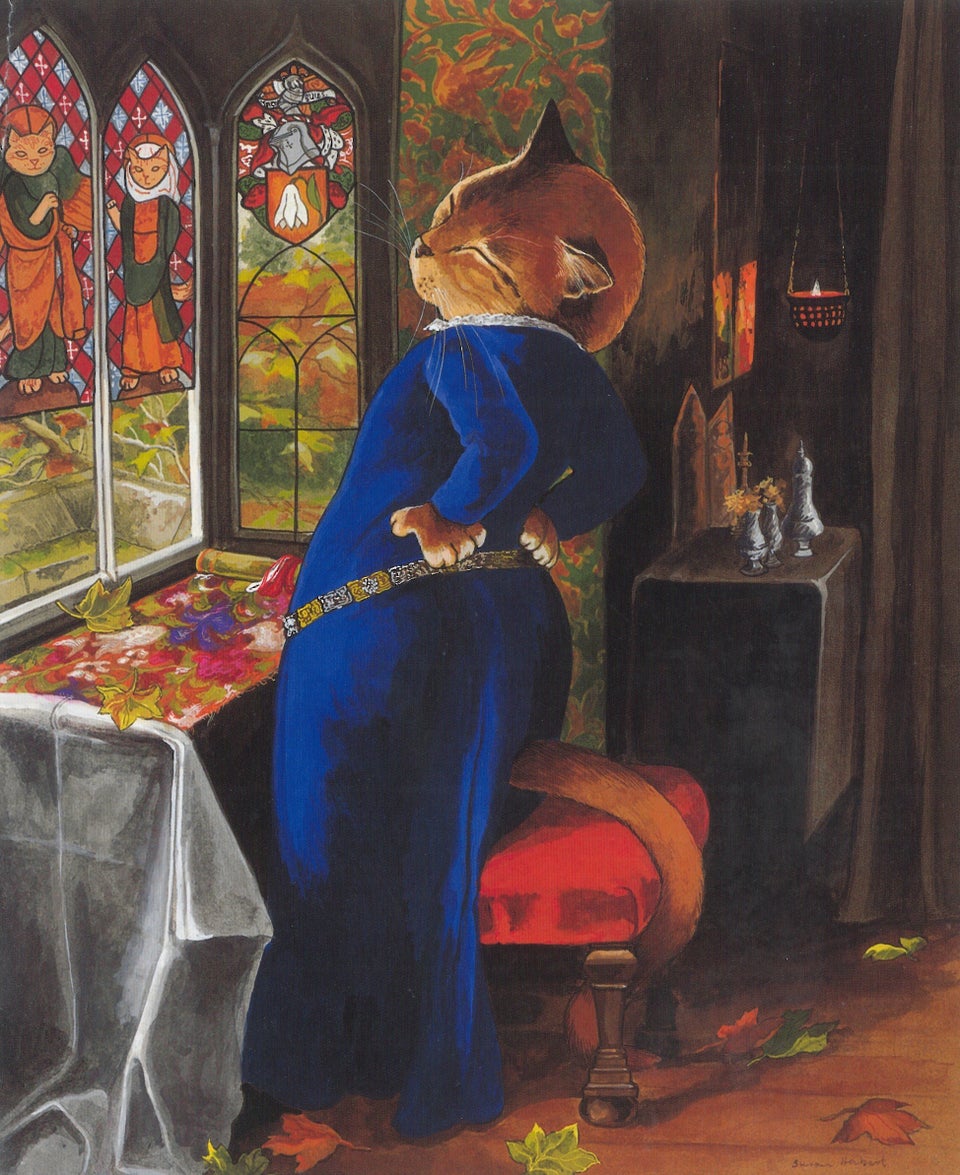 Susan Herbert's Pre-Raphaelite Cats