A sweet and very fat cat is winning over so many hearts online that an animal shelter expects they'll need to amend their adoption process in response to a deluge of applications.
Chatham County Animal Shelter in Pittsboro, North Carolina, posted about the cat, a male who weighs 31.4 pounds, on July 17 after he was brought in as a stray. The post quickly went viral, racking up more than 1,500 likes and 13,000 shares on Facebook. Honestly, it's not exactly difficult to tell why.
The cat — now being called "Mr. Handsome" — has a personality as sweet as his face.
"He loves being petted, he loves to be brushed," shelter attendant Tiffany Foushee — the woman pictured with Mr. Handsome — told HuffPost. "He's a really good boy."
The man who brought the cat to the shelter said he had been hanging around his home for around three days, shelter attendant Foushee said. Since Mr. Handsome is too big for a kennel, he's living in the shelter break room for now, where he enjoys lounging in a cabinet.
Mr. Handsome will remain on a stray hold — a period of time the shelter refrains from adopting out an animal in case an owner comes forward — until Monday. If no owner is found, he'll be up for adoption to the public.
The adopter will have to agree to a veterinary plan to get Mr. Handsome's weight under control. A pet being overweight or obese can lead to serious health problems.
"He'll definitely have to go on a diet plan," she said. Foushee, who has a background in veterinary medicine, estimated that Mr. Handsome's "goal weight" will probably be around 18 pounds.
"He is a large cat, he does have a big bone structure," she said.
Mr. Handsome will also need to get blood work to determine if he has any medical issues like diabetes. He may also need to start taking a joint supplement, since excess weight is putting more pressure on his joints.
"His little legs kind of bow out when he walks," said Foushee.
The cat's internet fame means that the shelter is expecting to receive a flood of interested adopters. If that happens, they plan to use a raffle system to help find the cat a home.
After applications are submitted through a draw, the winner will be able to meet Mr. Handsome. The shelter will then do further assessment, Foushee added.
Whoever ends up adopting him will have to sign a document committing them to provide Mr. Handsome with the extensive care he needs. If the person the shelter draws ends up not being a good match for Mr. Handsome, they will draw a new winner until they find a him a suitable home.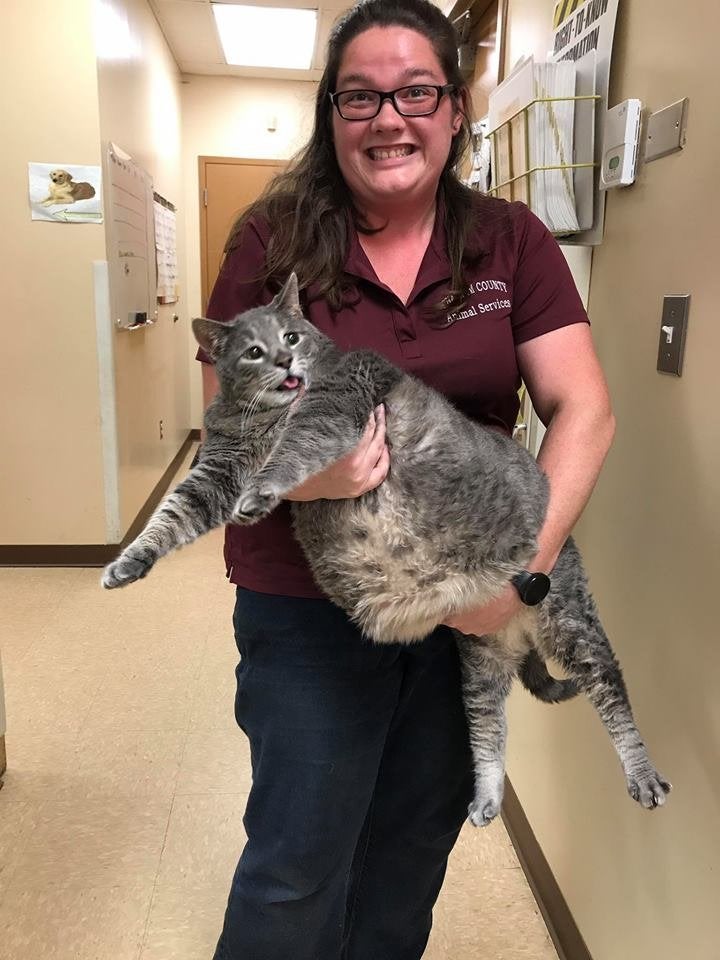 Foushee encouraged the many people who have fallen in love with Mr. Handsome — but will not be able to adopt him, since he can only go to one home — to seek out other cats in need, either from Chatham County Animal Services or their own local communities.
"I know he's special because he's 31 pounds, but in our shelter for instance, we have 60 cats here not including him," she said. "There are tons and tons and tons of cats out there."
Before You Go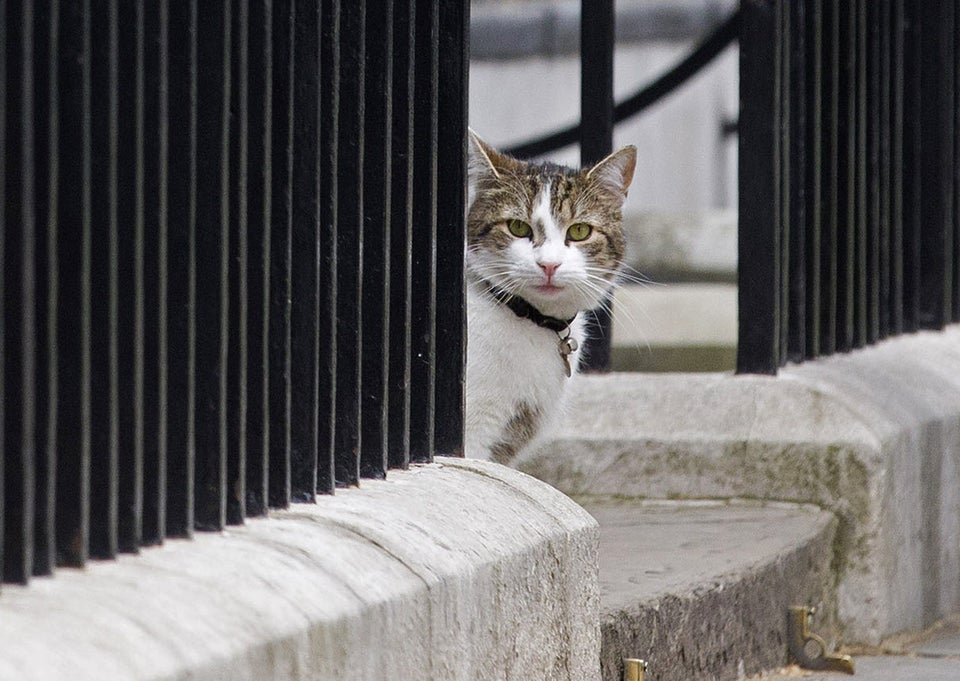 Cats, Cats, Cats!
Popular in the Community