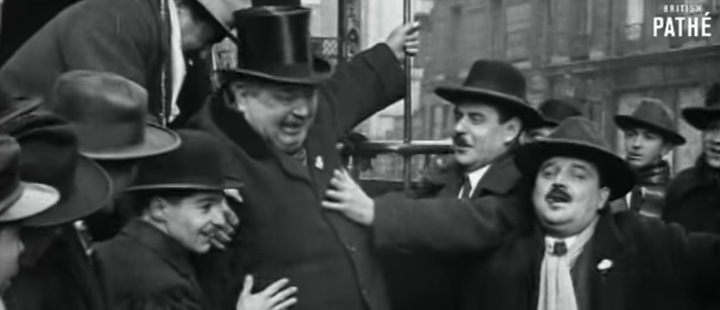 Body positivity. It's definitely become a buzzworthy topic over the past few years.
While we at The Huffington Post agree that everyone should feel confident and proud of the body they have, the trend isn't as new as you might think -- in fact, in the mid-1800s, a "Fat Movement" gained momentum when affluent people (who didn't have to work and could afford to eat copiously) started gaining weight. It wasn't long before overweight men fraternized around their heaviness, which they liked to call their avoirdupois.
The fat club was born.
When we read NPR's story about the forgotten history of Fat Men's Clubs, we had to know more.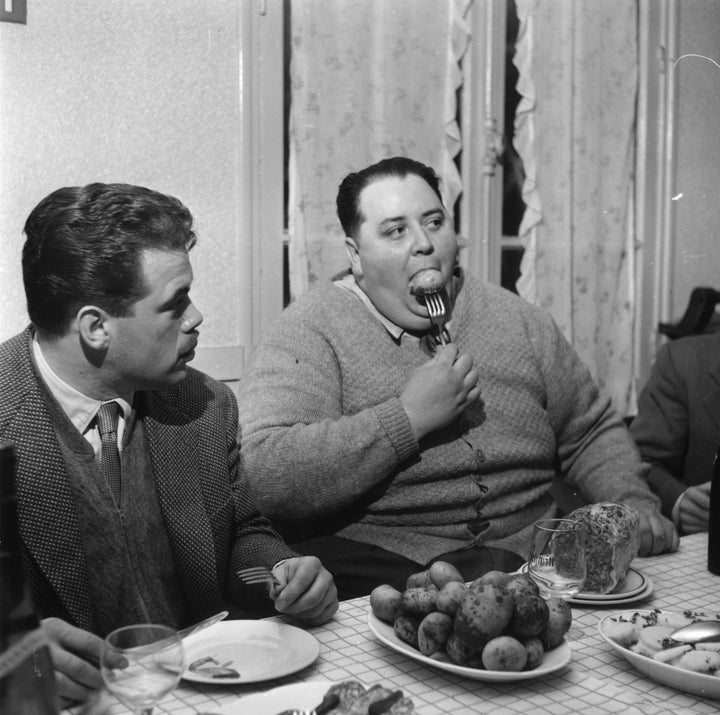 What was a fat men's club?
Self-proclaimed "fat men" -- wealthy, usually powerful men in major U.S. cities -- gathered together in clubs (with names such as the New England Fat Men's Club, the Jolly Fat Men's Club, the United Association of the Heavy Men of New York State, the Fat Men's Beneficial Association and the Heavy Weights) at various annual events such as picnic excursions, balls and clambakes that they'd have to weigh-in for. In most cases, anybody who weighed less than 200 pounds would have to watch from the sidelines.
While photos of the groups are hard to come by, here is a video, from the archives of the newsreel service British Pathé, that follows the French club, called Les Cent Kilos ("The Hundred Kilos"), along an outing down the Rue de Belleville.
Why would someone want to be in a fat men's club?
To be in a fat men's club was a status symbol. It was exclusive -- "membership was generally only open to men who weighed 200 pounds or more, which was about as close as one got to a working definition of 'fat' in this period," Segrave describes in the book -- and it gave you access to some of the most influential men in your community.
According to Segrave, an 1870s-era roster of the Fat Men's Association of New York members included the Superintendent of the Brooklyn Water Works, the Inspector of Sewers, the Keeper of the Kings County Penitentiary, lawyers, contractors and NYPD sergeants and captains.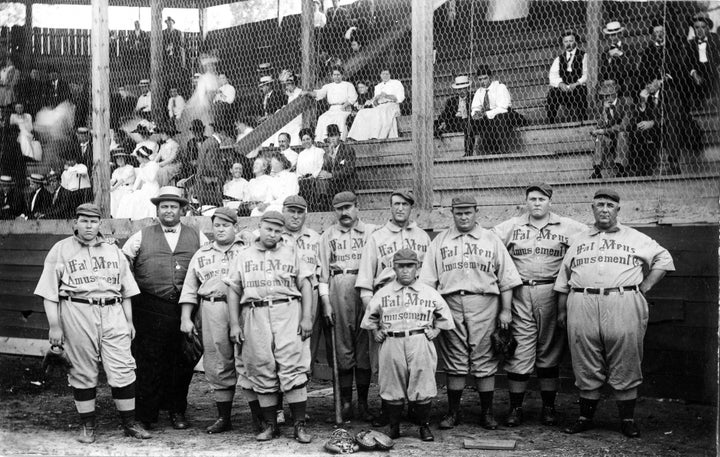 What did one do in a fat man's club?
You ate, basically -- a lot. At an August 1884 clambake held by the New York Fat Men's Association, for example, its president Philetus Dorion reportedly gained 8 pounds from just that dinner (it's worth noting that Dorian was described by a journalist as "huge [and] ponderous ... the most hardened lean man cannot gaze upon his magnificent proportions without unconsciously made purer and holier," Segraves writes).
They were popular because, for members, it was essentially a huge party.
And they were enjoyed by everybody else because, well, people liked to gawk at them.
"Townspeople looked forward to the summer meetings. Children would gather at the railroad station as guests arrived. They enjoyed watching the oversized members walking the streets, exchanging their secret hand clasp and listening for the secret password. As told in 'The History of Newbury,' one rainy day a young boy remarked to his friend, 'Gee, look at that stomach! Let's get under it and keep out of the rain!'"
Being fat started to fall out of favor in around the roaring '20s, when obesity was a rising problem (and not just a privilege reserved for the wealthy), and when the medical community began to understand its negative health effects. But at least for a little while during the fin de siècle, it was a fat man's world.
Related