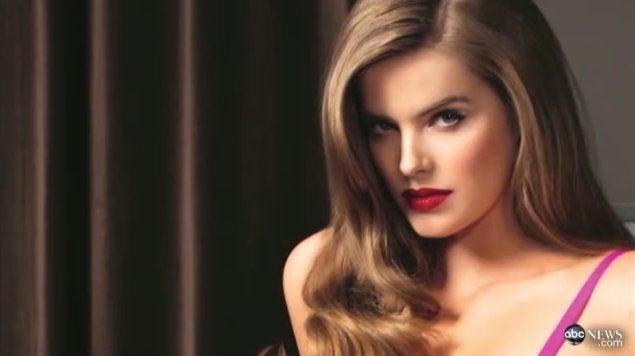 Coming as a surprise to absolutely no one, I tweeted a snarky tweet the other night. I was snarking about how the UK skinny blogger scene (and I here use the word "skinny blogger" to mean "not-fat blogger" or "not-plus-size blogger") is ridiculously homogenous. Laughably, comically so. It was triggered by the fact I thought I'd seen a photo of one skinny girl blogger, when in fact I'd seen a photo of another; you could write a Shakespearean comedy of errors around these lasses.
Yes, of course, there are some amazing, original bloggers, but there are an awful lot of girls who choose to dress exactly the same, with long ombré hair and floppy hats and Jeffrey Campbell Litas and mini "skater" skirts and American Apparel disco pants. Whichever way you look at it, there is a look amongst these bloggers.
My best pal then pointed out to me that this just does not happen in the fat blogosphere. How had I not noticed this before? She's some kind of genius.
There is no fat blogger look. You can't point at something in Topshop and say "that's so fatshion blogger" (and no, not only because most of us wouldn't fit into their clothes). The plus-size fashion blogger world is just not a homogenous one.
I think the reason for this is clear: most of my fat girlfriends and I have always been fat. We grew up fat in a skinny world. What's more, we probably grew up isolated in our fatness, without people to copy in our formative years. We're used to being the odd one out, aesthetically and sartorially. We're used to parts of fashion being closed off to us. Before we got confident enough in own our style and put our photos on the Internet in the form of a fashion blog, we were used to being excluded from fashion. We couldn't wear the clothes that made other girls cool and that constituted "trends." We don't see aspirational images. We don't have "style icons" shoved down our throats ("stealing Alexa Chung's style" doesn't seem like much of an option when you're literally three times her size). We've never had the option of fitting in, of looking like one of the "cool girls." There's always been something keeping us apart, forcing us to figure ourselves out.
In films and television, fat girls are never stylish. They're never cool. They're there for a reason, and that's usually to be made fun of. Most fat bloggers are cool and confident, and don't see themselves in these portrayals at all, so once again we're forced into a position where we have to construct our own identities.
Even now, as women armed with confidence and a desire to show our looks to the world, it's not like it's easy. Plus-size clothing is pushed away and made to be a marginal branch of fashion. No one pays it enough attention or produces it in great enough quantities for us to be able to develop a cohesive "cool-approved-blogger look." We roll our eyes every season at the hella average stuff that mainstream brands churn out. We're dissatisfied with the majority of clothes marketed at us, so we have to find ways to make things work, on our own terms. There isn't a "must-have" item every season. A bit from here, a bit from there. Squeeze into something from a straight-size shop. Try out an online store. We don't have one approved access point, one easy go-to place that season after season gives us "what girls want." You could never essentialise the "fatshion blogger look."
So, now we all look different. I maintain that, to my knowledge, there are no two fatshion bloggers that have the same style. There's a kind of punk girl, a kind of "elegant, gothic lolita" girl, a super classic girl, a girl who only does the pinup thing, a girl who rarely wears anything she didn't make or thrift. Incidentally, I asked two of my best gal pals to tell me what style group I fitted into: the result was "ugly, clashing and green."
And for that I am truly grateful.