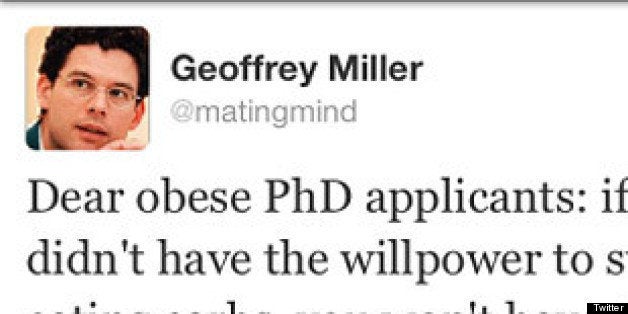 Geoffrey F. Miller will keep his job as a visiting professor at New York University through the summer, the Manhattan-based school told Bloomberg Businessweek, but his future remains in doubt at the University of New Mexico, where he has tenure.
Miller ignited a firestorm on June 2 when he tweeted: "Dear obese PhD applicants: If you don't have the willpower to stop eating carbs, you won't have the willpower to do a dissertation. #truth." Miller deleted the post, then said on Twitter it was an "idiotic, impulsive, and badly judged tweet."
NYU initially said it would take no action against Miller, but a week later announced an investigation of him in response to Miller's statement to his home school, the University of New Mexico, that the tweet was part of a research project testing peoples' reactions. NYU said any research involving human subjects requires approval by its institutional review board.
That review board met with Miller last week, NYU spokesman Philip Lentz told Businessweek, and decided his "tweets were not research with human subjects as defined by the federal government." Therefore, Miller will remain at NYU through Aug. 31, as he was originally assigned.
Dianne Anderson, University of New Mexico director of communication, told The Huffington Post Thursday that the school awaits a decision from the university's institutional review board. She said the university has not met with Miller.
Before You Go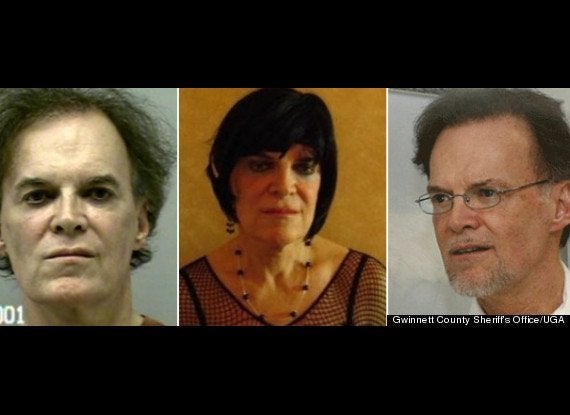 10 College Profs And Faculty Behaving Badly
Popular in the Community