On Melrose Avenue, surrounded by the vibrant, angular buildings of Los Angeles's Pacific Design Center are Sam and Lawrence Cantor, a father and son duo who are combining their special forces in order to bring their cutting-edge contemporary art gallery, Cantor Fine Art Gallery, to our art scene.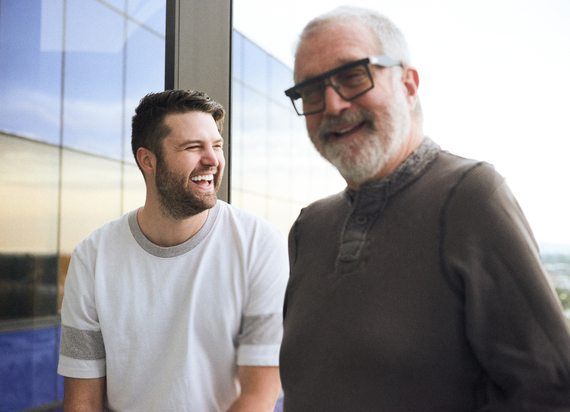 Sam Cantor, who refers to his upbringing as that of a "gallery brat", grew up surrounded by classical 19th and 20th century art, suspended on the walls of his father's renowned fine art gallery, Lawrence Cantor Fine Art. One could say that the business partnership started here, as a young Sam watched his father navigate the buying, selling and evolutionary fields of the art world. It wasn't until Sam Cantor was out of college, an impressive resume of graphic design, art directing and advertising in tow, that he really dipped his toes into the gallery business.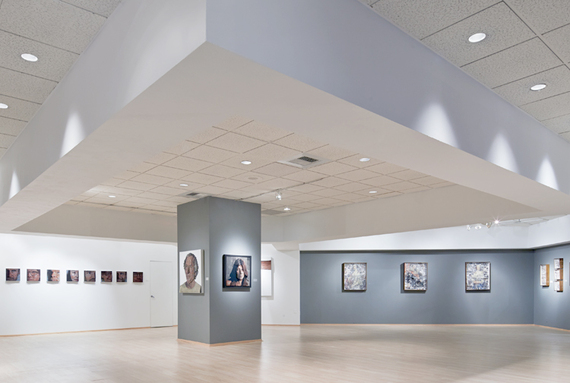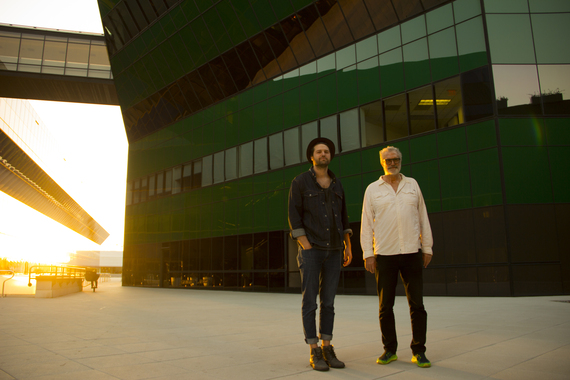 "I have a masters in Design, Communication and Art Directing. When I realized that there was this major void of web design, communication and photography in the art world, it made me want to jump in. I have a unique experience with so many major corporations and I really saw the behind the scenes of how these luxury goods were being sold and advertised, I knew the basics were lost in the art scene. With my dad having traditional art world knowledge and me having a digital savvy pedigree, we thought we would be a good team and could bring something really different and advanced to LA."

With a physical space in a prime Los Angeles location (equipped with an entire room devoted to photographing the artwork), Sam made it his mission to make the internet presence of this gallery equally as impressive. Using 4k videography and advanced professional photography to capture the work, each piece is displayed online with the intentions of making the viewer feel as if they were in arm's reach. While the universal rule of not touching the artwork still applies in person, Cantor is working to make a visit to the online gallery as satisfactory as running your hands along the Mona Lisa.
"You can browse the artwork at your leisure. A lot of time, money and emphasis is put on shooting the work. The room we shoot in is actually bigger than our retail gallery. We built a 20X20 black room, with a huge space and 360 degree spinner to capture every single angle of the pieces and give museum worthy perspective. A major part of communicating the artwork is to shoot it properly, and we spend about 20 hours on each just working to do that. We elevate the works of our artist, tell the story of who they are, what their work is all about, the history of it, etc. We're revealing the journey that is usually concealed."
Cantor Fine Art Gallery represents a select number of high quality artists including Kerry Miller, Michael Mapes and Andrew Myers, who creates massive portraits using screws and acrylic cubes. Artist, Kerry Miller takes hundred year old books and turns them into gorgeous, intricate sculptures reflective of the story they started as. Cantor's part in showcasing Miller's work takes form in the aesthetic display on screen, Miller's personal "artist notes" and a brief description of the literary foundation. But it doesn't stop there. Because Miller's process is so elaborate and frankly, mesmerizing, a short documentary film is being made to capture her artistic process. While seeing Miller's hands at work is enough, the Cantors are elevating it to another level by animating the video to reflect the book's timeline- beginning at the original publishing date and ending in present day, with a beautifully transformed work of art. Within the few months of Cantor Fine Art representing Kerry Miller, her work's value has not only multiplied by 10, but she has gained inclusion in 3 museums, with one permanent placement.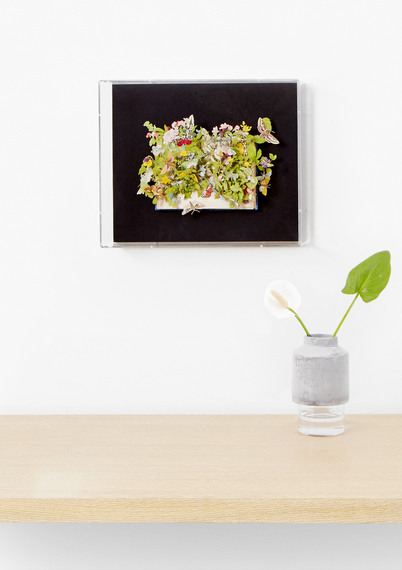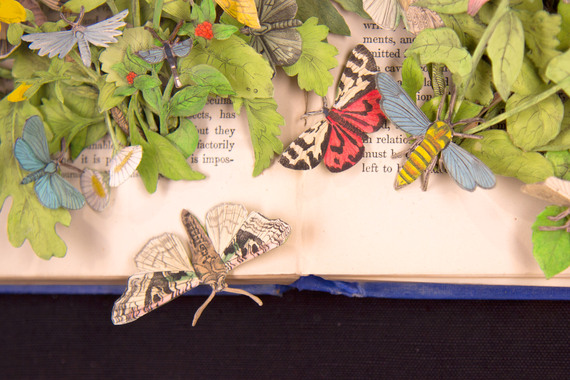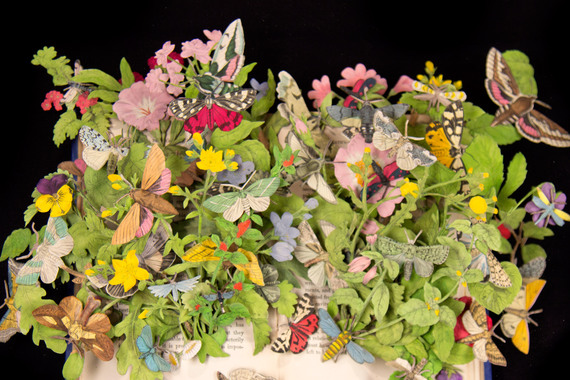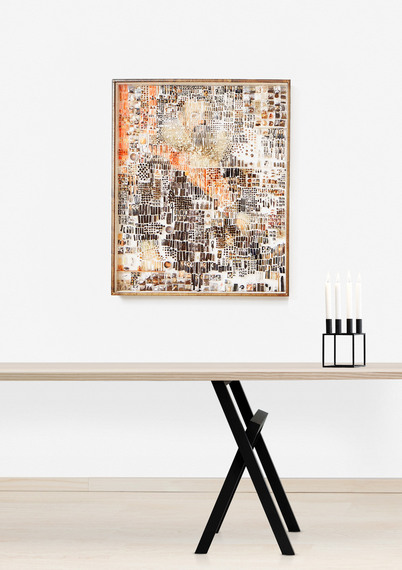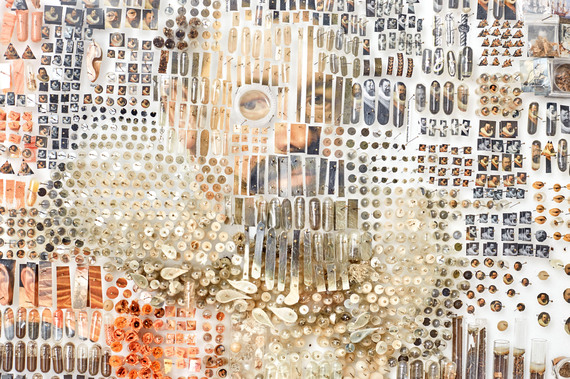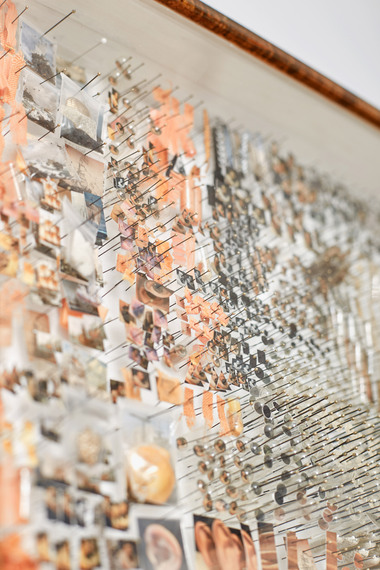 And while the budding Cantor team considers this new gallery their digital enterprise, it's not Lawrence's first time in this arena. Back when the internet was only a few steps above an idea, Cantor became one of the first gallery owners to try to sell work online. "People thought he was crazy," Sam explains. "To try to sell such expensive, valuable work on the internet was unheard of." But Lawrence went through with it, mailing a floppy disk full of period pieces to a web developer, and played the important artistic role of trendsetter.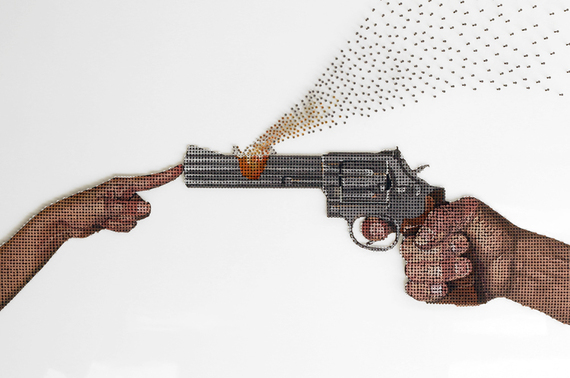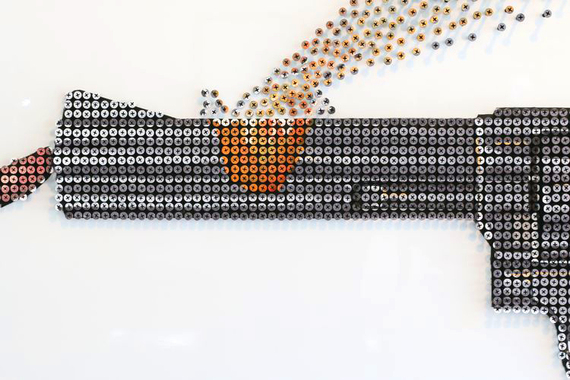 As their ultimate goal, Sam stated, "We want to take our contemporary artists and turn their work into auction worthy pieces. We're ambitious and know we can elevate our artists so much, that anything is possible for them."
On May 27th 2016, Cantor Fine Art will be having a show titled, "Please Touch the Art" in celebration of their new Tactile Art Documentary. It will feature a few artists, including Andrew Myers. There will also be a performance by the Academy of Music for the Blind.
You can visit the gallery space by heading to designLAb at the Pacific Design Center 8687 Melrose Avenue Suite: B 274 West Hollywood, California 90069 or visit their site http://www.cantorfineart.com/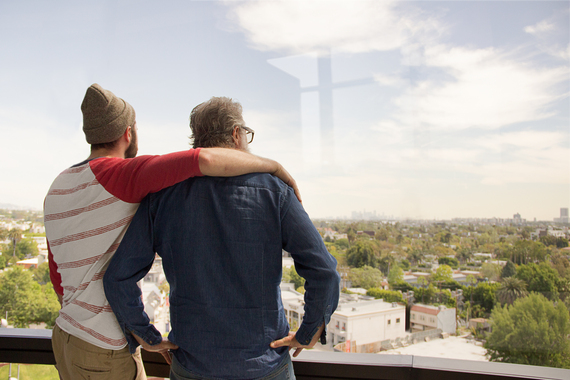 All images courtesy of Sam Cantor
Calling all HuffPost superfans!
Sign up for membership to become a founding member and help shape HuffPost's next chapter