In a recent interview* with the National Catholic Register, Father Benedict Groeschel, of the conservative Franciscan Friars of the Renewal, said that teens act as seducers in some sexual abuse cases involving priests.
In light of this, the recent comments by Groeschel seem both puzzling and jarringly out of step with current sentiments.
In an interview with the National Catholic Register posted this week, Groeschel was asked about his work with the very conservative Friars of the Renewal, a breakaway order he founded 25 years ago. The conversation took an interesting turn, however, when the editor asked about the 78-year-old's work with sexual abuse perpetrators.
"People have this picture in their minds of a person planning to — a psychopath," Groeschel said. "But that's not the case. Suppose you have a man having a nervous breakdown, and a youngster comes after him. A lot of the cases, the youngster — 14, 16, 18 — is the seducer."
Pressed for clarification, the New York State-based religious leader explained that kids looking for father figures might be drawn to priests to fill an emotional hole in their lives.
Furthermore, Groeschel expressed a belief that most of these "relationships" are heterosexual in nature, and that historically sexual relationships between men and boys have not been thought of as crimes.
"If you go back 10 or 15 years ago with different sexual difficulties — except for rape or violence — it was very rarely brought as a civil crime. Nobody thought of it that way... And I'm inclined to think, on [a priest's] first offense, they should not go to jail because their intention was not committing a crime."
In 1995 the legion was part of a group of investors who saved the National Catholic Register from closing. (The Legion later sold the paper, which is now owned by the Eternal World Television Network.)The powerful clerical order was also part of one of the most damaging scandals, involving its one-time leader, the Rev. Marcial Maciel, the highest-profile Catholic clergyman ever to be accused of sexual abuse, according to Time magazine.
In 2005, the Vatican scrambled to try to minimize the damage done by revelations that the extremely influential Mexican priest had been abusing seminarians for years.
The priest received a doctorate in psychology from Columbia University in 1971 and now lives in Larchment, N.Y., where he assists with Trinity Retreat, a center for prayer and study for the clergy he founded.
Clarification: Information has been added to the article to indicate that the Legion of Christ is no longer an owner of the publication.
Update: National Catholic Register has taken down the interview and Groeschel has offered this statement:
I apologize for my comments. I did not intend to blame the victim. A priest (or anyone else) who abuses a minor is always wrong and is always responsible. My mind and my way of expressing myself are not as clear as they used to be. I have spent my life trying to help others the best that I could. I deeply regret any harm I have caused to anyone.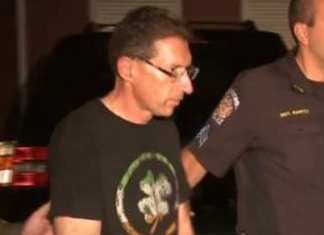 Priests And Sexual Abuse
Related
Popular in the Community