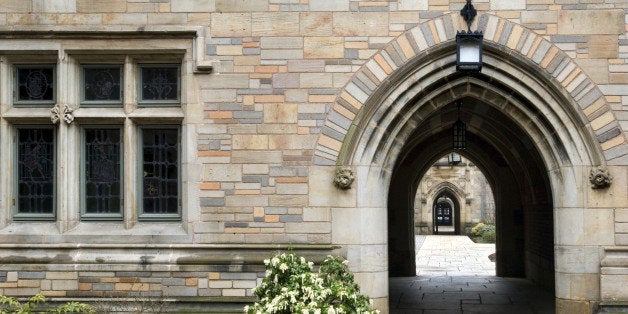 On Aug. 25, 2014, Fr. Bruce Shipman, the chaplain of the Episcopal Church at Yale University, in a letter to the editor of the New York Times, wrote that "the best antidote to anti-Semitism would be for Israel's patrons abroad to press the government of Prime Minister Benjamin Netanyahu for final-status resolution to the Palestinian question." Many readers believed that Shipman had implied that Jews were responsible for anti-Semitism. Two weeks later, Shipman resigned. Some anti-Zionists concluded that Zionists had, by pressuring Yale administrators, forced Shipman out. On Sep. 29, I drove to Shipman's apartment, overlooking the water in coastal Groton, Conn., to talk with Shipman myself. "I have in many ways a Jewish soul," Shipman told me, over the course of a long, candid interview, delicious for its frank talk about those who actually, according to him, were responsible for his departure.
—Mark Oppenheimer
I have an open-ended question. What happened?
Bruce Shipman: The response astonished me. I mean, it dismayed me. And, I think the first shock, on top of the personal letters that came to me in email and of course, the website of ECY [Episcopal Church at Yale] was easily accessible, and my phone number and email address were both right there for all to use. But to find in the Yale Daily News, on the 28th, just two days after my letter was published in the Times, this very inflammatory guest editorial, which I think is really out of proportion, and that's an understatement, you know. I don't think my letter was hateful, I think people read things into it that I did not intend. And I can understand why it did offend some. But the fact that there is such a disconnect between a great many who found nothing offensive in the letter and those who did—that's an issue that needs to be addressed, I think.
Because most people that I'm similar to say, "What's the fuss? What's the fuss? You know, we see this illustrated in the news and we see what's happening, and it's pretty obvious that the escalation in anti-Semitic violence had some connection to what's going on in Israel and Gaza." That's pretty obvious. That's no explanation to the deeper problem of anti-Semitism—that's another subject. But what I was saying was not plumbing the depths of Semitism in its own right. But rather that there is a correlation between what's happening in Israel and, um, some resentment against the Jews is manifested in violence. That's happening. I mean that is happening …
And this guest editorial in the Yale Daily News, two days after mine was published, was so out of proportion. You know, I'm not sure he wrote it alone. Seems to me, I wrote, I asked him, I sent him an email the other day asking him. You know, now listen, a little cooling off time now, would you mind letting me know what the time frame was between reading my letter in the Times and sending your editorial to the Yale Daily News? Did you write it alone? And he has not replied. But it was very damaging. And to appear on the campus, you know, at the start of the school year.
Related
Before You Go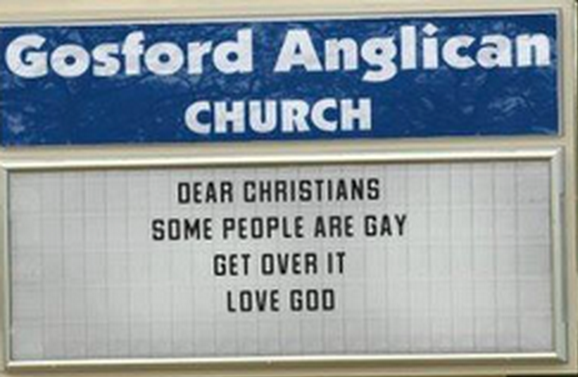 Controversial Church Signs
Popular in the Community