Your Facebook feed has probably been pretty filled lately with ice bucket altruism, but with any luck, it's about to get a little more crowded.
"All right, I don't really do Facebook videos or anything like that, but I guess since everyone else is doing a challenge, I figure I should do one too," dad Kendell J. Smith says in the clip, initially referencing the viral ice bucket video challenge to benefit ALS, or Lou Gehrig's disease. "So this is my challenge out there to anybody that wants to accept it. See if you can do this."
But when he reaches down, he doesn't pick up a bucket full of cold water; he picks up his son. His challenge -- one for "real men," the viral clip's title notes -- requires a much different sort of commitment.
And while it is definitely possible to live apart from your kids and have a good relationship with them, a Pew Reach Center report found that about half of fathers who don't live with their kids only saw their children a few times a year, or had no visits at all. In addition, almost one-third of those fathers corresponded with their kids over the phone or via email less than once a month.
"Fathers are more than just 'second adults' in the home," renowned sociologist Dr. David Popenoe wrote in his book, Life Without Father. "Involved fathers bring positive benefits to their children that no other person is as likely to bring."
So when Smith reaches down to pick up his son, it means something.
"Be a father," Smith says, his son now in his arms, his gaze trained on the camera. "Take care of your kids. Be there in their lives and mean something to him," he says.
He plants a kiss on the toddler's cheek and receives a tiny smile in return.
The video is titled "New Challenge... Only Real Men Can Do This," and we have to say we agree. Father and son, against the world.
Related
Before You Go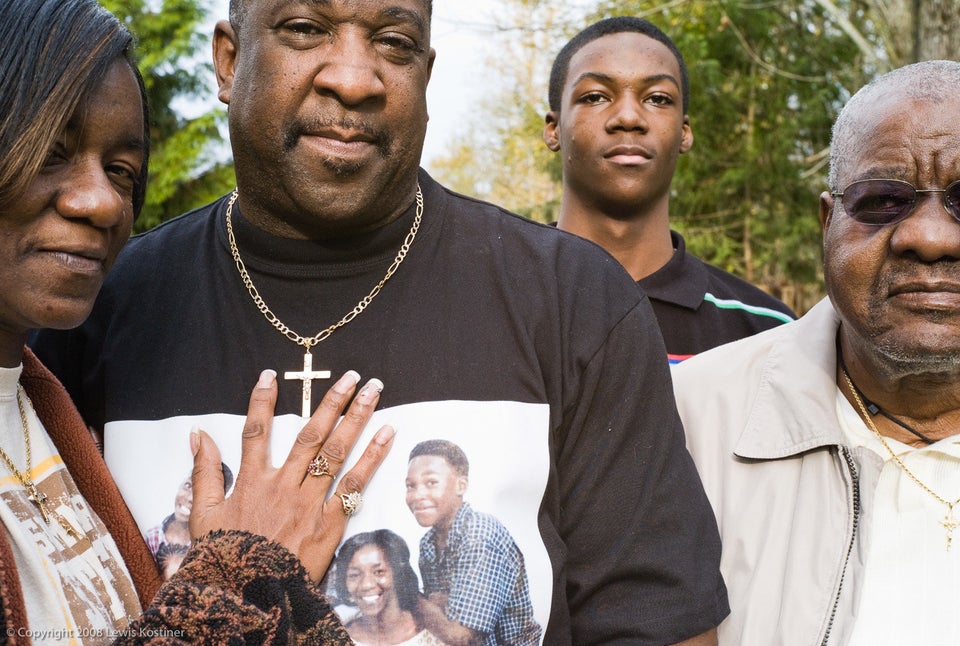 Black Fathers Daring To Be Extraordinary