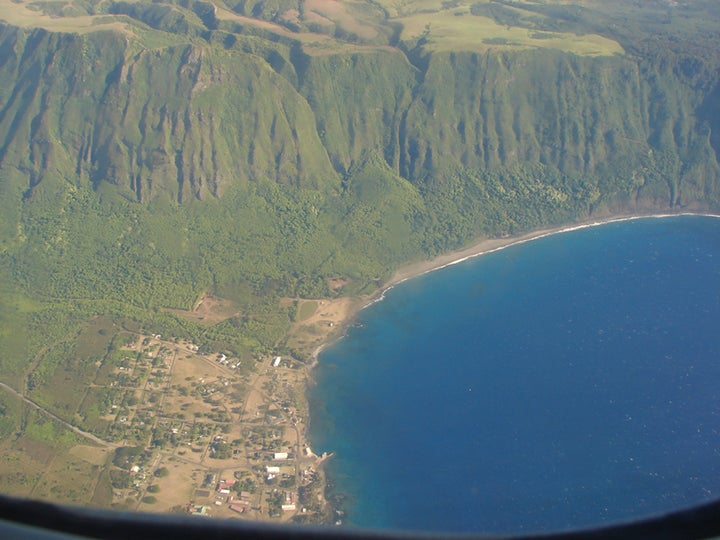 In 1941, clinical trials with Promin, a sulfone drug, began with six volunteer leprosy patients at the Gillis W. Long Hansen's Disease Center in Carville, Louisiana. Successful results were achieved a few years later, and in 1947, Promin became the "treatment of choice." This treatment was hailed as "the miracle at Carville." It gave hope to those affected by leprosy around the world. In this way, Carville has left its mark on the history of leprosy.
I first visited Carville in 2009. The hospital had closed ten years before, but about thirteen people still lived there. That was where I met Perry Enriquez, the oldest resident at the age of 101. Even after being cured of the disease, former patients sometimes chose to stay at Carville because family ties had been cut and they had nowhere else to go. They were strongly encouraged to give up their real name and choose another to hide their identity. This was meant to spare them as well as their families the stigma of the disease. This was not a rule particular to Carville, but a common practice in many leprosy hospitals or leprosaria around the world.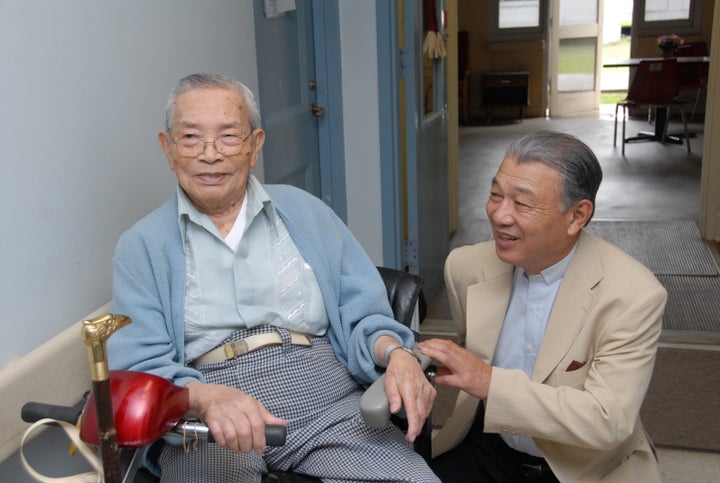 There is also another place that is important in the history of leprosy in the United States: Kalaupapa, a peninsula on the island of Molokai, Hawaii. The Kalaupapa settlement, surrounded by rough seas and the tallest sea cliffs in the world, was established in 1866. By 1969, a total of about 8,000 patients had lived there. Today, it has thirteen residents.
In the early years, the settlement was left alone and forgotten by the outside. Those who were sent there faced a severe shortage of food and difficult living conditions. Without adequate support, they had to struggle to meet basic needs.
Early on, they organized a church themselves, and with the arrival of Father Damien (1840-1889), now known as St. Damien of Molokai, conditions began to improve. Devoting himself to caring for the patients, he later contracted leprosy and died in Kalaupapa. Father Damien's work was carried on by Mother Marianne Cope (1838-1932) who later became a respected leader of Kalaupapa.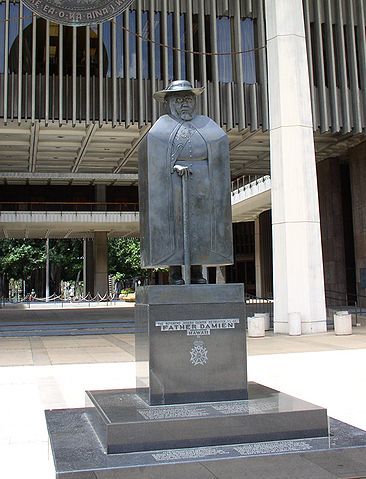 There was strong resistance to honoring Father Damien's good works because, at the time, leprosy was misunderstood as a sexually transmitted disease and attributed to dissolute conduct. However, Robert Louis Stevenson, the Scottish author of Treasure Island and Strange Case of Dr Jekyll and Mr Hyde, visited Kalaupapa one year after Father Damien's death, and learned of his deeds. Out of respect for his work, he defended Father Damien's reputation.
Father Damien's name continues to be associated with work devoted to helping those affected by leprosy. In 1953, the Damien-Dutton Award was established to recognize those who have made a significant contribution to the struggle against leprosy. In 1999, the film "Molokai: The Story of Father Damien" was released and David Wenham played Father Damien.
In 2009, Father Damien was canonized by Pope Benedict XVI. In the same year, President Obama signed legislation to create the Kalaupapa Memorial that will be inscribed with the names of the 8,000 people who were sent there.
In 2012, Mother Marianne Cope was also canonized.
This article is part HuffPost's Project Zero campaign, a yearlong series on neglected tropical diseases and efforts to eliminate them. This series is supported, in part, by funding from the Bill & Melinda Gates Foundation. All content is editorially independent, with no influence or input from the foundation. If you'd like to contribute a post to the series, send an email to ProjectZero@huffingtonpost.com. And follow the conversation on social media by using the hashtag #ProjectZero.
REAL LIFE. REAL NEWS. REAL VOICES.
Help us tell more of the stories that matter from voices that too often remain unheard.