Glenn Haab, the father of Marjory Stoneman Douglas High School student Colton Haab, told The Associated Press on Tuesday that he left out some words when forwarding an email that he and his son received from CNN producer Carrie Stevenson. Haab sent an altered version of the email to HuffPost and Fox News last week in an attempt to corroborate his son's claim.
He told AP that there was "nothing malicious behind" his decision to leave out certain words. But the omitted words show that CNN was clearly asking his son to stick to asking the question he had already submitted.
CNN hit back against the claims on Friday, releasing a copy of the email exchange that shows Stevenson was informing Haab that his son had to ask a question "that he submitted" instead of a 700-word opening statement plus three questions and a closing statement that was sent over to the network after one question had already been agreed upon. Stevenson said in the email that they wanted to allow as many students as possible to ask questions, and the version Colton's father submitted was "way too long."
As a result of the disagreement, Haab, a student who helped several students to safety during the Feb. 14 mass shooting, did not participate in the event. Colton's charge that CNN told him to ask a "scripted" question fueled attacks on the network, including one from President Donald Trump, that the town hall was skewed in favor of gun control advocates.
Related
Before You Go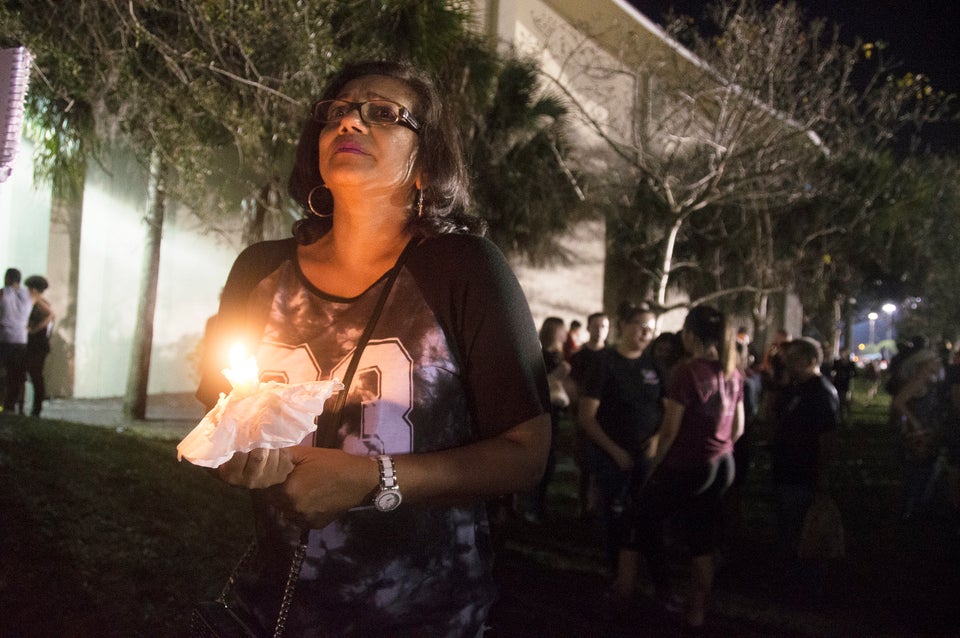 Parkland Vigil
Popular in the Community