She got it from her daddy!
Bride Mikayla Ellison and her father Nathan pulled off one seriously awesome dance mash-up at her Oct. 8 wedding at The Vista at Cedar Hills Golf Course in Cedar Hills, Utah.
The choreographed routine started with a sweet, run-of-the-mill slow dance to Bob Carlisle's "Butterfly Kisses" and abruptly changed speeds when M.C. Hammer's "U Can't Touch This" began playing. The guests, of course, went wild.
The bride and her pops also moved and grooved to a bunch of other jams including The Sugarhill Gang's "Apache (Jump On It)," Redfoo's "Juicy Wiggle," Tom Jones' "It's Not Unusual" and NSync's "Bye Bye Bye."
Videographer Bethany Petersen of BP Film and Photo told The Huffington Post that Nathan couldn't have been more eager to dance with Mikayla.
"The first thing he told me when meeting me the morning of the wedding was how excited he was for the daddy-daughter dance," Bethany said. "He wanted to make sure I knew when they were going to be dancing, and kept giving me 60-minute, 30-minute, 10-minute warnings leading up to it. He was so excited and was obviously looking forward to it all day!"
Nathan also asked Bethany to post the video to YouTube to send a message to all the other dads out there.
"Never pass up a chance to dance with your daughter," he said.
Watch this father-daughter pair get down in the video above.
This story has been updated with commentary from the videographer.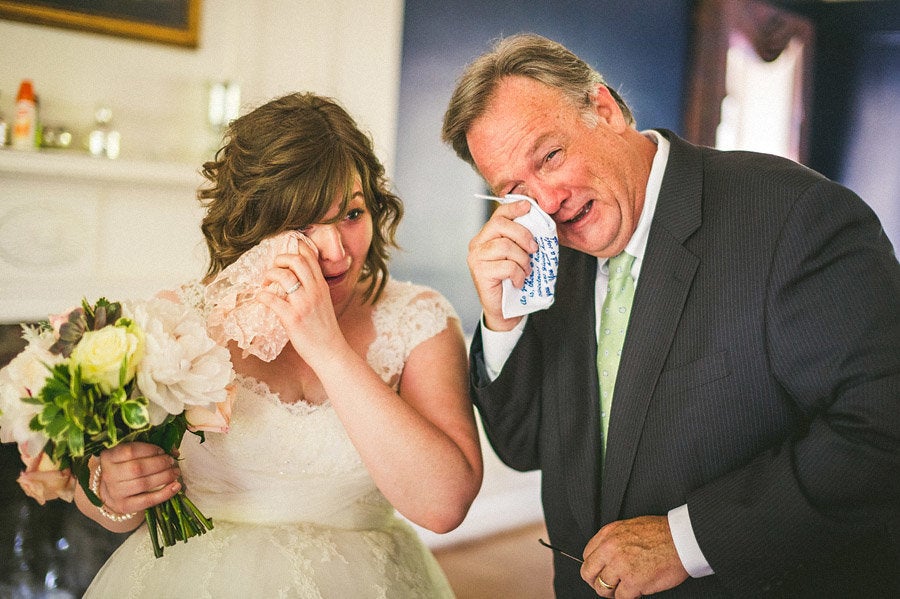 Emotional Dads At Weddings