One of the residential filming locations for the 1991 remake of "Father of the Bride" is for sale with a listing price of $1.35 million. Located in Alhambra, this property has been surrounded by questions of authenticity based on rumors that the reel property was actually in Pasadena.
HuffPost spoke with listing agent Mark Paulson to clear things up. The Alhambra property shown here was used exclusively for all backyard and driveway scenes. Fans of the film will remember it as the setting for George and Annie Banks nostalgic basketball games, as well as the location of the Banks-MacKenzie wedding. The facade of the house in the film was not this property, but actually another home in Pasadena. All interiors were shot on a sound stage, to the best of Paulson's knowledge.
This famous, traditional colonial home features hardwood floors, fireplaces, and expansive floor plans. There are five bedrooms including a master suite with walk-in closet, three bathrooms, chef's kitchen, large windows throughout, and a not-too-common full basement. The backyard is private and highlights the patio and arbor that were "built for the movie," according to the listing.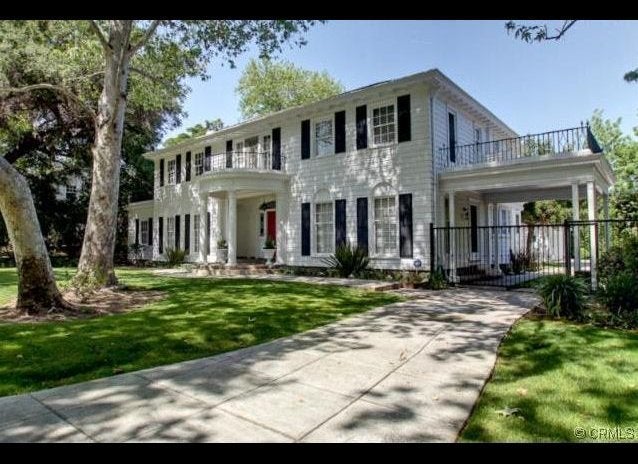 Father Of The Bride
Popular in the Community