British dad John Butcher spent roughly 200 hours learning to sing in secret before his daughter Natalie's wedding so he could perform a special song for her at the reception.
Butcher took voice lessons and logged many hours practicing at home in order to sing "Always On My Mind" -- a tune made popular by Elvis -- in front of 100 wedding guests.
"Everyone thought the DJ had mucked up, but then I got up and started singing," Butcher told the Daily Mail. "People were laughing and crying and standing up waving their hands."
The tender performance even earned the father of the bride a standing ovation from many of the guests.
"My wife Mel was in tears as she knew nothing about the performance and my daughter told me afterwards that it was the closest she came to crying throughout the whole ceremony," he said.
Now he's no Sam Smith, but we certainly think Butcher did a fine job not butchering the tune. Watch his rendition above.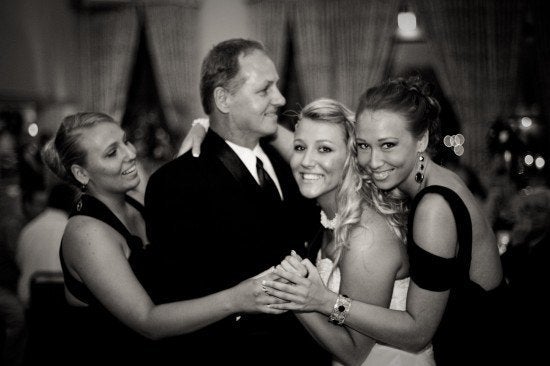 Father-Daughter Wedding Moments