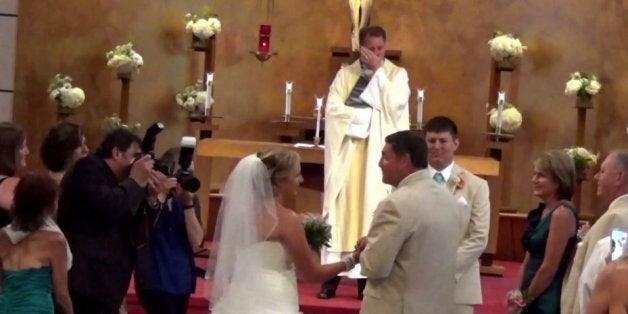 A father about to give away his daughter's hand in marriage gave her the ultimate send-off.
Just as father and bride are about to begin their walk down the aisle, he launches into Edwin McCain's "Walk With You" and proceeds to sing the whole, moving song as they make their way to the altar. A video uploaded to YouTube Aug. 15 captures the heartfelt moment.
The father seems to bring the whole assemblage to tears as his sweet vocals fill the church hall. Even the priest has to wipe his eyes.
Check out the beautiful tribute below and just try not to cry.