This handsome pair of dogs is Oscar and Olyvar, a father-and-son duo who came into an Indiana shelter together last spring. Staff quickly learned they can't bear to be apart.
"They are kenneled together and a few times they were separated to be neutered, or just taken in separate directions during a walk with volunteers. They were always looking for each other and crying," says Terre Haute Humane Society spokesperson Toni Minniear.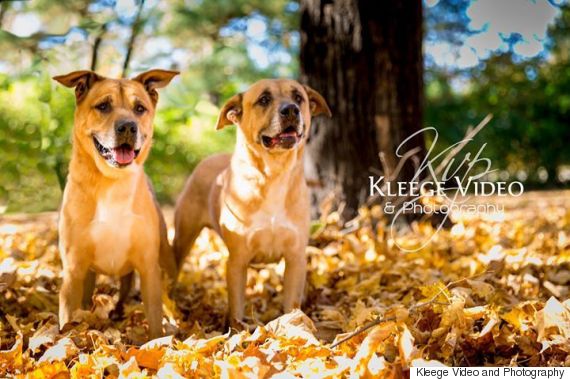 "They love to play together and snuggle and sleep together," she added. "They usually sleep on their sides, but they make sure they are touching each other's body [even if] it is just touching each other's paw."
Oscar is the elder one -- the one with the ears that point down -- and is about 9 years old. His boy Olyvar, whose ears defy gravity, is about 6.
While not much is known about what their lives were like before these two wound up at the shelter, "our assumption is their lives were better than usual [because] to Olyvar knows and was taught tricks," says Minniear.
Now, they spend much of their time being walked and cuddled by shelter volunteers, who believe that Oscar could sit, shake and even dance if he wanted to. He's certainly smart enough, they say, but he's just a little too laid back to show off.
The dogs' big smiles, easygoing natures, and the way they push their heads into any hand that's giving them a scratch endear Oscar and Olyvar to everyone.
But after some 9 months without anyone coming to claim them, the hope for these loving pups is now almost heartbreakingly modest.
"I don't think Oscar and Olyvar would ask for much ... An ideal home would be a stable home where they would be inside and allowed to be a family member," says Minniear. "We cry and laugh and hug them, to let them know they will be OK. And they look at us as if they know that."
Get in touch at arin.greenwood@huffingtonpost.com if you have an animal story to share!
Before You Go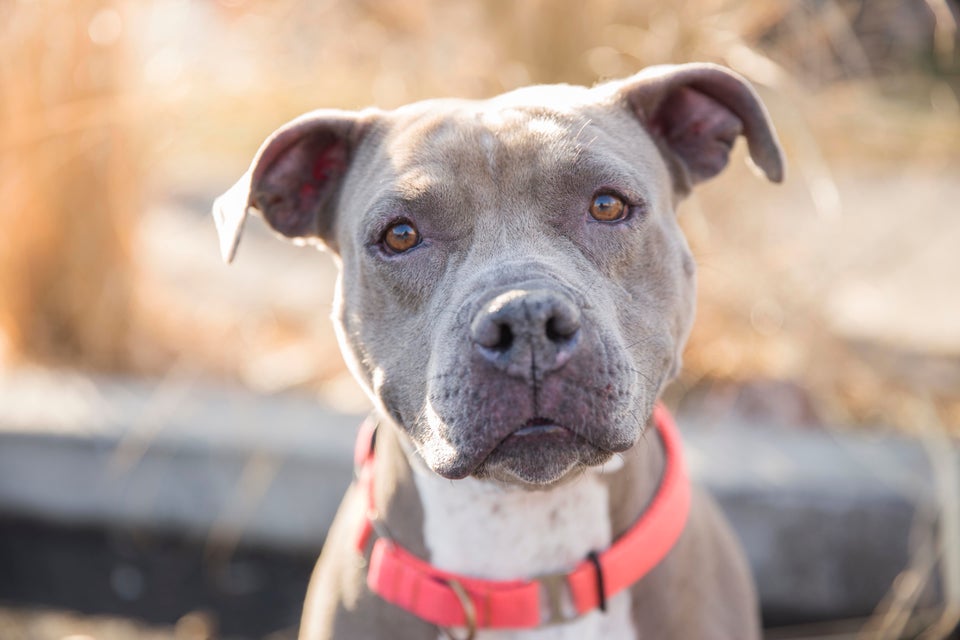 These Pets Are Looking For Homes!