A simple trip to the store became a rescue mission for a Philadelphia father and his 16-year-old son.
Harry Krings and his son, Chris, were on their way back from a local Walmart on Tuesday night when they heard Amtrak Train 188 derail and crash just blocks away. After seeing a flash of light, followed by a loud bang, the father and son ran to the site of the crash to help, NBC Nightly News reports.
Because they were just a few blocks away from the crash, Chris and Harry were some of the first responders at the site. Harry helped a firefighter hoist a ladder up onto the train car to help bring people out to safety -- among the rescued passengers they helped was a pregnant woman.
"I guess you could say me and my dad, we're like take-charge kind of people," Chris said.
"He's doing the right thing by helping," Harry told NBC Nightly News of his son. "And that's the way I brought him up, to always help others."
The train, which was traveling from Washington, D.C., to New York City derailed in Philadelphia after going over 100 miles per hour -- twice the legal speed limit. As of Thursday morning, eight people have been confirmed dead, with more than 200 people injured. Philadelphia Mayor Michael Nutter said, at a press conference on Thursday, that he believes all 243 passengers are now accounted for.
Related
Before You Go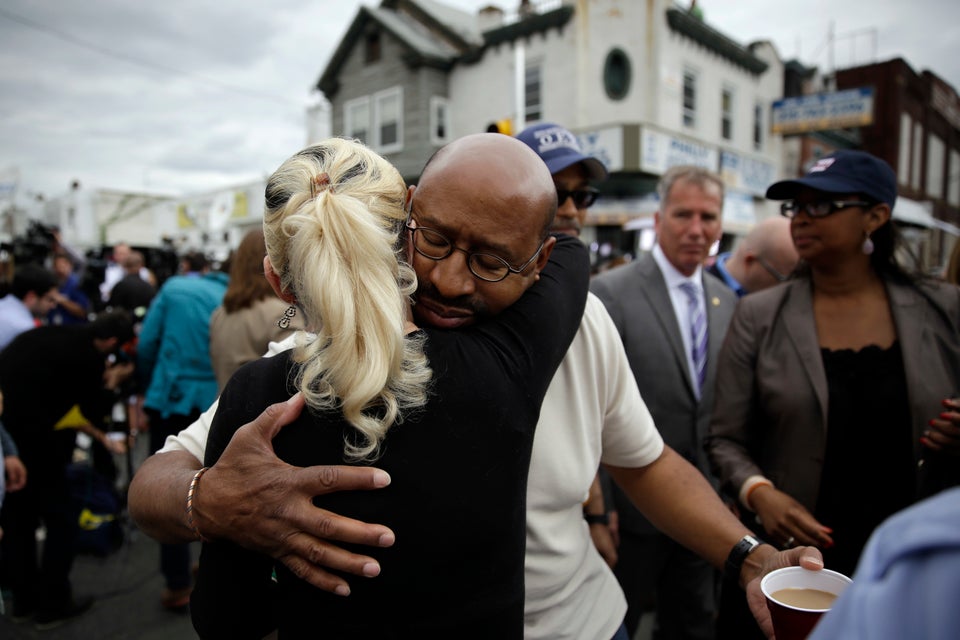 Amtrak Train Crash In Philadelphia