"I laughed and cried the day that he was born at the same time, as crazy as it sounds, it's true," a tearful Daniel Fitzpatrick said in the clip. "And now I have to say goodbye to him out of this world. I won't be laughing, I will be crying."
In his Facebook message, the grieving father spoke through tears, and addressed the parents of the bullies:
"I hope you never, never have to feel what my family is going through right now," he said. "You get to hold your children every night and day for the rest of your lives and their natural lives. I don't get that anymore. Your little monsters took that from me and my wife and his sisters."
Then, to the bullies themselves, he said:
"I hope the memory of what you've done to my son is burning in your brain for the rest of your life and you suffer as much as he has suffered under your bullshit."
Fitzpatrick also issued a warning for any other bullies out there:
"You're not cool. You're disgusting. If I ever see any goddamn child in my life from now on, and I witness them and I see any kid getting bullied, doesn't matter boy, girl, straight, bi, whatever. Transgender now. To the bully, I will knock you the fuck out. And how do you think it will make you feel?"
See his emotional message above.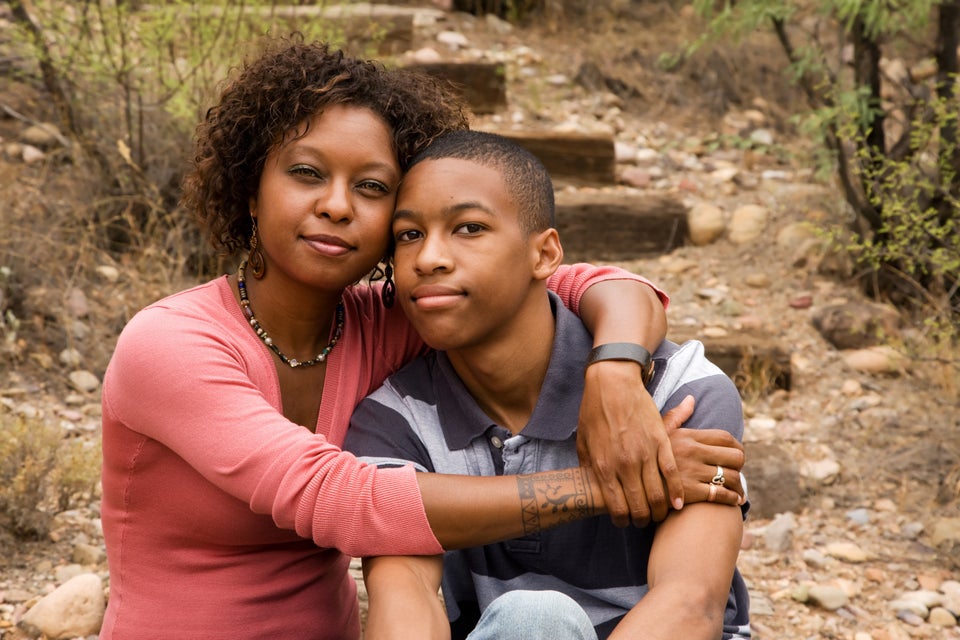 How To Talk About Bullying
Popular in the Community