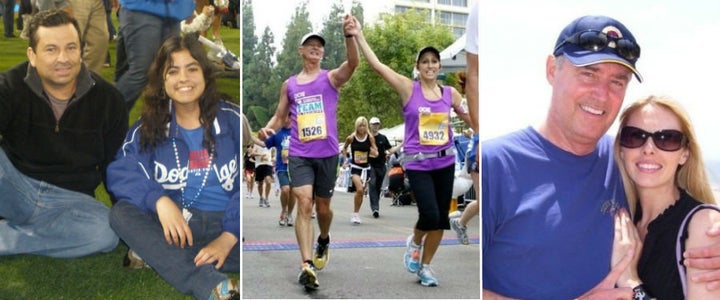 Fathers get a lot of flack for being lazy, couch-dwelling beer guzzlers, but the truth is that dear old dad is very often the family instigator of physical pursuits. That's certainly the case for many of the progenitors of Team Healthy Living. Associate Editor Sarah Klein wrote of her soccer dad, "Whether he meant to or not, Dad instilled in us a lifelong love of using our bodies and a deep appreciation for all that they can do."
And Nutrition and Fitness Editor Meredith Melnick found that, through sport, her father imparted far-reaching lessons about how to approach any challenge. "If it weren't for my dad's weekend gig as my coach, would I try new things? Would I meet a challenge with as much enthusiasm? I suspect I would not. And that has been his immense gift to me," she wrote.
And because we shared our stories, you began to share yours: fathers who ran 10ks with you, who helped you train for triathlons, or cheered you on as you reached a new fitness goal. And truly, is there any greater demonstration of uniquely prideful fatherly love than seeing your dad on the sidelines, camcorder in hand?
Have a look and keep the stories coming in the comments below.